Our Brands in the Philippines
Content
Naturally fermented with good bacteria to help in proper digestion, Alaska Yoghurt Drink is available in two refreshing flavors: Strawberry and Blueberry.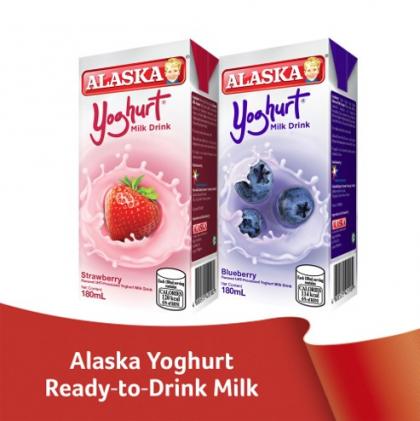 Content
Alaska Choco Milk Drink takes the nutritional vitamins and minerals of Alaska Milk, and combines them with the chocolate taste that kids love! Ready to be enjoyed anywhere, anytime. It's the ideal playtime treat! Alaska Sweet Milk is a delicious flavored ready-to-drink milk for active, fun-loving kids as they discover the world around them. Alaska Sweet Milk takes the nutritious goodness you trust and adds a sweet flavor kids can't resist!
Alaska Créma Whipped Cream
Content
Explore the sweet joy of desserts and drinks with a generous topping of Alaska Crema Whipped Cream. Turn every moment into a taste adventure just waiting to be discovered!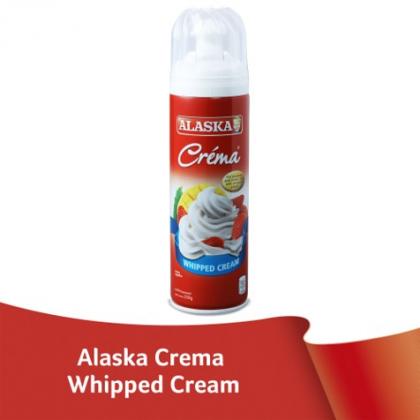 Alaska Créma-Asada 2-in- Sweetened Thick Creamer
Content
Alaska Créma-Asada provides an entirely new experience for families. Combined perfection of the creamy goodness of Alaska Créma and Condensada, Alaska Créma-Asada instantly sweetens fruits salads, mango floats, pastillas, and even Pinoy-style spaghetti!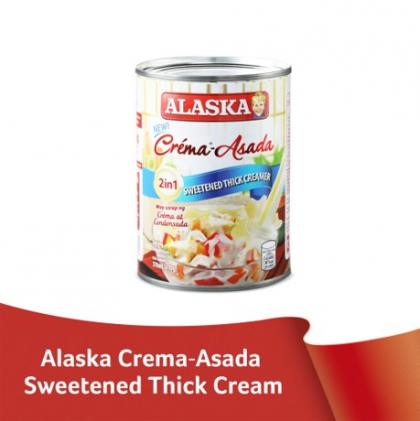 Alaska Créma All-Purpose Cream
Content
Alaska Créma All-Purpose Cream, whether used chilled or at room temperature, is ideal for baking and cooking – bringing out the best in soups, salads, pasta dishes, dips, and dressings.