Specification Specialist
FrieslandCampina Consumer Dairy provides products to consumers all over the globe. As specification specialist you are a key player in the creation and maintenance of raw material- and finished product specifications for this portfolio.
What we ask
You are accurate, analytical, structured, can work independently but are a team player
You have strong quality awareness, are willing to look for solutions, customer focused and able to act with speed and decisiveness to achieve the best results
You have excellent communication skills in Dutch and English, good communication skill in German and French and experience with (SAP) PLM are a plus
You have a HBO degree, preferably in the area of foodsafety/quality/technology, or nutrition & health
You have a minimum of 1 - 3 years relevant working experience in a food environment (knowledge of our product portfolio, quality and requlatory standards are a plus)
What we offer
You will be part of the Consumer dairy Specification team located in Wageningen, the Netherlands. This team consists of 4 other team members in Wageningen and 1 in Belgium. The specification team is part of the R&D product development team.
The R&D development team is responsible for many products in many countries. For brands like for instance Chocomel and Campina.
The Wageningen location is the Innovation Centre for FrieslandCampina and has many nationalities present. Offering many opportunities for knowledge exchange, interaction and opportunities to learn from eachother as it is important for people to continue to grow.
Your salary is based on the weighting of your job, your experience and your training. FrieslandCampina does however not only compensate its employees with monetary rewards. We also invest in relevant training courses
Vacancy description
The availability of complete, accurate and up to date specification data is crucial for our company and our brands. In this role you will collaborate closely with collegues in product and packaging development, regulatory affairs, quality assurance to facilitate processes and to make sure the data is maintained up to our standards in the PLM tool.
You are a team player, pro-active, accurate and can look for pragmatic solutions. The team has members located in Aalter (Belgium) and the Wageningen (the Netherlands).
As specification specialist you:
Are responsible for creation and maintenance of specifications for specific parts of the Consumer Dairy Portfolio
Align with internal stakeholders in R&D, QA and RA on specification relevant matters
Facilitate the approval process of the specifications
Are closely connected to product development and change projects
Are responsible for the creation of ingredient label information for new and changed products
Are the point of contact for specification related questions
Support others in usage of the specification and recipe tool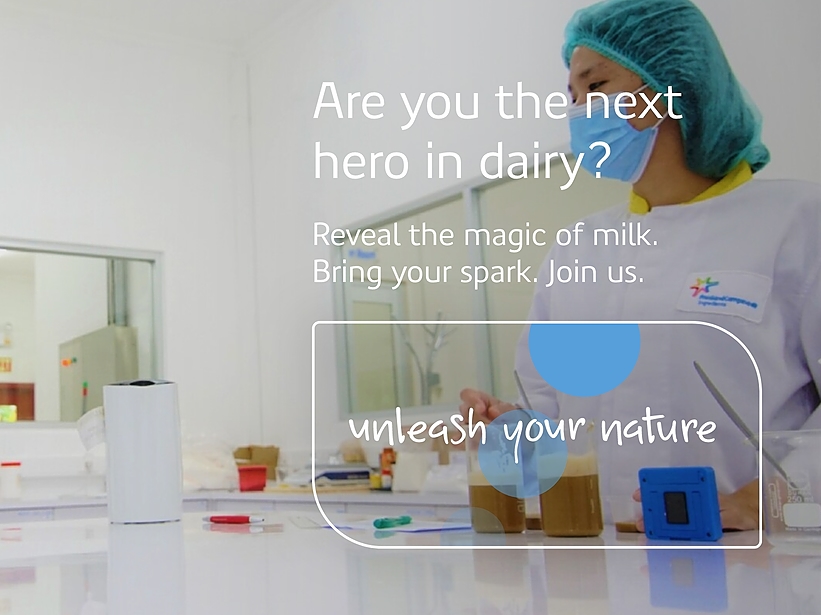 This role is part of the Consumer dairy specification team which is located at the Innovation Centre in Wageningen (the Netherlands).
Want to work with colleagues from 32 nationalities in R&D who work together intensively in an inspiring environment? Then here is your opportunity. Our Innovation Centre in Wageningen consists of four parts: a large pilot plant with cooling and storage warehouses and three buildings in which the offices and the strictly hygienic laboratories are housed. Pedestrian bridges and atriums connect the different parts with each other. The centre also includes an experience centre, an innovation kitchen and a test bakery. Here, Consumers, Customers and Employees of FrieslandCampina from all over the world can experience our tasty products. In order to accelerate and strengthen our innovation process, we also work together with innovation partners such as Wageningen University & Research Centre, other knowledge institutes, our member dairy farmers, customers and suppliers in the Innovation Centre.
About our team and office:
A multidisciplinary team — highly skilled, focused on making our best work together
A friendly environment — with wonderful cafeteria, free milk, cheese and lattize coffee, and subsidized lunches and drinks
•Sustainability - BREEAM certified sustainable building & And in view of the rise of electric means of transport, there are charging points for electric cars, scooters and / or bicycles.
The option to work from home — we learned to master Hybrid working
Learn more about our innovation center here: https://www.frieslandcampina.com/nl/innovatie/rd-en-innovation-centres/
JOB-ID: 47193 | Specification Specialist, Netherlands