QC Specialist
Heb jij ervaring met (QC) master data in SAP beheren, tracking & tracing en projectmatig werken? Wil jij de beste kindervoeding maken? Dan zijn wij op zoek naar jou!
What we ask
Een relevante afgeronde HBO opleiding, of aantoonbaar HBO werk- en denk-niveau;
Ervaring met het invoeren van masterdata in SAP en tracking en tracing;
Ervaring met het managen van projecten;
Kennis van laboratorium in een kwaliteitsgedreven organisatie zoals kindervoeding;
Minimaal 3 jaar relevante ervaring in een soortgelijke dynamische omgeving;
Resultaatgericht, nauwkeurig en de juiste prioriteiten weten te stellen;
What we offer
Jouw salaris is gebaseerd op de zwaarte van je baan en je ervaring;
FrieslandCampina biedt niet alleen een competitief salaris, maar ook trainingen en programma's;
We vinden het belangrijk dat onze mensen zich constant blijven ontwikkelen;
Wij zijn ervan overtuigd dat dit je gaat helpen om meer impact in je baan en in onze organisatie te maken.
.
Vacancy description
In deze rol houdt je je dagelijks bezig met het goed inrichten en opvolgen van testen voor nieuwe producten en productvalidaties in onze fabriek. Hiervoor pas je in SAP de testplannen aan, volg je op dat de resultaten op tijd binnen zijn en voer je tracking en tracing uit van gebruikte grondstoffen. Deze informatie verzamel je in een vrijgave document dat je naar de ontwikkelspecialisten van Beilen stuurt. Zij kunnen dan op basis hiervan voorstellen doen over de procesinstellingen en bekijken of de validaties voldoen. Ook los je test gerelateerde problemen op die tijdens dit traject kunnen ontstaan. Je werkt o.a. samen met New Product Development, het QC laboratorium en QA Vrijgave. Het uiteindelijke doel is vlot kwalitatief goede nieuwe en/of verbeterde producten op de markt zetten. Daarnaast ondersteun je bij de invoer van SAP QC masterdata in geval van drukte.

De afdeling QC Support heeft een divers takenpakket van zowel routine als ad hoc taken zoals SAP masterdata management voor testmonsters en CoA's, trending van testresultaten, track & trace voor root cause analyse en audits. Het doel: producten snel analyseren en vrijgegeven. Daarnaast gaan we productie meer ondersteunen door tijdig te wijzen op trends richting product- en processpecificaties. Een deel van de taken heeft een urgent karakter. Verder zal in het komende jaar een software transitie plaatsvinden van het ene SAP systeem naar een ander SAP systeem. QC Support is ongeveer 8 FTE groot en ingedeeld in een groep specialisten die zich bezig houden met masterdata, een groep die bezig is met nieuw product development en een groep die werkt aan data analyse. Zonder deze belangrijke taken zou Friesland Campina de kwaliteit van de producten niet kunnen garanderen.

Quality Control Beilen is een van de grote QC lab's binnen de Business Group Ingredients. Met ongeveer 45 FTE realiseren we dagelijks de verzending van honderden kindervoeding monsters en voeren microbiologische en Fysisch chemische bepalingen uit. Daarnaast beheren wij Quality Management master data en signaleren kwaliteit-afwijkingen en trends m.b.v. testresultaten.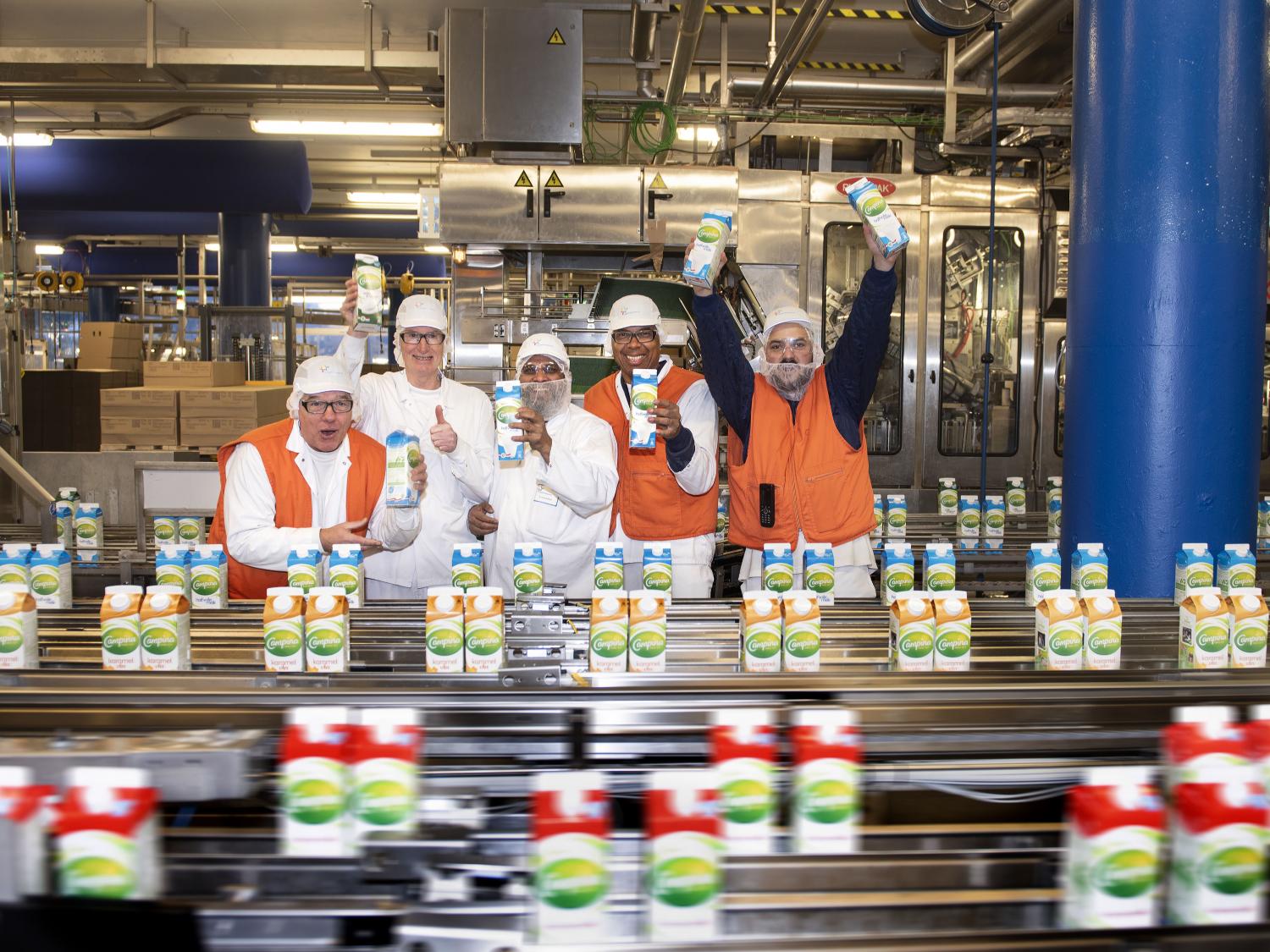 Bij FrieslandCampina delen we met 23.000 medewerkers de passie om meer uit de melk te halen en om mensen verder te helpen in het leven. Met onze merken, ruim 30 bereiken we miljoenen mensen in meer dan 100 landen. FrieslandCampina heeft business groups en werkmaatschappijen met vestigingen in de hele wereld. Het hoofdkantoor is gevestigd in Amersfoort. Locatie Gerkesklooster maakt onderdeel uit van business group Dairy Essentials en is een van de grootste kaasproductielocaties van Nederland met een grote verscheidenheid aan recepturen en productstromen.
JOB-ID: 24881 | QC Specialist, Netherlands