Public Affairs Manager
Are you a communicator by nature? Are you ready to become part of a leading FMCG company with real love brands on the market? It's your chance. Apply now and join FrieslandCampina Hungária ZRt. in Public Affairs Manager position.
We're looking for someone just like you for our team in our Budapest Office - a go-getter who can take responsibility for own meaningful tasks, become invaluable partner for our internal and external stakeholders and help us to bring our organisation to the next level of excellence. If it's in your nature to seek out a challenge as part of a high-performing team, please read on.
FrieslandCampina Hungária Zrt. is an important player in the dairy sector with such well-known, beloved and leading brands on the market as the iconic Pöttyös, as well as Milli, Landliebe, Frico, Completa and Debic. All of our employees continuously strive for providing best-in-class dairy products to our consumers. Our company is also a real global player. Royal FrieslandCampina provides around 1 billion consumers all over the world with healthy food that is rich in valuable nutrients.
What we ask
University Degree, preferably related to Communications/External Relations
A minimum of 5 years' external affairs/communications experience gained in a similar role or in agency environment, preferably related to Dairy/Food/FMCG industry
Proven understanding of local media landscape and public stakeholders, experience in public and government relations within a corporate setting
Strong understanding of corporate and operational business issues, operation of functional departments
Team player with strong stakeholder (internal and external, incl. media) engagement skills, able to cooperate efficiently with all layers of stakeholders
"Action oriented" and fast paced, to rapidly transform opportunities into high impact external and internal communication activities
Diplomatic character, excellent communicational skills, smooth and powerful style, able to challenge the status quo
High standards of written and spoken communication skills, exceptional attention to style and details.
Exceptional command of English and Hungarian is needed
Well organized, self-driven, with good project management skills
What we offer
Market-leading portfolio with love brands
A strong, professional background & infrastructure
Dynamic, enthusiastic team, pleasant atmosphere within a winning organization (locally and as member of a global network)
Continuous professional development opportunities
Hybrid way of working
Vacancy description
Actively participate in developing and managing the implementation of external affairs/stakeholder relations strategies in accordance with the Corporate guidelines, needs and objectives of the organization
Actively build the strategy-related communication to enhance FCHU's image and reputation, according to "Our Purpose Our Plan" strategy
Support the Leadership Team with providing materials in all matters related to external appearance and partnerships
Develop and implement best in class external communications programmes and initiatives, in alignment with business objectives and strategies
Create informative content (including press releases, articles, presentations and other communication materials) regarding both the company and its brands
Plan and implement media outreach
Build and manage relationships with government bodies, policy-makers, NGOs and other local key influencers, active development of action plans according to the FCHU representation strategy.
Support activities of FC in industry associations, forums and other relevant stakeholder platforms and occasionally act as representative of the company
Monitor FCHU's legislative environment and undertake activities allowing for controlling risk and seizing opportunities
Conduct crisis scenario planning to facilitate preparation for crisis issues
Counsel and provide guidance on specific (brand/product/organisation related) issues that address internal and external communication needs
Manage media relations and coordinate crisis management steps to minimize reputational damage and restore consumer and stakeholder confidence
Advise, support and closely collaborate with the brand and commercial teams, external agencies on all brand-related External Affairs/PR activities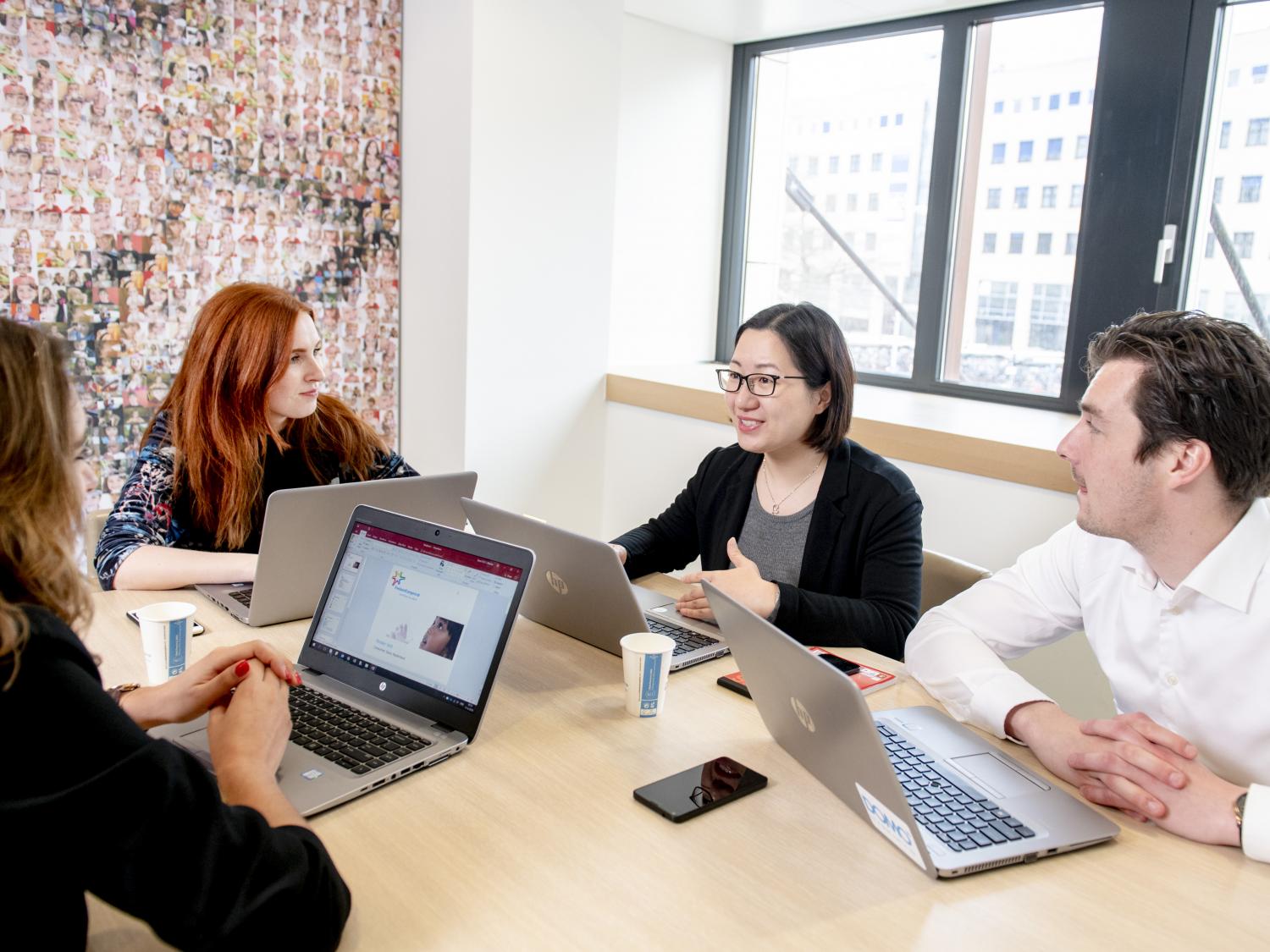 For thousands of people every day, we are more than just a dairy company. To our farmers, our employees, the communities we serve, the businesses we work with and the people to whom we bring happiness, FrieslandCampina means something more. For them it's not just about what we do, but who we are.
We value talented people from any background who want to contribute to something bigger than themselves. We encourage all of our employees to make decisions that benefit our entire company. At FrieslandCampina we own our own career and act accordingly. We trust you to make a difference in your job and influence the bigger picture. Working at FrieslandCampina means you are contributing to a better world.
JOB-ID: 44094 | Public Affairs Manager, Hungary