Intern Product development chocolate milk
The department Product Development Ambient and concentrated Team develops dairy drinks and evaporated milks (mainly long life) in Europe, South-east Asia, and Africa.
During this internship the main objectives are to gain practical experience in an R&D organization and to develop personal skills and competences. The activities will be focusing on the processing of chocolate milk drink. We would like to build knowledge on upscaling and downscaling on pilot plant and factory scale and the impact on product quality.
The location is at the FrieslandCampina Innovation Center in Wageningen, with chance of visit our factories in Belgium.
Intern Product development chocolate milk
What we ask
An enthusiastic, independent, driven student that easily communicates with others

Good foundation of food technology and food ingredients, basic knowledge of dairy technology

Final years of relevant MSc study,

e.g.

Food Technology

English language, both oral and written

Good planning and organizational skills

Ambition to pursue a future career in product development or research
What we offer
We offer an interesting and challenging internship position, providing you the opportunity to develop yourself in your work field. You can count on sufficient professional supervision and a reasonable internship allowance.
Vacancy description
The internship activities will focus on the downscaling and upscaling process of chocolate milk drink. Important aspects you will work on are:
Literature study.

Discussing stability issues

,

effect

of

different

recipes

and

processes,

sensori

al aspects

with internal and external experts.

Setting u

p and

assisting

in pilot plant trials

of different

scale

to test

different

processing

conditions.

Following the physical stability of the

products

during shelf-life and using/improving analytical methods (rheology, particle size measurements, microscopy etc

.

).

Reporting all the results

.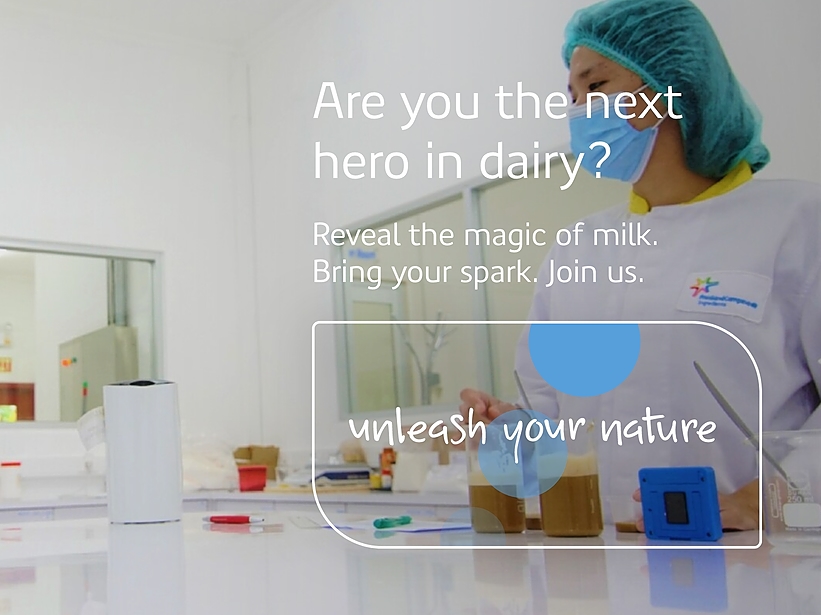 Staying true to who you really are, that is your starting point at FrieslandCampina. Because it is precisely by embracing our differences that we can grow together. We want to create a working environment that allows all employees to bring their best and authentic selves. If who we are suits you, but you're not sure if you're the best fit for the role, we still encourage you to apply so we can help you find the role that fits you best.
For thousands of people every day, we are more than just a dairy company. To our farmers, our employees, the communities we serve, the businesses we work with and the people to whom we bring happiness, FrieslandCampina means something more. For them it's not just about what we do, but who we are.
We value talented people from any background who want to contribute to something bigger than themselves. We encourage all of our employees to make decisions that benefit our entire company. At FrieslandCampina we own our own career and act accordingly. We trust you to make a difference in your job and influence the bigger picture. Working at FrieslandCampina means you are contributing to a better world.
The product development Ambient and concentrated Team is part of the Consumer Dairy R&D team and is located in Wageningen, where we are close connected to other R&D disciplines, like Research, Sensory, Packaging development and the pilot plant. We also work close together with our Marketing colleagues in Amersfoort, with colleagues in our global factories and with colleagues in our Innovation Center in Singapore.
JOB-ID: 51557 | Intern Product development chocolate milk, Netherlands