Intern Internal Communication
Are you an enthusiastic WO/ HBO student with an affinity for the field of internal communication? Then you can make a difference with us. We are looking for an independent and proactive student who is not afraid of responsibilities, likes to provide added value, and has fluency in both Dutch and English.
As an Internal Communication intern, you will be working closely with the Internal Communication team based in Amersfoort (NLD) as well as with many international colleagues. During the internship you will have the opportunity to work on various projects and operational activities, in which you will learn and practice the different elements of Internal Communication, such as employee engagement, storytelling, copywriting, content creation, and event planning, to name a few.
Intern Internal Communication
What we ask
Relevant educational background, for example, in Communication/ Journalism/ Marketing/ Branding/ PR.
Excellent communication skills in Dutch and English, both verbal and written.
Good knowledge of the Microsoft programs and tools. Experience with digital internal communication mediums, such as, intranet, newsletters and more is a plus.
An organised, innovative, creative and results driven student, with the ability to perform successfully in a fast paced and ever-changing environment.
Strong interpersonal skills.
Ability to prioritise and multitask when required.
Eye for detail.
Availability from January 2022 onwards of 36-40 hours per week for a period of either 5 or 6 months.
The internship is not suitable for a graduation internship with research.
What we offer
The chance to deepen your understanding of classroom concepts.
The chance to be part of an ambitious international team.
Lots of learning on the job and personal development.
A broad scope of responsibilities.
Monthly internship remuneration.
Vacancy description
Assist in executing the internal communication strategy.
Contribute to employee communication projects across mediums and departments.
Enhance employee engagement programs.
Think critically and identify opportunities to help improve strategies to support business objectives.
Review and edit content of communications materials to ensure the content meets established communications standards and guidelines before publication.
Assist with the organisation, documentation, and publication of all employee communications content and communications.
Assist in optimising content management.
Assist in coordinating with agencies in the design and development of communication materials.
Assist with planning and project management of various internal events.
Structure, collect and manage information from different stakeholders.
Other duties and responsibilities as assigned.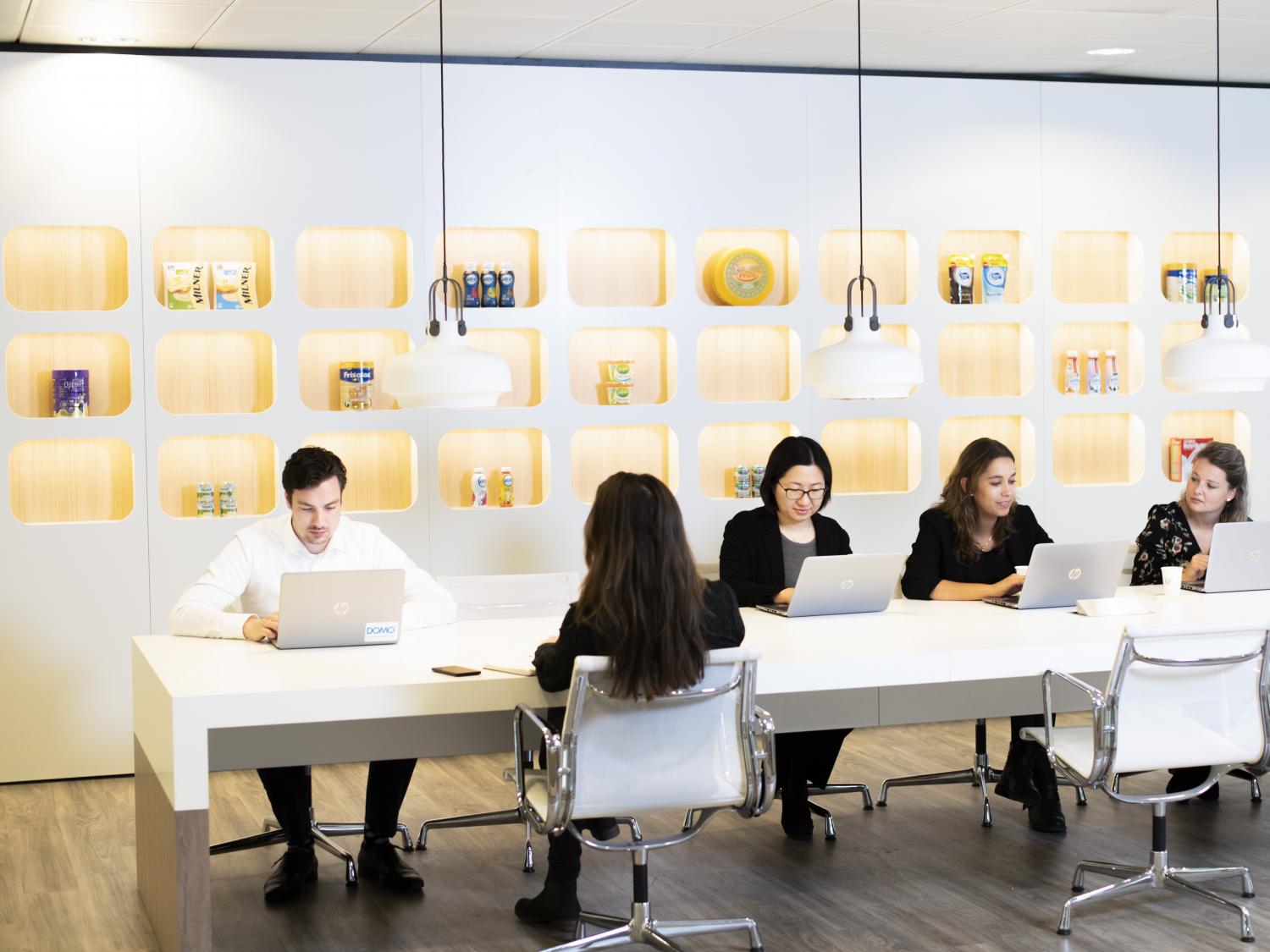 For thousands of people every day, we are more than just a dairy company. To our farmers, our employees, the communities we serve, the businesses we work with and the people to whom we bring happiness, FrieslandCampina means something more. For them it's not just about what we do, but who we are.
We value talented people from any background who want to contribute to something bigger than themselves. We encourage all of our employees to make decisions that benefit our entire company. At FrieslandCampina we own our own career and act accordingly. We trust you to make a difference in your job and influence the bigger picture. Working at FrieslandCampina means you are contributing to a better world.
The Internal Communication team is part of the Global Corporate Communication department. The team consists of a manager and four communication specialists.
JOB-ID: 44134 | Intern Internal Communication, Netherlands