Short description
We are looking for a strong, experienced and proactive Project Manager, for our Customer Supply Chain team within the Fighting Unit Consumer Dairy DACH.
This job contributes to FrieslandCampina's success by ensuring the high level of competence within project management in Commercialization team of Customer SC DACH. With Commercialization we support our Fighting Units to introduce new products/ideas as fast as possible with the highest quality as possible. Our purpose is to manage and implement changes & innovation within Consumer Dairy and creating a customer oriented Supply Chain Footprint.
The project manager facilities in efficient and effective execution of projects for Fighting Unit DACH achieving the CD DACH strategy.
What we ask
To be successful in this position, you are/have:
MSc / MA /MBA Degree
Excellent in Project Management with a minimum of 3-4 years of project management experience
Minimum of 2 year of work experience in the FMCG industry, prfeferable in a operational supply chain/manufacturing environment
Fluent in English and medium level of German, with strong willigness to learn the language
Willigness to travel (+-10%)
Strong planning and Organization skills
Strong analytical skills
Excellent Project Management skills
Strong communication and influencing skills
Ability to motivate & commit others
Strong advisory & interpersonal Skills
Drive continous improvement culture & mindest
Able to work in a multidisciplinary, multinational matrix organization
What we offer
Your salary is based on the weighting of your job, your experience and your training. FrieslandCampina offers not only a competitive salary but also training and education on the job because it's important for our people to continue to grow. After all, your development is not only good for your career; our products also benefit from it. The mutual exchange of knowledge between colleagues is also evident on the work floor. It is, after all, the most effective way to learn.
Vacancy description
Project Management
Project leader of medium/large size FU specific projects (e.g. NPD, Tenders, New market roll-outs, Local Redesigns, Local Contingency projects, Local CAPEX as part of Innovation pojects); Front to End ( Idea to implementation)
Project initiation & orientation; identifies and collects ideas, business requirements and needs, defines the scope of the project, determines the feasibility by building a business case and defines project objectives within agreed project management guidelines
Project design & plan; formulates the project plan ( including resourcing, planning, risk mitigation, quality control and organizational requirements), determines budget and aquires approval, in line with project objectives
Project preparation & execution; coordinates the activities of the project team members, monitors progress of project and compliance with the project plan (using the project controls: Time, Money, Quality, Information, Organization and Risks), manages and mitigates project risks and resources, creates risk awareness among stakeholders, manages stage-gates and adjusts project plan when necessary
Project closure & implementation; delivers the project in line with project objectives, budget and planning, discusses project results with business, hands over project to line management when necessary and evaluates the project with all involved stakeholders.
As Project Manager Commercialisation for the Fighting Unit DACH you will be part of the Commercialization team within the Customer Supply Chain organization. The team is based in Dusseldorf and you will be working with specialists where you have to show your influencing skills to manage the diversity of stakholders: Sales, Marketing, Finance and othe Supply Chain departments.
Risk & Stakeholder Management
Creates support for complete project approach (objectives, planning etc.), updates and consults relevant stakeholders regularly, manages expectations of relevant stakeholders during execution, involves stakeholders in decision making and builds and maintains a network of relevant stakholders.
Information & Communication
Enusres periodical project management reporting, quantitative and qualitative, according to defined formats and project management guidelines (e.g. maintaining Principal Toolbox)
Continuous Improvement
Keeps up with relevant project management methods and techniques and optimizes the implementation of and support for these at FrieslandCampina Consumer Dairy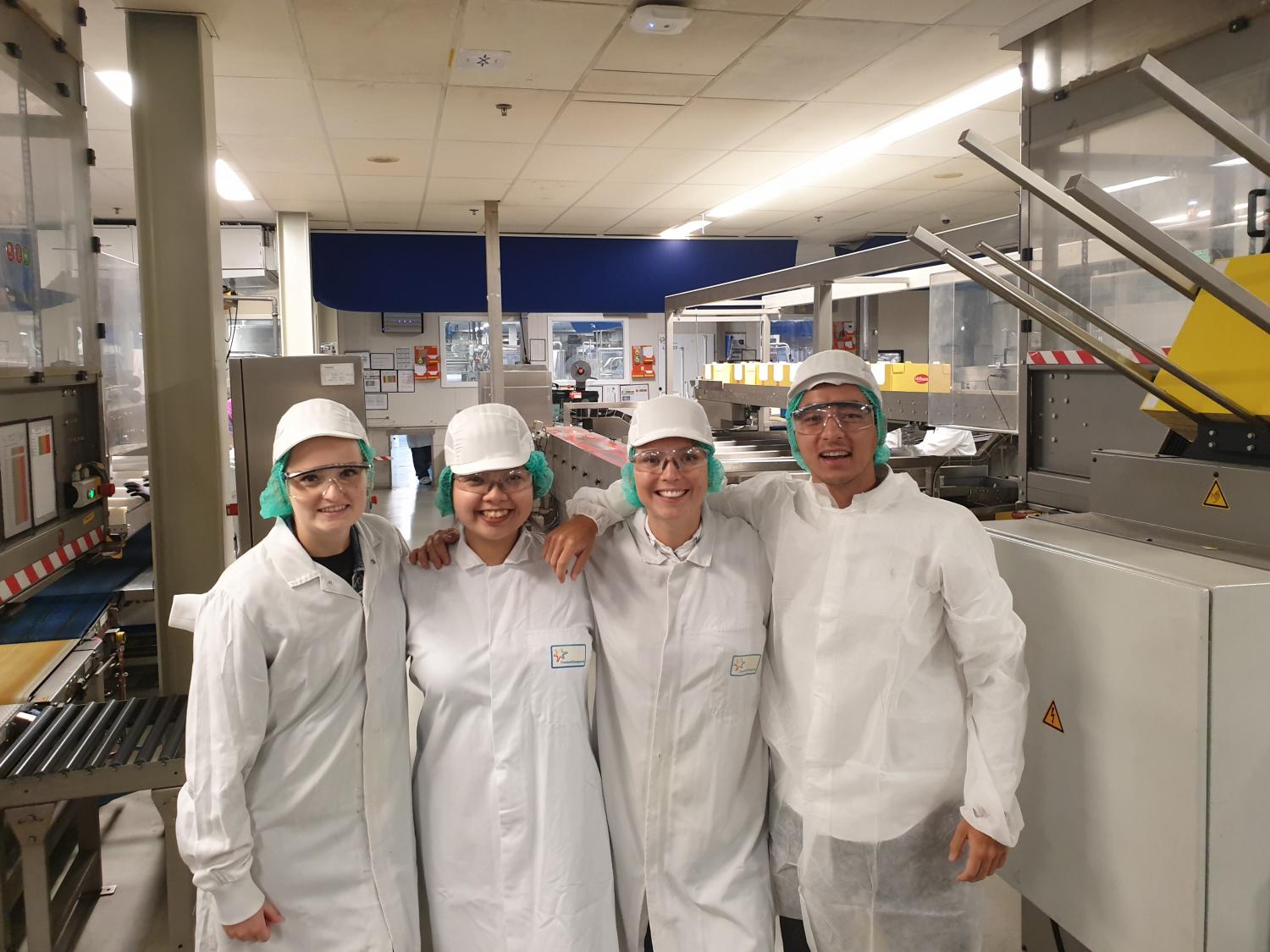 JOB-ID: 40516 | Commercialisation Project Manager, Germany