Onderhoudsmonteur (dagdienst)
FrieslandCampina is op zoek naar een onderhoudsmonteur (dagdienst) die samen met het team zorg draagt voor de technische betrouwbaarheid van onze locatie. In het onderhoudsteam werk je samen met je collega monteurs in de dagdienst en voer je samen gepland onderhouds- en reparatiewerkzaamheden uit. Heb je passie voor techniek en de drive om jezelf en de staat van ons machinepark continu te verbeteren? Reageer dan nu op deze vacature!
Onderhoudsmonteur (dagdienst)
What we ask
Afgeronde MBO 3 of 4 opleiding richting Werktuigbouwkunde, Elektrotechniek of Mechatronica. Heb je geen afgeronde opleiding maar wel ervaring, dan ben je ook van harte welkom;
Jij denkt in oplossingen, soms zijn ze simpel, dan weer innovatief. Je zorgt er voor dat er weer goed opgestart kan worden na een dag onderhoud;
Je herkent je in de volgende competenties: samenwerken, communicatief vaardig, stressbestendig, resultaatgericht en analytische/probleemoplossend vermogen.
What we offer
We bieden een goed salaris dat mede afhankelijk is van je kennis en ervaring, we vertellen je gaag persoonlijk meer;
Unieke cultuur gezien FrieslandCampina een Nederlandse roots heeft maar inmiddels is uitgegroeid tot een internationale organisatie met vestigingen over de hele wereld;
Ploegentoeslag die gemiddeld per jaar 20% bedraagt en je ontvangt een 3% eindejaarsuitkering;
Diverse trainingen en coaching programma's om je te helpen ontwikkelingen en jouw eigen professionele carrière uit te stippelen;
Interne doorgroei wordt sterk gemotiveerd vanuit FrieslandCampina!
Een informele & vriendelijke werkomgeving waarin je samenwerkt met gedreven en professionele collega's;
We geven je vertrouwen en autonomie om lange termijn impact te genereren dat bijdraagt aan betere voeding voor de wereld;
Vacancy description
We zoeken een resultaatgerichte communicatief vaardige professional. Als onderhoudsmonteur in de dagdienst werk je samen met je collega's aan de geplande werkzaamheden. Door de werkvoorbereiding en de planner wordt er een weekplanning gemaakt die door het onderhoudsteam uitgevoerd word. Je werkzaamheden bestaan uit:
Uitvoeren van inspecties;
Preventief vervangen van onderdelen;
Correctief vervangen van onderdelen en uitvoeren van reparaties;
Je neemt deel in verbeter- en investeringsprojecten;
Administratieve verslaglegging van uitgevoerde werkzaamheden en vervolgstappen uitwerken.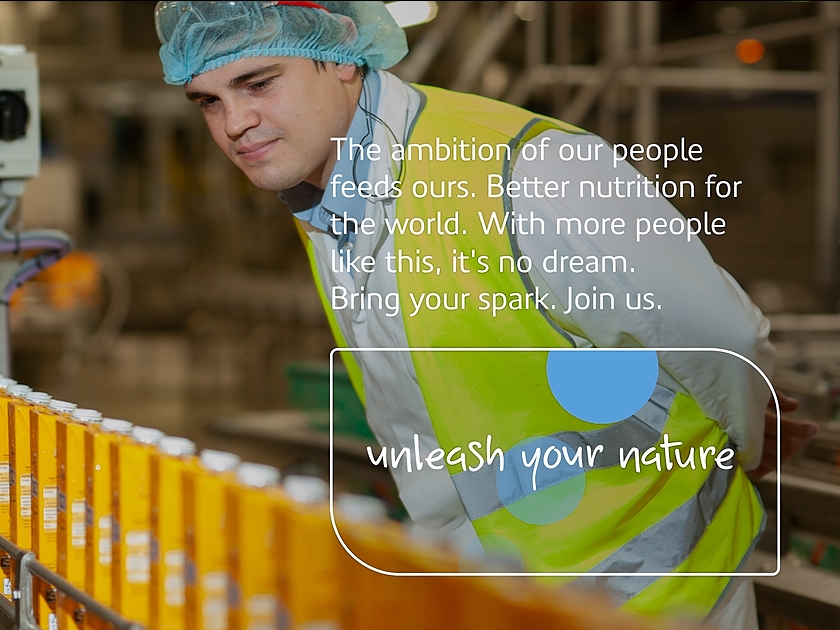 In Leerdam versnijden en verpakken wij met trots verschillende typen Nederlandse kazen, van kiloblokken tot Edam ballen en Goudse wielen. Onder merken zoals Frico, Old Rotterdam en Milner gaan deze kwaliteitsproducten de hele wereld over. Vandaag de dag werken wij met zo'n 400 medewerkers uit ruim 30 landen veelal in ploegendiensten samen om iedereen te laten genieten van onze heerlijke producten. Door veiligheid te waarborgen en altijd kwaliteit na te streven, zorgen wij ervoor dat wij nog heel lang waarde zullen creëren voor onze klanten én medewerkers. Wil je meer weten over onze locatie in Leerdam?
JOB-ID: 47675 | Onderhoudsmonteur (dagdienst), Netherlands