Storingsmonteur (3-ploegen)
FrieslandCampina is op zoek naar een storingsmonteur (3-ploegen) die samen met het team zorg draagt voor de technische betrouwbaarheid van onze locatie. In de ploeg werk je samen met een collega storingsmonteur. Heb je passie voor techniek en de drive om storingen snel te analyseren en verhelpen? Reageer dan nu op deze vacature!
Storingsmonteur (3-ploegen)
What we ask
• Afgeronde MBO 3 of 4 opleiding richting Werktuigbouwkunde, Elektrotechniek of Mechatronica. Heb je geen afgeronde opleiding maar wel ervaring, dan ben je ook van harte welkom;
• Bereidheid om in 3-ploegen te werken en af en toe in het weekend een consignatiedienst te draaien;
• Je herkent je in de volgende competenties: samenwerken, communicatief vaardig, stressbestendig, resultaatgericht, analytisch en probleemoplossend vermogen
What we offer
We bieden een goed salaris dat mede afhankelijk is van je kennis en ervaring, we vertellen je gaag persoonlijk meer;
Unieke cultuur gezien FrieslandCampina een Nederlandse roots heeft maar inmiddels is uitgegroeid tot een internationale organisatie met vestigingen over de hele wereld;
Ploegentoeslag die gemiddeld per jaar 20% bedraagt en je ontvangt een 3% eindejaarsuitkering;
Diverse trainingen en coaching programma's om je te helpen ontwikkelingen en jouw eigen professionele carrière uit te stippelen;
Interne doorgroei wordt sterk gemotiveerd vanuit FrieslandCampina!
Een informele & vriendelijke werkomgeving waarin je samenwerkt met gedreven en professionele collega's;
We geven je vertrouwen en autonomie om lange termijn impact te genereren dat bijdraagt aan betere voeding voor de wereld;
Vacancy description
We zoeken een resultaatgerichte communicatief vaardige professional, een doorzetter die goed is in probleemanalyse. Wil jij graag samen met productie de installaties naar een steeds hoger niveau brengen en ben je bereid om consignatie diensten te draaien? Dan ben jij de storingsmonteur waar we in Leerdam graag mee samenwerken!
Je werkzaamheden zijn als volgt:
• Opsporen en verhelpen van storingen aan machines, zowel mechanisch als elektrotechnisch;
• Neemt deel in verbeter- en investeringsprojecten;
• Administratieve verslaglegging van uitgevoerde werkzaamheden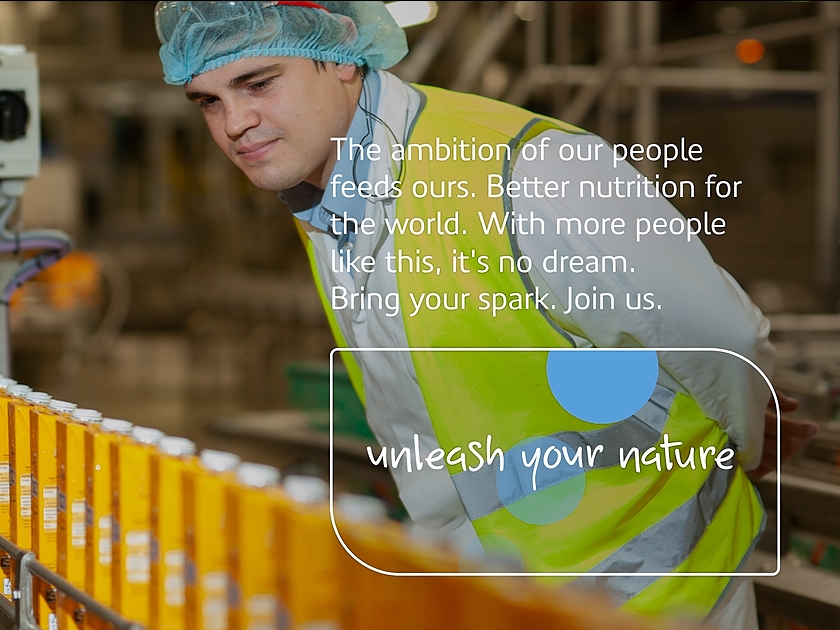 In Leerdam versnijden en verpakken wij met trots verschillende typen Nederlandse kazen, van kiloblokken tot Edam ballen en Goudse wielen. Onder merken zoals Frico, Old Rotterdam en Milner gaan deze kwaliteitsproducten de hele wereld over. Vandaag de dag werken wij met zo'n 400 medewerkers uit ruim 30 landen veelal in ploegendiensten samen om iedereen te laten genieten van onze heerlijke producten. Door veiligheid te waarborgen en altijd kwaliteit na te streven, zorgen wij ervoor dat wij nog heel lang waarde zullen creëren voor onze klanten én medewerkers. Wil je meer weten over onze locatie in Leerdam?
JOB-ID: 47672 | Storingsmonteur (3-ploegen), Netherlands