Machine Operator Voedingsmiddelen 3 Ploegen
Ben jij degene die ons verpakkingscentrum in Leerdam draaiende houdt? De meeste stappen in ons verwerkingsproces worden uitgevoerd door robots en machines. Jij zorgt ervoor dat deze zo soepel mogelijk draaien. Als er storingen zijn, weet jij ze op te lossen. De fabriek werkt niet zonder jou!
Machine Operator Voedingsmiddelen 3 Ploegen
What we ask
Je spreekt goed Nederlands of Engels;
Je kunt zelfstandig naar werk komen (zonder openbaar vervoer);
Je bent beschikbaarin de drieploegendienst (06:00 tot 14:00, 14:00 tot 22:00, 22:00 tot 06:00);
Je hebt minimaal 2 jaar ervaring als operator.
What we offer
Deze functie in ingeschaald in CAO KPH schaal C (€ 2.324,48 tot € 2.548,03 per maand o.b.v. 36 uur), je salaris wordt gebaseerd op je ervaring en opleiding;
Een ploegentoeslag van gemiddeld 20%;
Unieke cultuur gezien FrieslandCampina een Nederlandse roots heeft maar inmiddels is uitgegroeid tot een internationale organisatie met vestigingen over de hele wereld;
We bieden een prettige werk/privé balans, marktconform salaris & goede secundaire voorwaarden;
Diverse trainingen en coaching programma's om je te helpen ontwikkelingen en jouw eigen professionele carrière uit te stippelen;
Interne doorgroei wordt sterk gemotiveerd vanuit FrieslandCampina!
Een informele & vriendelijke werkomgeving waarin je samenwerkt met gedreven en professionele collega's;
We geven je vertrouwen en autonomie om lange termijn impact te genereren dat bijdraagt aan betere voeding voor de wereld.
Vacancy description
Als operator heb je diverse verantwoordelijkheden en taken. Jij bent dé persoon die er voor zorgt dat het productieproces op jouw afdeling soepel verloopt. Je houdt machines en robots in de gaten. Je kijkt ook met jouw collega's of alles rondom de productie goed gaat. Je zorgt voor voldoende grondstoffen en basismaterialen. Ook houd je de werkplek netjes om storingen zo goed mogelijk tegen te gaan. Maar, mocht er een storing ontstaan, dan weet jij wat de oplossing is. Je bent een snelle denker en een overtuigende spreker. Je kijkt kritisch naar het proces en kaart eventuele verbeteringen aan bij de teamleiders. Je blijft in contact met jouw collega's. Zo zorgen jullie samen dagelijks voor de beste kwaliteit!
De werkzaamheden vinden plaats in ploegendienst. De ploegen wisselen wekelijks. Als je de ene week de late dienst (15:00 tot 23:00) werkt, werk je de volgende week de vroege dienst (07:00 tot 15:00). En de week daarna de nachtdienst (23:00 tot 07:00) De nachtdienst begint op zondag en de andere diensten op maandag. Omdat de ploegen wekelijks wisselen is het makkelijk om je werk en privéleven in te plannen.
FrieslandCampina vindt de ontwikkeling van haar medewerkers belangrijk. Omdat je met voedselproducten werkt, volgen we strenge veiligheidsregels. Je krijgt een uitgebreide introductie wanneer je begint. Daarna krijg je allerlei mogelijkheden om jezelf te ontwikkelen
Mocht je niet de benodigde ervaring hebben maar ben je toch geïnteresseerd in de functie dan willen we je graag doorverwijzen naar deze pagina.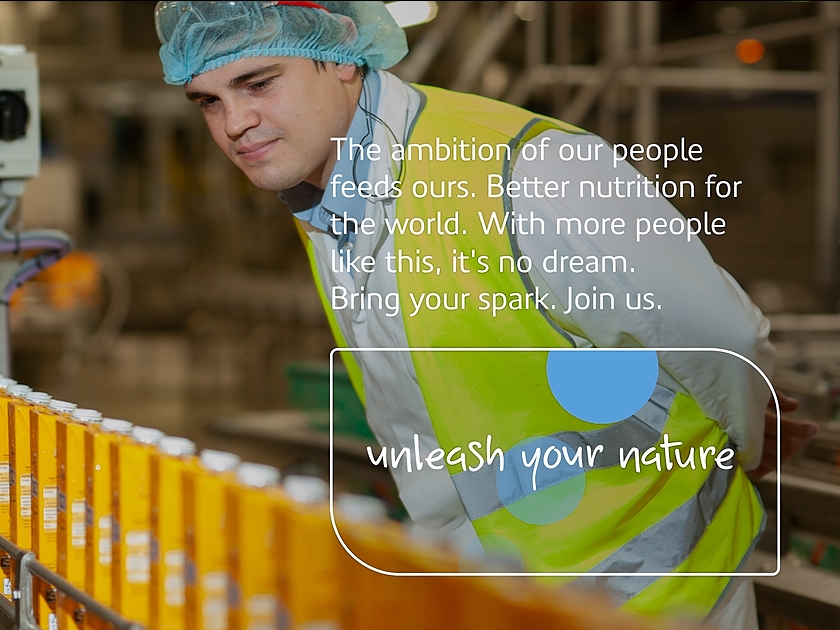 In Leerdam versnijden en verpakken wij met trots verschillende typen Nederlandse kazen, van kiloblokken tot Edam ballen en Goudse wielen. Onder merken zoals Frico, Old Rotterdam en Milner gaan deze kwaliteitsproducten de hele wereld over. Vandaag de dag werken wij met zo'n 400 medewerkers uit ruim 30 landen veelal in ploegendiensten samen om iedereen te laten genieten van onze heerlijke producten. Door veiligheid te waarborgen en altijd kwaliteit na te streven, zorgen wij ervoor dat wij nog heel lang waarde zullen creëren voor onze klanten én medewerkers. Wil je meer weten over onze locatie in Leerdam? Klik hier om meer te lezen: Sfeerimpressie Leerdam
JOB-ID: 46259 | Machine Operator Voedingsmiddelen 3 Ploegen, Netherlands