Automatisatie Ingenieur
Voor onze productie plant FrieslandCampina België NV te Aalter zijn we op zoek naar een automatisatie ingenieur. FrieslandCampina Aalter maakt onderdeel van de Business Group Consumer Dairy en produceert en verpakt producten zoals Cécémel, Campina, Nutroma, Fristi en Joyvalle.
Als het aanspreekpunt voor automatisering is het mede jouw doel om de bedrijfscontinuïteit van de site te waarborgen.
Hiervoor ben je verantwoordelijk voor het design van de operationele technologie (OT), het in goede banen leiden van acties, het onderhouden van OT equipment en bewaken van de OT architectuur.
Daarnaast zorg je ervoor dat architecturale wijzigingen in lijn zijn met de bedrijfsstandaarden en verankerd in de OT onderhoudsorganisatie.
We betrekken je ook graag bij optimalisatie- en uitbreidingsprojecten en nodigen je uit om mee te werken aan continue verbetering. We streven er naar om als team te groeien én te verbeteren!
What we ask
De ideale kandidaat heeft een master of bachelor diploma elektromechanica / mechatronics / elektronica.
Je hebt honger om je bij te benen in de nieuwe technologieën.
Machinesturingen en computersystemen hebben geen geheimen. Kennis van operating systemen en programmeertalen is een pluspunt.
Je bent een gedreven teamplayeer en neemt initiatief.
Je weet de OT taken zelfstandig te beheren en je kan doelgericht werken.
Je hebt een analytische mindset.
Je kan goed communiceren met verschillende stakeholders (zowel mondeling als schriftelijk).
Talenkennis: Nederlands + Engels (ook technisch).
What we offer
We bieden jou een uitdagende en zeer veelzijdige job in een klein team met mooie verantwoordelijkheden binnen een financieel gezond bedrijf. Je komt terecht in een professionele omgeving met enerzijds de voordelen die een internationale groep te bieden heeft gecombineerd met de voordelen van een lokale onderneming met een open cultuur - best of both world! Daarnaast biedt de organisatie een uitdagend loonspakket, een (optionele) bedrijfswagen, hospitalisatie -en groepsverzekering, extra recuperatiedagen en ruimte voor persoonlijke ontwikkeling, training en opleiding.
Wil je graag doorgroeien? Binnen FrieslandCampina begeleiden we je binnen je loopbaan graag naar een expertisefunctie of een leidinggevende functie.
Vacancy description
Takenpakket
Je voert curatieve en preventieve onderhoudswerkzaamheden uit op niveau van bestaande sturingen (een veelvoud van systemen met bijhorende softwaretools, oud en nieuw).
Je voert onderhoudswerkzaamheden op het batch systeem en de supervisiesystemen, zowel de lokale als overkoepelende systemen.
De MES-laag, die de connectie vormt tussen SAP en de machine/proces automatisatie, behoort ook tot het OT domein.
Je assisteert bij de inbedrijfnames of optimalisaties op alle niveaus.
Je beheert de gebruikte netwerken en bewaakt de OT architectuur. (ISA 95 levels 1-2-3, Vlan's, RAS connecties, firewall rules)
Uitvoeren van kleinere aanpassingen en optimalisaties systemen, met het bijwerken van de functionele of detail analyse documenten.
Je houdt de back-ups van alle systemen up-to-date en zorgt voor de archivering van de ondernomen acties en alsook restore testen beschrijven en uitvoeren.
Je analyseert storingen op alle niveaus en lost op. Hiervoor ken je de productieprocessen (ISA 95 level 0).
Je bent bereid deel uit te maken van de permanentieploeg OT.
Deze taken behoren allen tot het ITIL framework, je zal dit framework verder vorm geven met de andere OT collega's.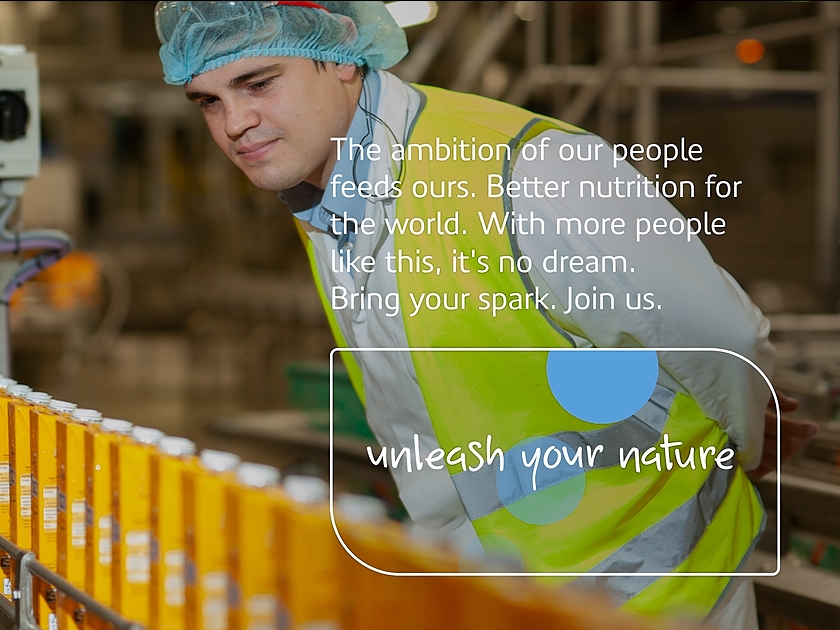 For thousands of people every day, we are more than just a dairy company. To our farmers, our employees, the communities we serve, the businesses we work with and the people to whom we bring happiness, FrieslandCampina means something more. For them it's not just about what we do, but who we are.
We value talented people from any background who want to contribute to something bigger than themselves. We encourage all of our employees to make decisions that benefit our entire company. At FrieslandCampina we own our own career and act accordingly. We trust you to make a difference in your job and influence the bigger picture. Working at FrieslandCampina means you are contributing to a better world.
Add a description about the department, team or specific location.
JOB-ID: 43734 | Automatisatie Ingenieur, Belgium