Short description
Do you want to help elevate our essentials by providing product and application support to Business to Business cheese customers? Are you searching for a great opportunity providing you the chance to develop yourself and help roll out the cheese business strategy within FrieslandCampina!_x000D_ In that case the position Technical customer support manager Mozzarella based in the Innovation center in Wageningen (NL) could just be the right one for you.
What we ask
A Master's degree in relevant discipline, preferable in Food Technology.

Technical knowledge of mozzarella product and process and related applications.

More than 5 years working experience in Mozzarella R&D or processing.

The ability to understand and adapt to cultural differences; Skills to maintain internal and external (customer) relationships;

A pragmatic team player with key competences: entrepreneurial, problem solving, decisiveness, creative, open minded, flexible, result, market and customer oriented and organizational sensitivity.
What we offer
A creative, positive and pragmatic team

Excellent secondary benefits

Both a commercial and food technological position

Continuous learning on- and off the job

Not just a job but a career
Vacancy description
Create new business opportunities & sustain current business by translating customer needs to technical solutions and internal development projects/applications.

Apply, advise and ensure knowledge sharing with respect to product portfolio and application knowledge.

Share gained insights with internal stakeholders in close collaboration with marketing.

Advise customers proactively on the product portfolio, product characteristics and the product behavior in the final application.

Support the process of developing new and improving existing products.

Build effective relations with colleagues of internal departments and external customers.

Contribute to the development of value propositions, prepare and contribute in customer visits, utilize your expertise to provide advice on product specifications.

Set up and perform lab experiments in order to answer customer questions.

Actively collect and interpret market information (e.g. trends, needs, competitors, legislation, new products) and translate this into business or development opportunities.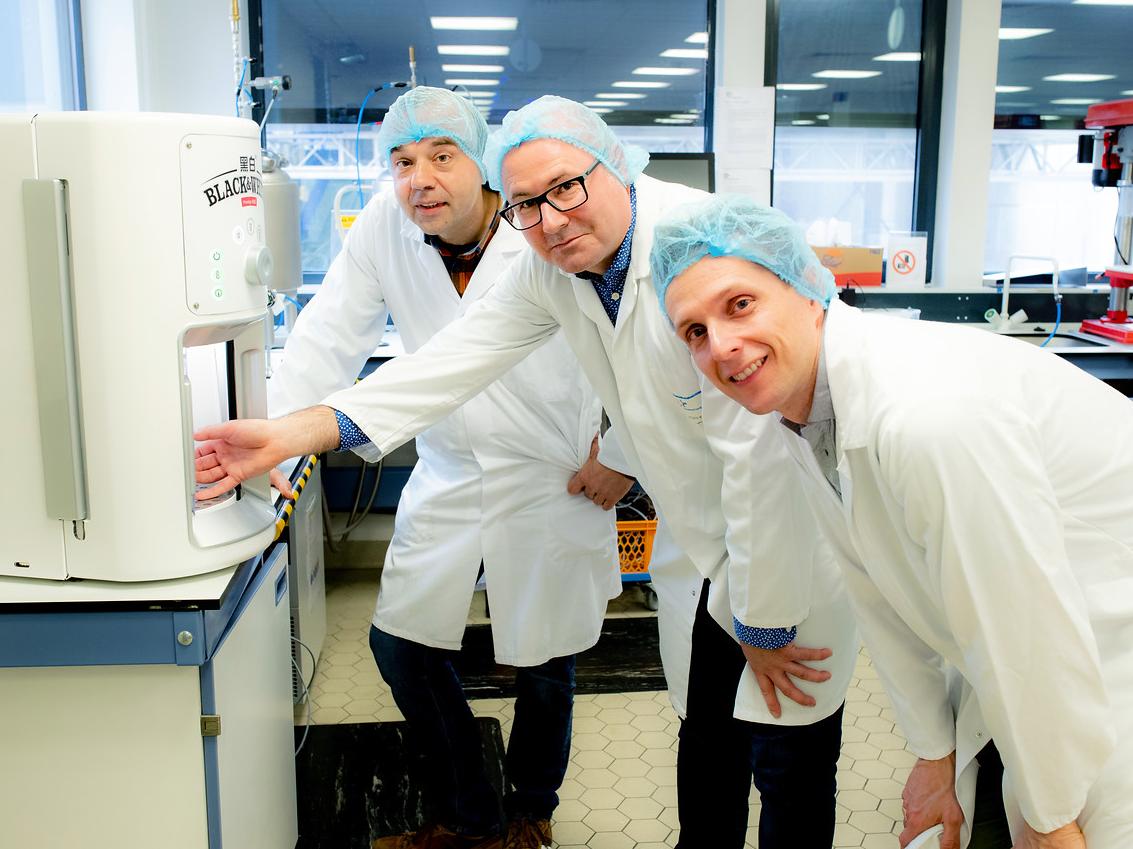 For thousands of people every day, we are more than just a dairy company. To our farmers, our employees, the communities we serve, the businesses we work with and the people to whom we bring happiness, FrieslandCampina means something more. For them it's not just about what we do, but who we are.
We value talented people from any background who want to contribute to something bigger than themselves. We encourage all of our employees to make decisions that benefit our entire company. At FrieslandCampina we own our own career and act accordingly. We trust you to make a difference in your job and influence the bigger picture. Working at FrieslandCampina means you are contributing to a better world.
You will be part of a professional development team in the innovation center in Wageningen and strongly connected to the commercial team within a dynamic business to business environment. You are the linking pin between the customer, development, sales and marketing.
JOB-ID: 1441 | Technical Sales Specialist Mozzarella, Netherlands