Team Leader Laboratory
To establish, control and maintain the quality of incoming materials, process control and finished product within the agreed specification including product complaint analysis to satisfactory the customer requirement and provide the analysis data and trending with precisely and accuracy to production for corrective and preventive action.
What we ask
• Bachelor Degree or higher, preferably in Food Science, Microbiology
• Understanding of factory organization and accountabilities and responsibilities
• With good understanding of the food manufacturing processes (dairy industry is preferable)
• Knowledge in Good Laboratory Practices and ISO/IEC 17025 is preferable
• Knowledge in Quality and Food safety system
• Understand in problem solving tools and applicable
• Experience in working in multi- functional groups and matrix organization
• Functional knowledges :
- Highly developed in Operation knowledge
- Highly developed in particular product knowledge and manufacturing technology
• Managerial and Leadership skills
- Developed coaching skills
- Developed ability to convince, coordinate with concerned parties to achieve results.
- Developed ability to escalate issues to the appropriate function.
- Positive thinking, proactive and can do attitude
What we offer
FrieslandCampina Thailand is the affiliate of Royal FrieslandCampina and has been here since 1967. We produce and sell variety of dairy products under brand name Foremost, Ship, Falcon and My Boy. The extensive product range of quality products includes pasteurized milk, UHT milk, yoghurt drinks, and condensed milk. We believe our current and future success depends largely on the quality of our employees. For this reason, Foremost wants to offer an attractive, challenging and inspiring working environment where employees are encouraged to develop themselves both professional and personally.
Vacancy description
1. Safety
• Maintains and improve a safety working environment by ensuring compliance with equipment guidelines, good laboratory practices and reinforces safety standard operation procedures in the laboratory area.
• Implement safety awareness across the department.
• Collaborates with concerned departments/teams in safety projects that target zero accidents.
2. Quality
• Ensure that incoming materials for production has quality according to agreed specifications.
• Ensure that product released to the market is within agreed specification.
• Ensure that the corrective and preventive action, are implemented successfully in order to prevent the recurrence cases.
• Ensure that the analysis result from QC. Technician is precise and accurate.
• Provide analysis and result of investigation of market complaint as well as corrective action to minimize the recurrence cases.
• Ensure existing programs and procedures are verified and validated and represent optimal allocation of company resources.
• Manage multiple complex projects simultaneously related to the needs of the business.
• Ensure the monitoring of key quality parameters by means of statistical process control in order to drive structured root cause analysis and continuous improvement in the target of zero defect.
• Drive process improvement program/ tools to improve work efficiency.
3. Service / Volume
• Collaborates with concerned departments/teams in service improvement initiatives that target zero lost sales.
• Maintain relationships with internal and external customers through compliance with contractual agreements, information exchange, and project collaboration.
4. Cost / Capital
• Manage the department budget to ensure that the total quality control operates within budget.
5. Mentor and motivate team members. Build and execute development plans for team members at subordinate levels of the organization. Coach and supervise their team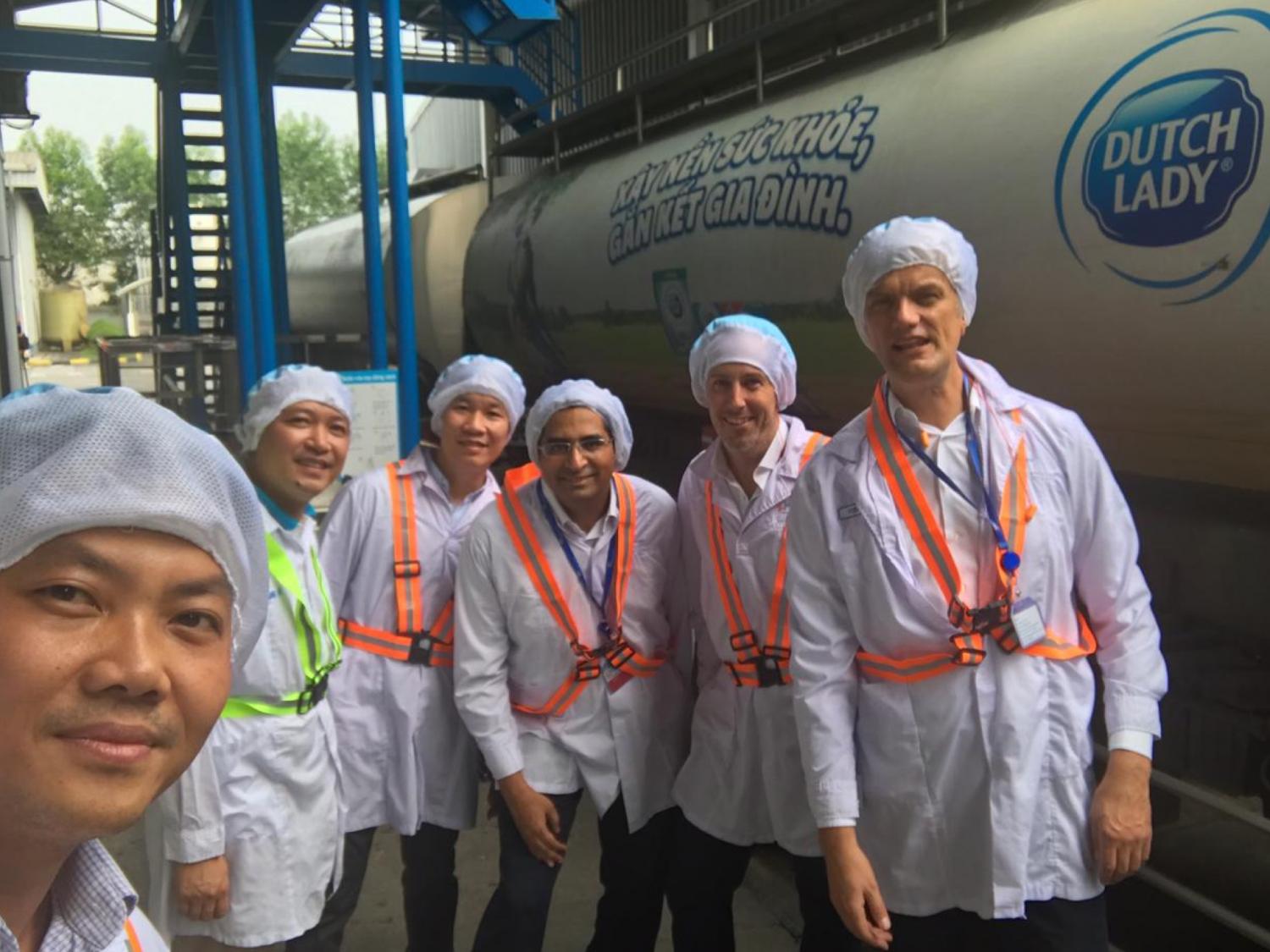 JOB-ID: 42702 | Team Leader Laboratory, Thailand