Short description
As a sustainability expert you work on improving sustainability from grass to glass. You use methodology such as Life Cycle Assessment (LCA) studies on (parts of) the dairy chain to develop concrete action plans to improve sustainability covering farms, supply chain and products.
What we ask
Academic degree in animal science, agriculture, food technology or comparable

Background in or affinity with farming is an advantage

Ability to place sustainability in broad perspective of dairy farming and dairy manufacturing

Ability to translate concepts into models and to explain results to a broad field of stakeholders (i.e. from member farmers to executive board)

Good reporting and communication skills

A team player with a talent for keeping things in perspective, taking the interests of farmers into account

Key competences: result oriented, decisive, pragmatic, organizational sensitive, leadership, influencing skills focus/set priorities (focus on the big rocks)
What we offer
Unique company culture of Dutch heritage and international presence

We offer great work life balance, and competitive salary & benefits package so you can enjoy it

Diverse training and mentoring programs to help you grow on your own professional journey

Exceptional support of cross disciplinary movement within the company to broaden your knowledge and growth paths

A friendly and informal working environment, yet professional team members as sparring partners

Autonomy and trust to create longer term impact that helps bring better nutrition to the world

Free cheese and milk at lunch in the central office, and barista coffee to help you go through your working days with a lot of joy
Vacancy description
Main focus will be on sustainable farming, but attention might also be paid to areas like biodiversity, and LCA studies of products.

Participates in and/or leads projects related to sustainability

Advices project teams, management and farmers on action plan for improving sustainability

Contributes to implementation of sustainability in decision making in the innovation process

Follows trends, developments and requirements on LCA and sustainability, and develops vision on future role of LCA in business processes

Represents FrieslandCampina at scientific meetings, conferences, working groups, while balancing the interest of the dairy sector and sustainability

Builds and maintains a network covering e.g. farmers, sector organizations, suppliers, customers, universities and consultants
Key challenges
As sustainability expert in a multi-disciplinary team, to realize FrieslandCampina' s sustainability strategy

To substantiate targets, decisions and actions with sound, auditable, calculation rules and numbers, thus steering the team in the right direction

To use your (global) expert and science network to make major steps together with suppliers, customers, universities and sector organizations towards a sustainable dairy chain

Translate complex sustainability goals into practical action plans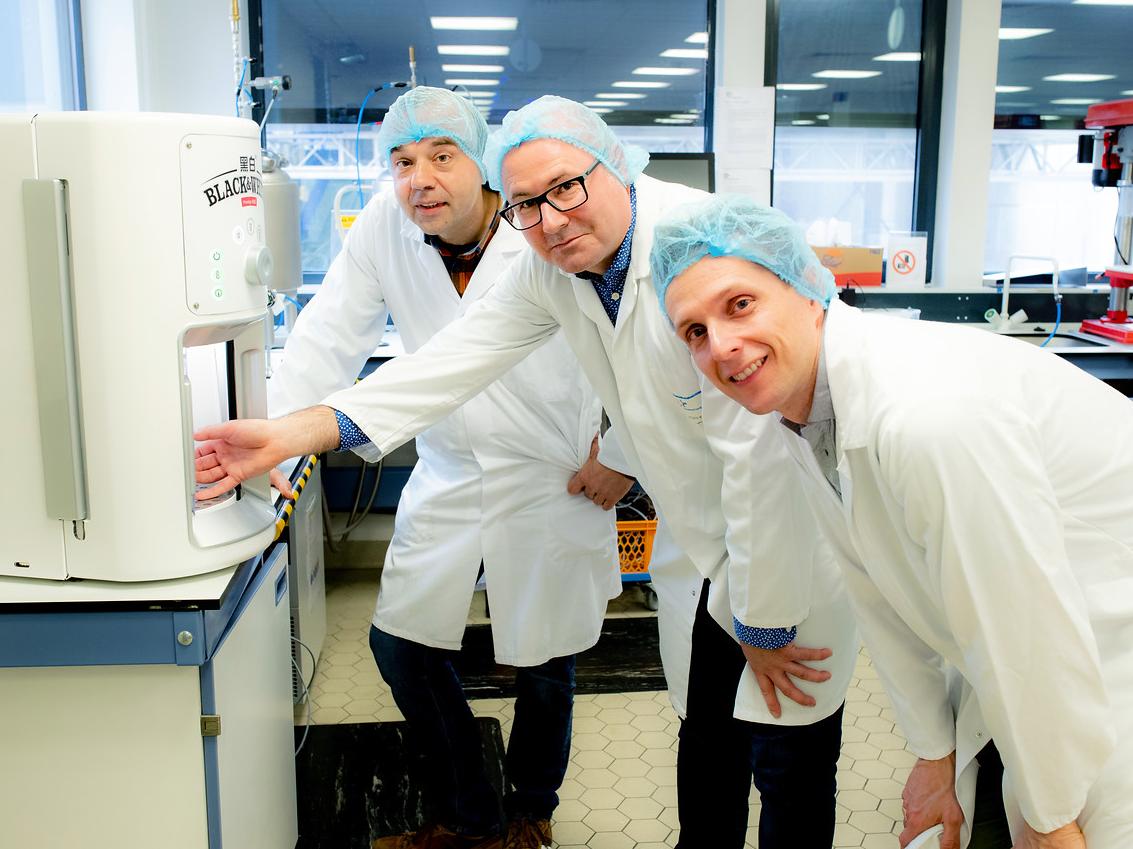 For thousands of people every day, we are more than just a dairy company. To our farmers, our employees, the communities we serve, the businesses we work with and the people to whom we bring happiness, FrieslandCampina means something more. For them it's not just about what we do, but who we are.
We value talented people from any background who want to contribute to something bigger than themselves. We encourage all of our employees to make decisions that benefit our entire company. At FrieslandCampina we own our own career and act accordingly. We trust you to make a difference in your job and influence the bigger picture. Working at FrieslandCampina means you are contributing to a better world.
Being by a cooperative, FrieslandCampina has the ability, and responsibility, to steer environmental impact from grass to glass. Next to that FrieslandCampina feels highly responsible to supply milk based products, with their high nutritional value, to the growing world population. To be successful, these two targets have to be balanced. As a sustainability/LCA expert you play an important role to make this happen.
JOB-ID: 40536 | Sustainability Expert, Netherlands