Specification Specialist - FrieslandCampina Ingredients (FCI)
Do you want to be part of the specification management organization within FrieslandCampina Ingredients? And do you have a technical background in or strong affinity with Food Quality/ Safety and data management? Apply now!
As Specification Specialist you will be responsible for creating and maintaining product specifications (finished products and raw materials) and recipes and their certificate administration of the FrieslandCampina Ingredients (FCI) product portfolio for our customers worldwide.This role is crucial for our company (supply chain, procurement, R&D, sales) and most of all for our customers. To ensure that products stay in line with the right specifications you and the rest of the team will also focus on processes and projects in order to ensure an optimally functioning system for specification management. You will be closely connected to colleagues from Quality Assurance, Supply Chain, Regulatory Affairs and Product Development.As Specification Specialist you are a leading example how to deal with specification management and you will encourage the FCI community to work accordingly.
Specification Specialist - FrieslandCampina Ingredients (FCI)
What we ask
You are an independent, proactive, structured and well organised person with and a strong drive for results.
You are customer focused and are able to act with speed and decisiveness to achieve the best results.
You have knowledge of / affinity with Database Warehouse software (experience with SAP PLM is a pre), combined with a strong awareness of quality, eye for detail and good analytical skills.
You display good communication skills on the relevant business levels in English and Dutch.
You have a MBO+/ HBO degree in the area of Food Quality/ Safety/ Technology or Quality Assurance.
You preferably have 1-2 years working experience in the Food (B2B/B2C) Industry, (knowledge of our product portfolio quality- and regulatory standards is a pre).
What we offer
Location: Innovation Centre Wageningen, you'll be part of the FCI specification team.
Your salary is based on the weighting of your job, your experience and your training. FrieslandCampina offers not only a competitive salary but also training and education on the job because it's important for our people to continue to grow. After all, your development is not only good for your career; our products also benefit from it. The mutual exchange of knowledge between colleagues is also evident on the work floor. It is, after all, the most effective way to learn.
Vacancy description
Responsible for building new specifications and executing specification and recipe changes in the new specification management system, incl administration of certificates according to the new way of working;

Support projects to update the specifications portfolio incl related certificates;
Align with internal stakeholders (QA, R&D, RA, Operations) on all specification relevant matters;
Keep the specification system up to date and maintain quality of existing product specifications;
Support the Product development teams on specifications and recipe related matter in new product development projects;
Review and be responsible for review of the specifications by all relevant disciplines;

Contribute to the further professionalization of specification management of FrieslandCampina Ingredients

Support the finetuning of the new global specification management system (SAP PLM) and new way of working;
Contribute to the creation of specification management procedures/ instructions where necessary;
Keep up with relevant developments in the own area of expertise; exchange and share knowledge with other professionals within the specification management community of FrieslandCampina;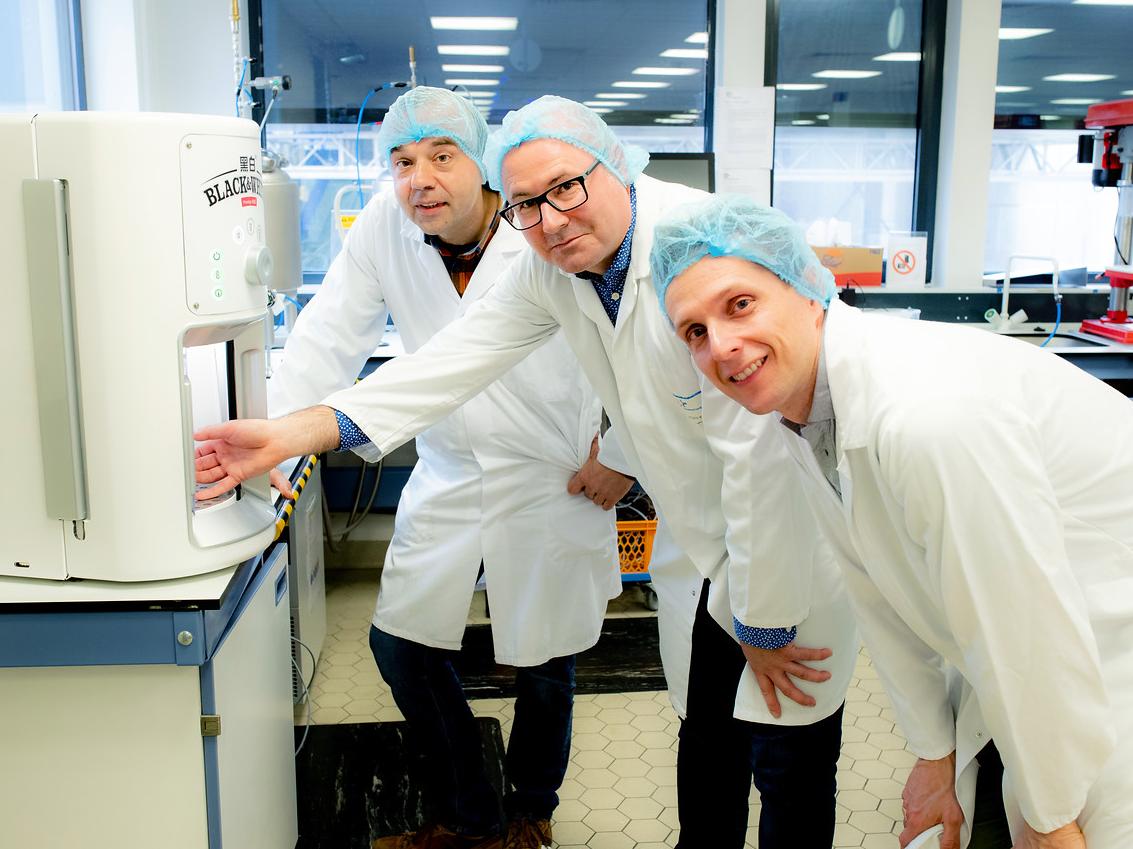 For thousands of people every day, we are more than just a dairy company. To our farmers, our employees, the communities we serve, the businesses we work with and the people to whom we bring happiness, FrieslandCampina means something more. For them it's not just about what we do, but who we are.
We value talented people from any background who want to contribute to something bigger than themselves. We encourage all of our employees to make decisions that benefit our entire company. At FrieslandCampina we own our own career and act accordingly. We trust you to make a difference in your job and influence the bigger picture. Working at FrieslandCampina means you are contributing to a better world.
FrieslandCampina Ingredients (FCI) is a world-class, global leader in dairy and plant-based value-added, healthy and functional ingredients and solutions. In close cooperation with customers and through the exchange of in-depth expertise, FCI helps customers to win in the market especially in the areas where nutrition matters most, such as for infants, elderly people, for delivering performance and medical nutrition.
JOB-ID: 46863 | Specification Specialist - FrieslandCampina Ingredients (FCI), Netherlands