S&OP Controller
Within our business group there is the increased need of insights around our monthly S&OP plans. Therefore we are looking for a data driven S&OP controller.As S&OP controller you are responsible for all end-to-end reporting around volume and the financialization around that, including inventory. This role consist on setting up and continuous improvement of S&OP reporting, inventory reporting and being the business partner to the S&OP director. The goal is to make a step-up in our current end-to-end financial insights, to ensure we make better decisions based on financials.
What we ask
Academic level
3+ years of relevant experience, preferably gained within an international business company
Excellent analytical skills (being structured and accurate) and results driven
Identifies and develops own focus area's for improvements (self-leading)
Problem solver, thinks in opportunities and challenges
Knowledge of Supply Chain, Demand and Category processes
Advanced computer skills, MS Office tools (MS Excel and MS PowerPoint)
Preferably knowledge of ERP systems / SAP
Understanding of Financial and Cost Management
Understanding principles and applying the principles of internal control policies
Able to identify areas of (financial) risk
Understand results of and drive performance indicator analysis
Proactive and creative personality
Good communication skills
Enthusiastic, able to motivate and engage with colleagues, management and external parties
Fluency in Dutch and English
What we offer
The main location will be in our headquarter in Amersfoort.The salary will be based on a combination of the role, work experience and education.Within FrieslandCampina we believe in the continous development of our employees and therefor we invest in relevant education and training in your field of work.With the different fields of experience of our employees within our office in Amersfoort the learning curve will be increased.The impact of the S&OP controller on the business can be very big as the created insight can have a impact on the production descisions that are currently made.
Vacancy description
As S&OP controller you are part of the Reporting and S&OP Team and your main responsibilities will be:
'Right-hand' to S&OP director and working closely together with the other finance departments
Ensures a financial forecast that reflects the demand and supply plans.
Provides data and support for S&OP scenario's to improve the decision making process. Identifies business opportunities and improvements opportunities. Being the linking pin between operational departments and finance, bringing together findings from both area's and merge into clear insights which drive decisions to bring continuous improvements
Development of different insightful reporting on S&OP and inventory
Manage relations with and align different stakeholders; bring together interlinked project and initiatives
Participates in projects regarding the own area of expertise, e.g. databases, KPI monitoring, process improvement, and manages operational projects
Drive actions to increase inventory insights by managing master data accuracy, system alignment and to bring level of detail to next level together with P&D control team and S&OP team
Observe and evaluate bottlenecks and opportunities in supply chain related (work) processes, procedures and/or systems, and ensure implementation of improvements after approval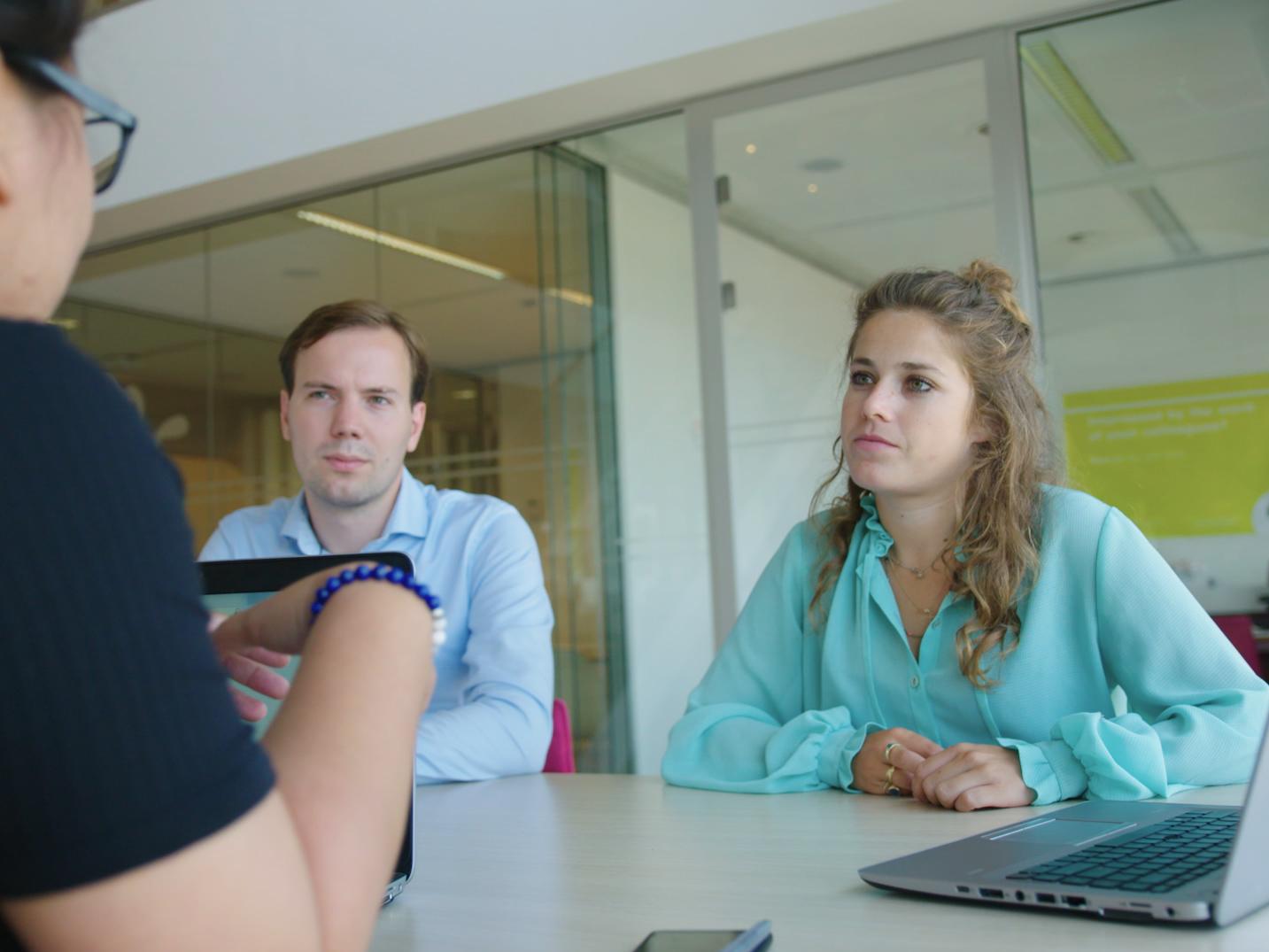 For thousands of people every day, we are more than just a dairy company. To our farmers, our employees, the communities we serve, the businesses we work with and the people to whom we bring happiness, FrieslandCampina means something more. For them it's not just about what we do, but who we are.
We value talented people from any background who want to contribute to something bigger than themselves. We encourage all of our employees to make decisions that benefit our entire company. At FrieslandCampina we own our own career and act accordingly. We trust you to make a difference in your job and influence the bigger picture. Working at FrieslandCampina means you are contributing to a better world.
The FrieslandCampina Ingredients business group develops nutritious and functional ingredients that add value to existing products. The business group supplies natural ingredients based on milk, cheese whey and vegetable raw materials to industrial customers in the infant & toddler nutrition branch, the food industry, the pharmaceutical industry and the young animal feed industry worldwide. The Ingredients business group has offices in nine countries (the Netherlands, Germany, the United States, Indonesia, China, Singapore, Japan, New Zealand and India).The Finance team is part of the Supply Chain organization within Ingredients and is the business partner for factories, D&S and S&OP team and CAPEX. The Finance team consists of plant controllers, a Capex control team, D&S and P&D control team, central cost price, and a Reporting and S&OP team. The plant controllers are working dedicated on a factory location and the CAPEX controllers are working dedicated on our investment portfolio. The D&S and P&D control team is the financial backbone of the Plan & Deliver department. The Reporting and S&OP team is responsible for all reporting for the total Ingredients supply chain.
JOB-ID: 42656 | S&OP Controller, Netherlands