Safety, Health & Environment Specialist
De productielocatie in Borculo is één van de vijf grootste en belangrijkste productielocaties van FrieslandCampina en richt zich op de productie van ingrediënten voor elke levensfase. Hier zijn we zeer succesvol in. De belangrijkste condities waaronder we produceren zijn veiligheid en kwaliteit. Voor de afdeling Safety, Health & Environment (SHE) in Borculo zijn we op zoek naar een enthousiaste SHE Specialist die het voortouw neemt om milieu en duurzaamheid op onze locatie verder te ontwikkelen.
In deze rol beheer je de geldende milieuvergunningen en draag je zorg voor de noodzakelijke vergunningen voor investeringsprojecten. Je neemt initiatief tot en ontwikkelt duurzaamheidsprojecten op onze locatie. Daarnaast wordt een voortrekkersrol gevraagd in de afstemming met alle bevoegde gezagen, alsmede ondersteuning van de dagelijkse operatie en diverse projecten. Je adviseert, coacht en begeleidt collega's om gezamenlijk tot het beste resultaat te komen. Je neemt het initiatief voor verbeteringen en werkt daarbij nauw samen met alle afdelingen, zoals Productie, Technische Dienst, Logistiek en Technologie.
De locatie Borculo bestaat uit twee fabrieken. De Proteïne en Lactose keten zijn onderdeel van de Ingredients fabriek en de aanvoer van deze fabrieken is wei. De Formula fabriek is een recent gebouwde state of the art fabriek die zich voornamelijk richt op de kindervoeding. De grondstof voor deze fabriek is melk.

Safety, Health & Environment Specialist
What we ask
Wat heb jij nodig voor deze vacature:
· HBO/WO werk- en denkniveau, bij voorkeur in een relevante studierichting, zoals milieukunde, technische bedrijfskunde, ed.;
· Circa 3 jaar relevante werkervaring in de procesindustrie;
· Kennis van wet- & regelgeving op gebied van milieu en duurzaamheid;
· Goede beheersing van de Nederlandse en Engelse taal in woord en geschrift;
· In staat snel te schakelen tussen strategisch en tactisch operationeel niveau;
· Conceptueel en analytisch sterk;
· Uitstekende communicatie en beïnvloedingsvaardigheden toe te passen op verschillende niveaus;
· In staat om collega's te inspireren en motiveren.
What we offer
Unieke cultuur gezien FrieslandCampina een Nederlandse roots heeft, maar inmiddels is uitgegroeid tot een internationale organisatie met vestigingen over de hele wereld;
We bieden een prettige work-life balance, marktconform salaris & goede secundaire voorwaarden (werkweek van 38 uur, eindejaarsvergoeding van 3%, marktconform pensioen, vakantiegeld 8%, flexibele werktijden, mogelijkheid om vanuit huis te werken en een bonus;
Diverse trainingen en coaching programma's om je te helpen ontwikkelingen en jouw eigen professionele carrière uit te stippelen;
Interne doorgroei wordt sterk gemotiveerd vanuit FrieslandCampina!
Een informele & vriendelijke werkomgeving waarin je samenwerkt met gedreven en professionele collega's;
We geven je vertrouwen en autonomie om lange termijn impact te genereren dat bijdraagt aan betere voeding voor de wereld;
Gratis melk & kaas tijdens de lunch op ons hoofdkantoor, een overheerlijke barista koffie voor voldoende energie gedurende je werkdag.
Vacancy description

· Waarborgen van een license-to-operate agenda, waaronder de geldende milieuvergunningen en noodzakelijke vergunningen voor investeringsprojecten vallen;
· Opstellen en verantwoorden van periodieke milieurapportages waaronder het milieujaarverslag
· Voeren van stakeholder management met alle relevante partijen en in het bijzonder de verschillende bevoegde gezagen;
· Voortouw nemen in initiatieven op milieu- en duurzaamheidsgebied;
· Vakinhoudelijke ondersteuning richting onze afdelingen en projecten (vergunningaanvragen, bodemonderzoek, HAZOPs, incidentonderzoek, beoordeling SHE plannen, etc.);
· Zorgdragen voor continue verbetering op het gebied van milieu en duurzaamheid conform een management systeemaanpak, incl. compliance management en certificering (ISO14001);
· Continu verbeteren van de integratie van milieu en duurzaamheid in de bestaande management systemen, processen en procedures;
· Je draagt verbetervoorstellen aan en brengt deze (mede) tot uitvoering;
· Indien nodig geef je voorlichting en instructie en treed je op als inhoudsdeskundige op SHE gebied;
· Je bouwt een goed netwerk op met Supply Chain collega's in andere organisatie onderdelen van FrieslandCampina.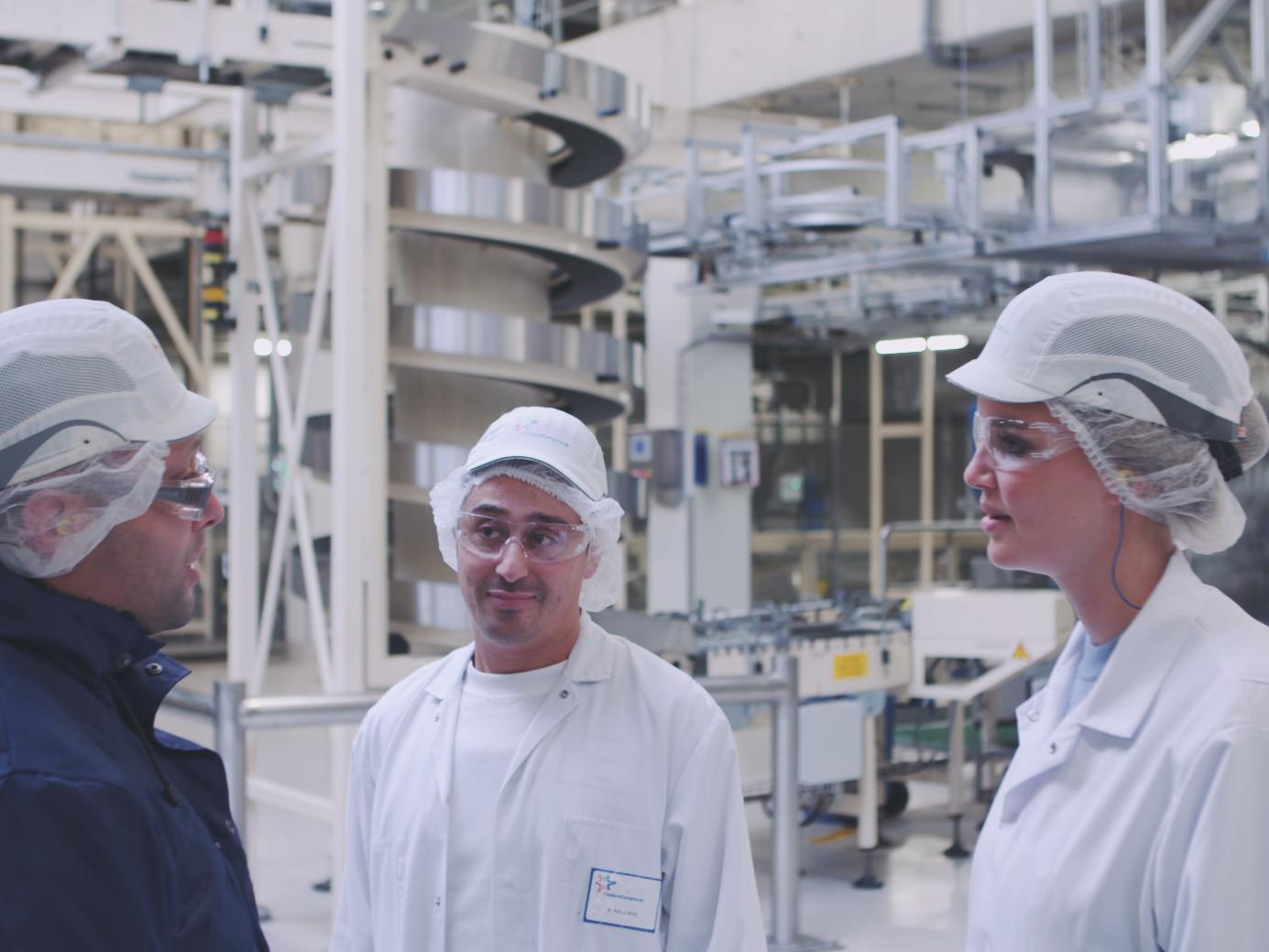 JOB-ID: 46499 | Safety, Health & Environment Specialist, Netherlands