SHE Manager
Voor onze productielocatie Meppel, de grootste site binnen het Encaps cluster, zijn wij op zoek naar een SHE Manager. Op deze locatie maken wij poedervormige ingrediënten voor de voedingsmiddelen- en kindervoedings industrie. Wij leveren geëncapsuleerde ingrediënten voor wereldwijde klanten. Onze klanten zijn actief in allerhande marktsegmenten, in het bijzonder in dranken (instant dranken, creamers, foamers), bakkerij producten (bijv. taart toppings) en nutrition (speciaalvoeding en functional foods voor baby's). Met ons productportfolio creëren we 'moments of indulgence' voor de eindconsumenten. Binnen FrieslandCampina is veiligheid prioriteit nummer 1. Draag jij met jouw kennis en ervaring hier graag bij? Solliciteer dan snel!
What we ask
Afgeronde HBO (HVK) studie;
Minimaal 5 jaar (leidinggevende) ervaring in een soortgelijke functie binnen een productieomgeving;
Naast Safety ook kennis van Arbomanagement en Milieu;
Affiniteit met World Class Operations Management (WCOM) of gelijksoortige continue verbetermethodieken (Lean, Six sigma, RCA' etc.);
Beheersing van projectmanagement.
Uitstekende communicatieve vaardigheden in woord en geschrift, zowel Nederlands als Engels;
Je bent een absolute voortrekker in het veilig werken en je neemt medewerkers hierin mee;
Je overtuigt anderen vanuit deskundigheid en kan schakelen op verschillende niveaus in de organisatie;
In staat om hoofd- en bijzaken te onderscheiden, daadkrachtig, resultaat- en mensgericht.
What we offer
Je salaris wordt gebaseerd op de zwaarte van de functie, je ervaring en opleiding.
Maar FrieslandCampina beloont niet alleen in geld. We vinden het belangrijk dat je blijft groeien. Want die ontwikkeling komt zowel onze producten als jouw carrière ten goede. Daarom investeren we in relevante opleidingen en trainingen binnen jouw vakgebied.
Vacancy description
In de rol van SHE Manager ben je verantwoordelijk voor het opzetten en uitvoeren van het SHE beleid en programma's binnen de locatie Meppel. Je schakelt voortdurend met verscheidene afdelingen waaronder Productie, Maintenance en Quality, maar ook met externe partijen zoals de gemeente en de provincie.In deze rol zal er veel focus liggen op cultuur en gedrag binnen de organisatie om het veiligheids- en bewustzijn niveau naar een hoger plan te trekken. Je bent het aanspreekpunt op locatie op het gebied van SHE en technische projecten.

Je ondersteunt en adviseert proactief het locatie management bij het voorbereiden, uitwerken en implementeren van het veiligheid-, milieu en gezondheidsbeleid in overeenstemming met de wettelijke regels en het centrale beleid van de Business Group Ingredients en FrieslandCampina. Als SHE Manager ben je onderdeel van het MT en verantwoordelijk voor het formuleren en implementeren van het veiligheids- en milieubeleid binnen de kaders van onze strategie en conform de wet- en regelgeving.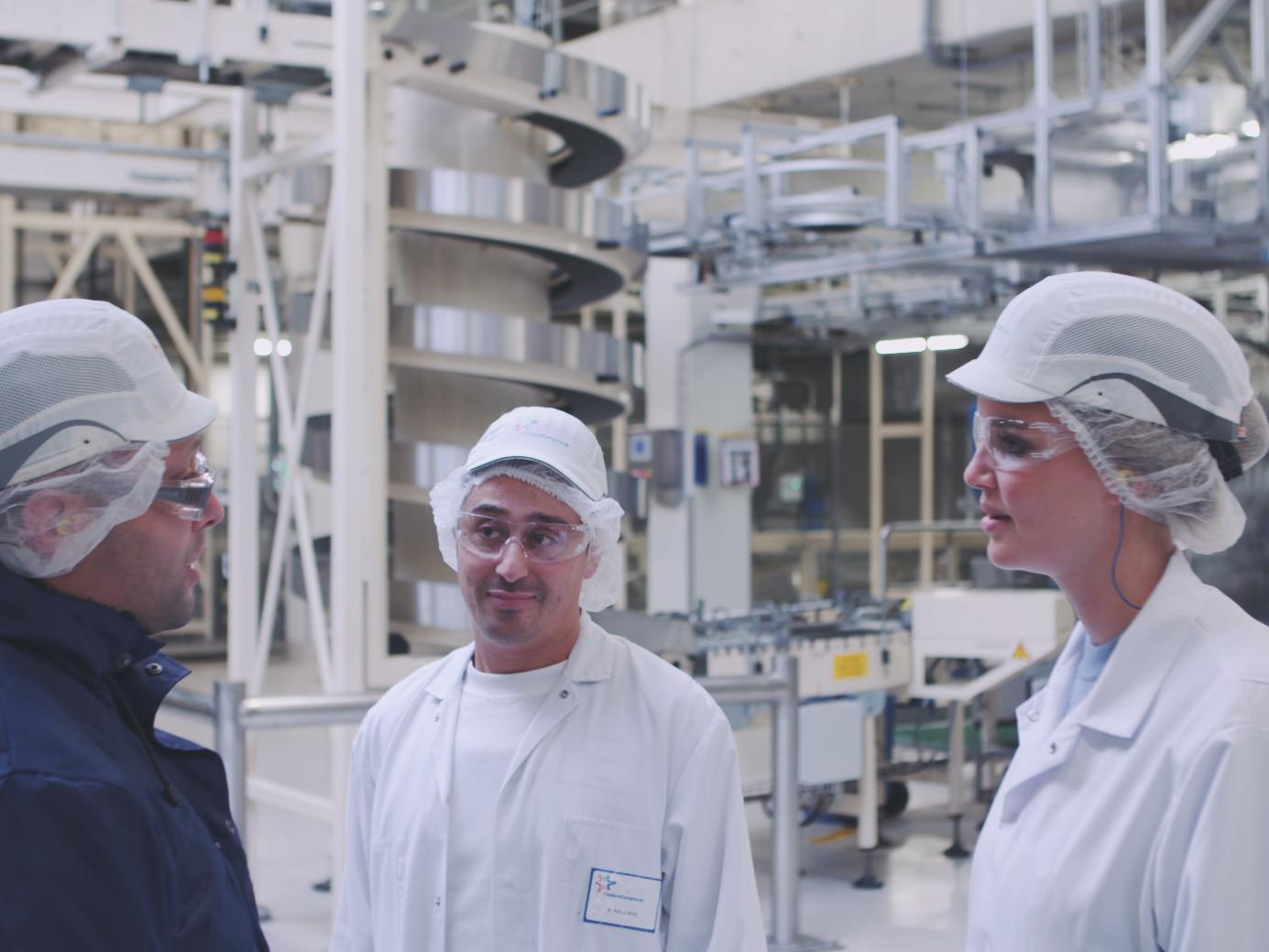 In deze rol ben je verantwoordelijk voor de SHE afdeling en stuur je 1 SHE Officer aan. Daarnaast werk je nauw samen met overige SHE Managers binnen het business group om zoveel mogelijk gezamenlijk op te trekken en van elkaar te leren.Je bent onderdeel van het centrale SHE-cluster team en het lokale MT.
JOB-ID: 9721 | SHE Manager, Netherlands