Senior Specification Specialist
At FrieslandCampina Innovation Specialized Nutrition, we challenge you to bring in your expertise to develop our next generation IFT ultra-premium nutritional concepts, products, processes and build the specifications.
You make the connection between the needs of our vulnerable target group and our global capabilities in order to deliver high innovative solution to a demanding market in order to create maximum value.
Senior Specification Specialist
What we ask
BSc or MSc (preferred) degree in Food Technology

Experience in recipe design and knowledge of product-process interactions is desired.

Entrepreneurial and open attitude, analytical, quality focus, customer focused and work well both independently and within a team.

Affinity with quality assurance and legislation.

Good communication and presentation skills in English and preferably also in Dutch.

At least 6 relevant years' experience with NPD or Specification management , preferably in food or infant nutrition area.

Relevant experience in managing projects across different disciplines.
What we offer
Your salary is based on:
The weighting of your job;

Your experience and your training;

FrieslandCampina does not however only compensate its employees with monetary rewards';

We also consider it important for our people to continue to grow;

After all, your development is not only good for your career; our products also benefit from it.

That's why we invest in relevant training courses in your particular discipline.

The mutual exchange of knowledge between colleagues is also evident on the work floor.

It is, after all, the most effective way to learn.
Vacancy description
"Within FrieslandCampina Innovation the Compliance team improves current products and processes, for the total portfolio of Specialized Nutrition (from newborns to moms). For this vulnerable group, attention to detail is key.
You will be responsible as specification specialist for making and updating the specifications of our Business-to-Consumer (Friso brand) products.
We challenge you to bring in your expertise to further improve our current processes. You're familiar with the functionality of the products we supply and the needs associated.
As a Specification Specialist, your tasks and responsibilities, amongst others, will be:
Set-up and coordinate the making of product specifications.

Build and use a stakeholder network, both internal (product, nutrition, and process technology experts) within FC R&D and broader within FC (e.g. QA, QC, Supply Chain).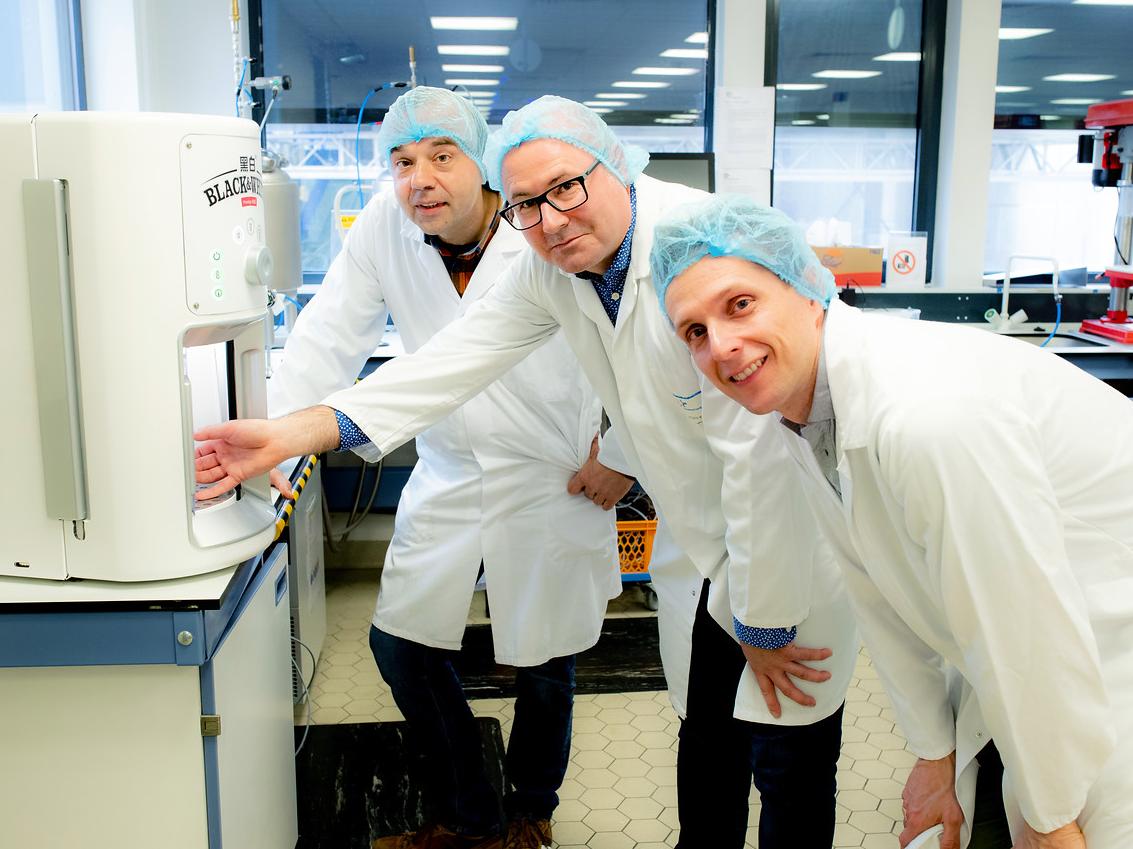 For thousands of people every day, we are more than just a dairy company. To our farmers, our employees, the communities we serve, the businesses we work with and the people to whom we bring happiness, FrieslandCampina means something more. For them it's not just about what we do, but who we are.
We value talented people from any background who want to contribute to something bigger than themselves. We encourage all of our employees to make decisions that benefit our entire company. At FrieslandCampina we own our own career and act accordingly. We trust you to make a difference in your job and influence the bigger picture. Working at FrieslandCampina means you are contributing to a better world.
As Specification Specialist, you are part of the Specialized Nutrition development team based in Wageningen, The Netherlands, consisting of about 50 people. This department is directly reporting into the business group of Specialized Nutrition with close connection to the corporate R&D department.
Within this larger team you work in a team of 5 Specification Specialists, who work on the different products that we offer to our consumers.
Next to your direct team members you will closely work together with various colleagues from other disciplines across FrieslandCampina worldwide such as for example Supply Chain, Quality Assurance and Regulatory Affairs.
JOB-ID: 40157 | Senior Specification Specialist, Netherlands