Senior Packaging Developer  / Technical Project Lead Systems
We're searching for a Senior Packaging Developer / Technical Project Lead Systems to join our Global Packaging team at the Innovation Center in Wageningen.
You will play an important role in the further development of our milk and cream foaming appliances. For instance Lattiz.com is a milk foaming system which is developed by FrieslandCampina, including a unique patented membrane technology. By knowing both the technical opportunities as well as the customer and consumer demands, together with marketing, procurement and supply chain you bring unique fitting integrated packaging and dispensing appliance concepts to the market. You are involved from concept development until implementation in the market.
Senior Packaging Developer  / Technical Project Lead Systems
What we ask
A Bachelor / Master degree, preferably in the area of Industrial Design, System/ Process/Packaging Technology, Engineering etc.
Ideally 5 - 10 years of relevant system and packaging development experience within Food/FMCG Packaging or at a supplier
Subject matter expert in packaging injection molding and appliance development is a plus
Knowledge of packaging machine development that covers evaluation, selection, installation, validation, innovation of new equipment and improvement of existing packaging lines (expertise is a plus)
Knowledge of packaging material development in all formats and in different product applications
Advanced project management and co-operation skills with different levels, both within the organization and outside the organization
A real connector and driver, showing a strong affection with packaging and system appliance development
Excellent communication skills and interpersonal skill. Ability to deal with ambiguity and stakeholder management
Flexibility to travel frequently (20-30%) within Europe
What we offer
At FrieslandCampina we consider it important for our people to continue to grow. After all, your development is not only good for your career; our products also benefit from it. FrieslandCampina does not however only compensate its employees with monetary rewards. That's why we invest in relevant training courses in your particular discipline.
Our compensation benefits for this position will be the following:
Your salary will be based on the weighting of your job, your experience and your training.
Fulltime work week of 38 hours per week
25 days of leave per year, with the opportunity to buy/sell up to 5 days per year
An additional short-term incentive plan (Bonus) of 10-% (at target)
Work-life balance
Extensive collective insurance package
Vacancy description
As a Senior Packaging Developer / Technical Project Lead Systems for our system development projects, you will make sure that the developed in house technology will be integrated in new external to be developed appliances. Close cooperation with appliance development partners by making a strong connection is an important asset.
Next to that, running challenging packaging development projects will also be part of the job.
Main responsibilities:
End deliverable: specifications, starting with a clear brief to come to end to end delivery of system appliance parts, packaging appliance parts or the complete appliance as a Technical Project Manager
Be the connector between the external appliance partner and FrieslandCampina's internal system experts
Make sure the in house developed technologies are delivering the perfect product quality performance in the new appliance, developed by or together with external partners
Show thorough project management, including stakeholder management mapping, planning, integrating, alignment steps
Manage and mitigate project risks, resources and budget
Coordinate the activities of sub- team members, monitor progress and compliance to the project execution plan
Deal with various stakeholders with various interests in different levels of the organization
Contribute to the development and knowledge sharing on a specific key packaging/ system technology to further build expertise within the company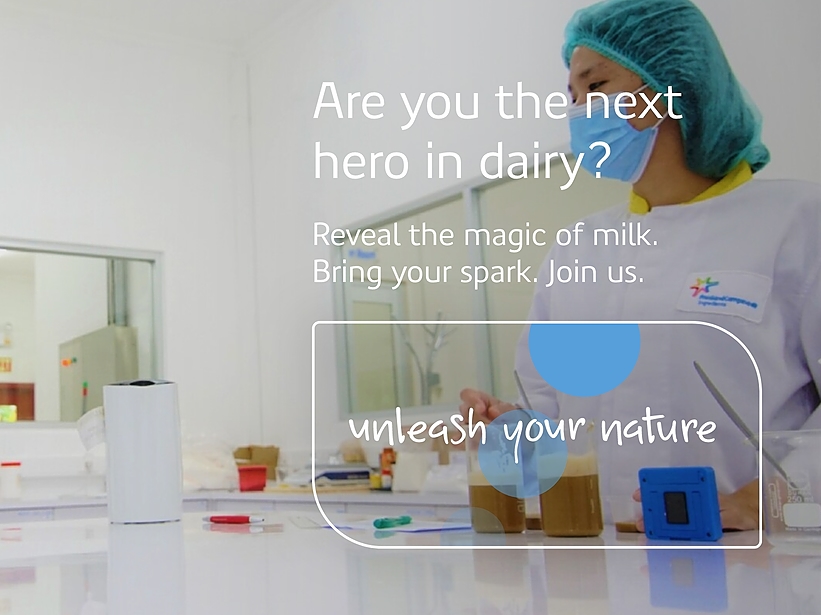 For thousands of people every day, we are more than just a dairy company. To our farmers, our employees, the communities we serve, the businesses we work with and the people to whom we bring happiness, FrieslandCampina means something more. For them it's not just about what we do, but who we are.
We value talented people from any background who want to contribute to something bigger than themselves. We encourage all of our employees to make decisions that benefit our entire company. At FrieslandCampina we own our own career and act accordingly. We trust you to make a difference in your job and influence the bigger picture. Working at FrieslandCampina means you are contributing to a better world.
In the Global Packaging Development Team, more than 50 enthusiastic people focus every day to design the best packaging to our Customers and Consumers. As a matrix organization, there are opportunities to work in a variety of projects across the Different Business Groups: Consumer Dairy, Specialized Nutrition/Infant Nutrition, Ingredients, Cheese, or Professional B2B.We are an open, agile and progressive team to be part of, where accountability, ownership and growth mindset are expected. Individual drivers and motivations alongside personal capabilities and attributes are taken into account in everything we do.
JOB-ID: 46990 | Senior Packaging Developer  / Technical Project Lead Systems, Netherlands