Senior Internal Control Specialist
For the Risk and Internal Control team of FrieslandCampina, consisting of six ambitious professionals, which is part of the Corporate Centre of FrieslandCampina located in Amersfoort, we are looking for a Senior Risk and Internal Control Specialist.
Senior Internal Control Specialist
What we ask
Requirements
In order to be successful in this position, we expect the candidate to have the following qualifications:
Academic level in Finance, Auditing or Controlling, preferably a Qualified Accountant, Auditor or Controller;
At least 8 years of relevant working experience in an international, matrixed organization or larger Consultancy / Audit Firm;
High level of communication and consulting skills, ability to influence, work through others;
Proven knowledge and experience in managing risk and internal control, process improvements, finance and accounting;
Knowledge and experience in end-to-end business processes, IT systems (SAP) and segregation of duties;
Being able to plan, execute, deliver on time, quickly identify critical areas, and prioritize work accordingly;
Strong analytical, problem solving and project management skills, hands-on, accurate and data savvy;
Business acumen and business partnering skills. Effective at dealing with people at all levels (interpersonal skills);
Willingness to travel both national and international for short term programs (e.g. up to two weeks);
Professional communication in English and Dutch, writing and verbal, and able to work within different cultures.
What we offer
Compensation & benefits

Your salary is based on the weighting of your job, your experience and your training. FrieslandCampina offers not only a competitive salary but also training and education on the job because it's important for our people to continue to grow. After all, your development is not only good for your career; our products also benefit from it. The mutual exchange of knowledge between colleagues is also evident on the work floor. It is, after all, the most effective way to learn.
Vacancy description
Your main accountabilities and responsibilities are:
Co-Manage the internal control compliance process within the Company thereby finding the right balance between control and costs. Member MT and IC Board;
Develop and maintain the global framework for enterprise risk and internal control framework within RFC to ensure compliance with law and regulations;
Transform the R&IC approach to pragmatic (consistent & clear) instructions and guidelines and effectively deploy and communicate it to all applicable organizations within the Company;
Organize and conduct strategic risk assessments with Executive Leadership Team (ELT) and support corporate/business risk owners in developing and monitoring risk response plans;
Advise and support BGs in developing risk management processes and organization;
Functionally lead the team of BG specialists to effectively conduct these risk assessments, develop their capabilities and coach them during the assessment and follow-up;
Report on the outcomes of risk assessments and the progress of actions to ELT, Executive Board and Audit Committee;
Coordinate the assessment and independent testing process within the Company;
Effectively manage a network of high-performing professionals who possess outstanding knowledge, experience, ethics, and integrity;
Manage R&IC improvement projects (e.g., risk identification/mitigation, harmonization/rationalization of controls, develop concept of continuous monitoring);
Develop and provide R&IC training programs and facilitate and enhance the exchange and implementation of best practices;
Effectively communicate to a wide variety of stakeholders (business groups, corporate center, IT, internal and external audit partners and consultants);
Maintain R&IC knowledge, through external (and internal) networks and publications and act as RFC/ERM representative in global internal or external platforms.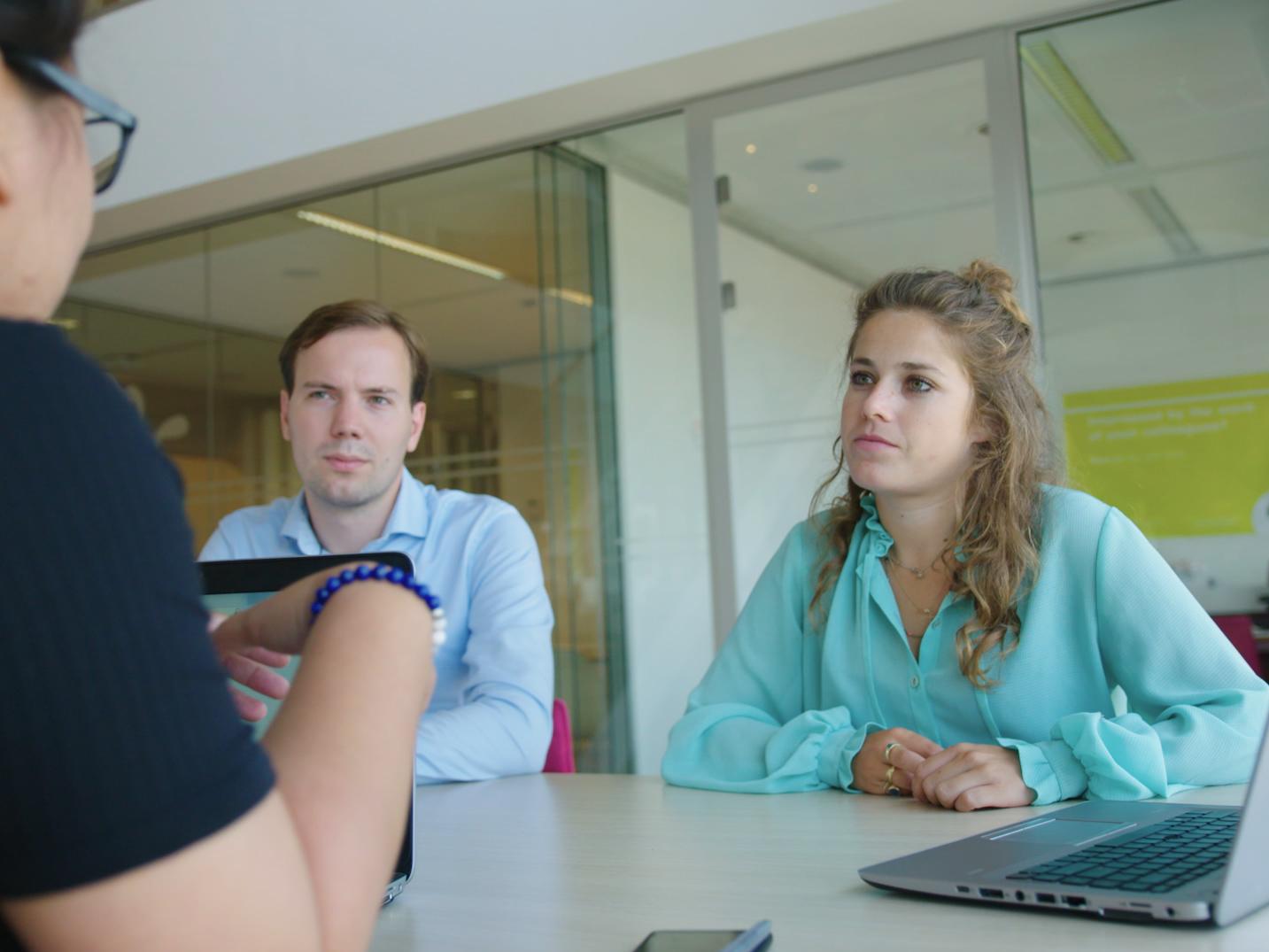 For thousands of people every day, we are more than just a dairy company. To our farmers, our employees, the communities we serve, the businesses we work with and the people to whom we bring happiness, FrieslandCampina means something more. For them it's not just about what we do, but who we are.
We value talented people from any background who want to contribute to something bigger than themselves. We encourage all our employees to make decisions that benefit our entire company. At FrieslandCampina we own our own career and act accordingly. We trust you to make a difference in your job and influence the bigger picture. Working at FrieslandCampina means you are contributing to a better world.
JOB-ID: 9161 | Senior Internal Control Specialist, Netherlands