Research Analyst - Life Sciences
For FrieslandCampina Research & Development we are looking for an enthusiastic research analyst who would like to join the FrieslandCampina Global Expert Team Nutrition. The Global Expert Team Nutrition focusses on substantiation of the impact of dairy and digestion on health. As part of this team you will be working in our life science laboratory on fermentations, digestions and data analyses. Are you the person who likes to make a difference with science-based in vitro analyses supporting the development of healthy ingredients and end-products? Would you like to work dedicated on the laboratory and collaborate with our life science researchers and scientist on substantiation of health benefits, then please react to this vacancy.
Research Analyst - Life Sciences
What we ask
Bachelor degree (HBO/HLO) in Life Sciences or related area
At least 2 years work experience in a (business) research environment as research analyst
Practical experience with fermentation and digestion models is preferred
Affinity with data science, lab automation and/or programming is considered an asset (e.g. Excel Visual Basics, R, Python)
Good communication skills, oral and written (good command of English language)
Team player with a hands-on attitude, with the following key competences: accurate, responsible, analytical, eagerness to understand, enthusiastic, dedicated, flexible, result-oriented, structured.
What we offer
At FrieslandCampina Corporate R&D, Research Expert Teams are delivering the technological foundations for the development of innovative products and processes within FrieslandCampina. As part of the Global Expert Team Nutrition you will be working in our R&D centre based in Wageningen the Netherlands. In the centre up-to date laboratories are available with state-of-the-art equipment. Within the Global Expert Team Nutrition, you will be part of a team of 6 enthusiastic and dedicated life science research analysts. You will be working in projects consisting of a mix of research analysts and researchers. Your focus will be on digestion and fermentation lab experiments and delivering results contributing to substantiation of health benefits. Skills on managing data and data analyses are highly appreciated.Your salary is based on the weighting of your job, your experience, and your training. FrieslandCampina does not however only compensate its employees with monetary rewards. We also consider it important for our people to continue to grow. After all, your development is not only good for your career; our products also benefit from it. That's why we invest in relevant training courses. The mutual exchange of knowledge between colleagues is also evident on the work floor. It is, after all, the most effective way to learn.
Vacancy description
You are part of the In Vitro Analyses Team of Expert Team Nutrition and work closely together with experts and scientists of this team. Besides your direct colleagues you also work together with disciplines across FrieslandCampina in need for fermentation and digestion support. As Research Analyst Life Sciences your tasks and responsibilities amongst others will be:
Joint responsibility for planning, designing, and preparation of experiments with digestion models and batch fermentation.
Delivering high quality results, interpreting results, documenting outcomes in experimental reports, and discussing these with the project leader/experts.
Managing data sets and performing (some) data analyses
Advising project managers, researchers, and colleagues based on your professional expertise.
Being responsible for good functioning of laboratory equipment and contributing to general laboratory tasks and lab safety.
Setting up methodologies and techniques in the area of expertise; giving input for new ways of working.
Keeping up with relevant developments in own area of expertise, exchanges knowledge with other professionals.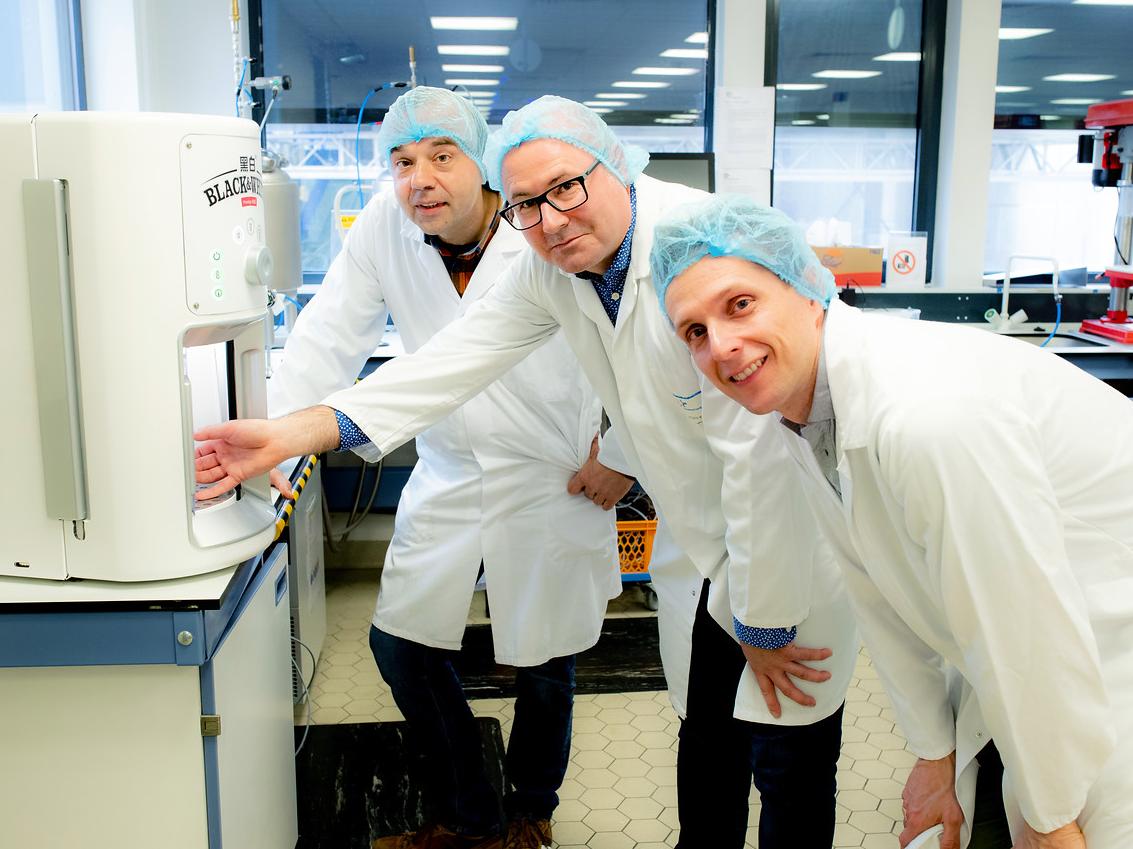 For thousands of people every day, we are more than just a dairy company. To our farmers, our employees, the communities we serve, the businesses we work with and the people to whom we bring happiness, FrieslandCampina means something more. For them it's not just about what we do, but who we are. We value talented people from any background who want to contribute to something bigger than themselves. We encourage our employees to make decisions that benefit our entire company. At FrieslandCampina we own our own career and act accordingly. We trust you to make a difference in your job and influence the bigger picture. Working at FrieslandCampina means you are contributing to a better world.
JOB-ID: 46921 | Research Analyst - Life Sciences, Netherlands