Regional Facility Service manager
Are you up for a challenge? Nowadays the use of the office is more than ever subject of discussions. Is it a place to work or a place to meet? Facility management has a major role in transforming the role of the office towards the Future Way of Working. At FrieslandCampina, our facility services at our Central Office in Amersfoort and our Innovation Center in Wageningen will be consolidated into one team and in parallel a new facility service provider has started in Q1 2021. In your role as Regional Facility Service manager (RFS manager) you will help to shape this new organization, support the implementation of the new service provider and further develop the Facility Management strategy. Our aim is to create an optimal work environment for your FrieslandCampina colleagues and their guests. With your in-depth knowledge and experience of Facility management, you translate FrieslandCampina's workplace needs into clear guidelines for the FM partner and manage their performances according to the set conditions. One of your key responsibilities is to build up and maintain a strong partnership with this service provider and internal stakeholders. You will contribute to implement the Our Way of Work (OWoW) at two unique locations of FrieslandCampina.
Regional Facility Service manager
What we ask
You have a strategic view on facility management and are able to set the right priorities without overlooking the details of an optimal work environment.
You know how to manage a large variety of stakeholders and make sure the new service provider performs according to agreed service levels.
You are customer focused and are able to act with speed and decisiveness to achieve the best results
You take responsibility for your work and are continuously looking for new opportunities to make a change
Academic work and thinking level (Master degree or equivalent)
More than 10 years' experience in Facility and Contract management
Knowledge of Facility & Contract Management principles o Knowledge of and/or affinity with R&D processes
Strategic and tactical thinker; able to translate FrieslandCampina strategy into a concrete Facility Management strategy for the offices in Amersfoort and Wageningen
Helicopter view: keep the overview and have an eye for the important details
Result driven: achieve goals, are innovative, and have a can-do attitude
Agile: able to adapt, act fast if needed and being stress resistant
Excellent communicator, verbal and in writing (Dutch and English)
Full time available
Living nearby Wageningen & Amersfoort
What we offer
We offer you a great opportunity to lead the change of our facility management organization and contribute to the implementation of the Out Way of Work (OWoW) at two important locations of FrielslandCampina.
The dynamic environment gives you a platform to use your facility management expertise and strong management skills to make this change successful.
You will manage a new team at two unique locations of FrieslandCampina.
Vacancy description
As a result of the implementation of a new Integrated Facility Management model, the Regional Facility Services Manager (RFS Manager) is newly created role. The RFS Manager is responsible for the facilities and related services, and therefore for the wellbeing of all FrieslandCampina colleagues and their visitors, at the Central Office in Amersfoort and the Innovation Center in Wageningen. The main objective of the RFS Manager is maintaining and further developing an optimal, inspirational and safe working environment, compliant to the values of FrieslandCampina, principles of the Future Way of Work, financial conditions and Dutch "ARBO" law. The RFS Manager has a key role in implementing the Integrated Facility Management model. The RFS Manager reports directly to the Director Real Estate. An indirect reporting line is to Site Manager in Wageningen. Furthermore, you will work closely with colleagues of HR, IT and Finance. The RFS Manager will spend his/her time (on site) equally between IC and CO.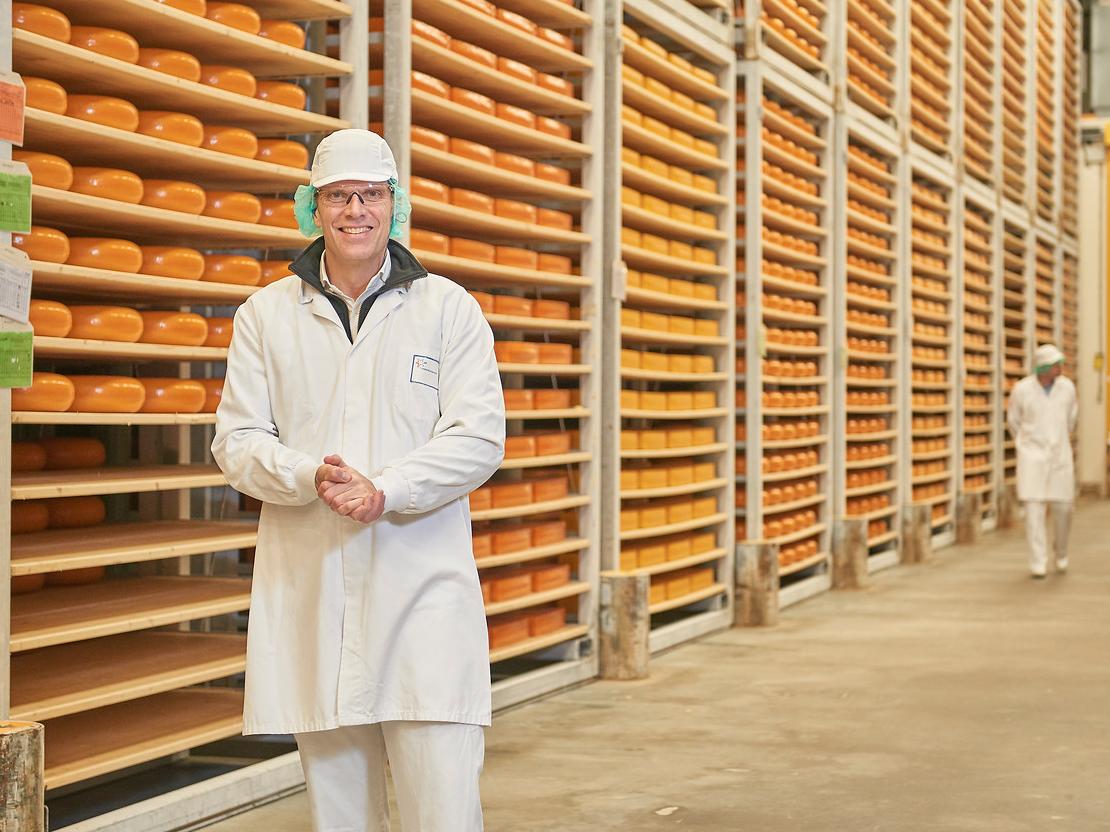 You will be part of the Corporate Real Estate team. The main responsibilities of the team are managing the global Real Estate portfolio, Facility management of locations Amersfoort, Wolvega and Wageningen and manageing the Global Travel program. The team consist of a Real Estate portfolio manager, a workspace manager, a facility manager in Wolvega and two Safety, Health & Environment experts.
JOB-ID: 44082 | Regional Facility Service manager, Netherlands