R&D Product Developer
Ben je geïnteresseerd in room emulsies? Heb je ervaring in productontwikkeling? Wil jij deel uitmaken van een gedreven professioneel team met een echte klantgerichte mindset? Dan ben jij misschien de persoon die wij zoeken!

Ons R&D Room team is op zoek naar een geavanceerde productontwikkelaar met ervaring in de voedingssector of een verwante sector. We hebben jou nodig om onze positie als organisatie te versterken en onze geambieerde groei ambitie te verwezenlijken binnen het R&D cream-Team.

Door deel uit te maken van ons team, zal je de mogelijkheid krijgen om betrokken te worden in het volledige proces de ontwikkeling van nieuwe melk producten en alternatieven van melkproducten, gaande van (co)creatie en initiatie tot implementatie. Het productgamma is romen, desserts, vullingen, (ice)shakes, sauzen en room in spuitbusvorm voor de Europese en Aziatische markt.
Als productontwikkelaar bewaak je voortdurend de technische haalbaarheid, planning en kosten en adviseer en ondersteun je interne en externe partijen over productonderwerpen. Daarnaast werk je in een multidisciplinair team en heb je regelmatig contacten met Marketing, Sales, Supply Chain, Procurement, leveranciers en R&D Expert Teams in Wageningen. Ten slotte wordt er in de functie een zekere flexibiliteit gevraagd richting verplaatsingen naar Wageningen (1 à 2 dagen per week).

What we ask
Masterdiploma, bij voorkeur in een relevant gebied, zoals levensmiddelentechnologie/ bio-ingenieurswetenschappen
Minstens 3 jaar professionele werkervaring in innovatieve projecten binnen een projectteam, in een industriële setting
Je bent een zelfstandig, proactief en gestructureerd persoon
Je bent klantgericht en bent in staat snel een daadkrachtig te handelen om resultaten te behalen
Je bezit affiniteit met het leiden van nieuwe productontwikkelingen
Je bent een echte teamplayer met goede communicatievaardigheden in diverse en multiculturele settings
Je bent digitaal sterk en toont interesse voor digitaliseringsprocessen
Je bent bereid je te verplaatsen naar Wageningen voor 1 à 2 dagen per week

What we offer
We bieden een marktconform loon aangevuld met extralegale voordelen, zoals maaltijdcheques, ecocheques, hospitalisatieverzekering, groepsverzekering, sport- en cultuurcheques,…
Je hebt de mogelijkheid om te kiezen voor een bedrijfswagen, mits loon sacrifice
Je werkt in een 40-urenweek en hebt dus recht op 12 ADV-dagen
Je komt terecht in een bedrijf dat sterk inzet op persoonlijke ontwikkeling en groei
Een sterk ontwikkelt team die graag kennis met je deelt om het team naar een hoger niveau te brengen

Vacancy description
Je bent verantwoordelijk voor:
Technische input te leveren voor het productconcept en de -opdracht in nauwe samenwerking met het marketing team
Het leiden van projecten (als project manager) voor technische of productinnovaties/ - optimalisaties
Het ontwikkelen van product prototypes op pilot grootte, in overeenkomst met de voedings-, sensorische, productie-, kwaliteits- en wettelijke vereisten
De schaalvergroting van nieuwe recepten en processen voor de toepassing in productie
Het samen screenen, selecteren en informeren van leveranciers, samen met het procurement team
Het uitvoeren van productontwikkelings- en optimalisatieprojecten (korte termijn) zoals het afhandelen van klantverzoeken
Het voorzien van technische productspecificaties
Het proactief geven van advies over de implementatie van productoptimalisaties
Het adviseren van productie met betrekking tot probleemoplossing en kwaliteitskwesties
Het deelnemen aan de ontwikkeling van technologieën, die de ontwikkeling van nieuwe of een verbetering van de huidige producten mogelijk kunnen maken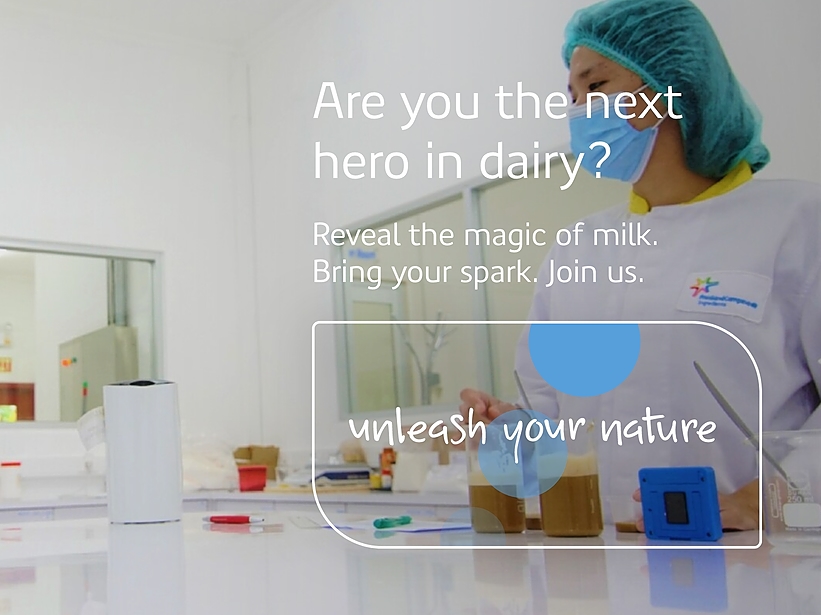 FrieslandCampina Professional is een business binnen de FrieslandCampina Food and Beverages business group die een sterke succesvolle commerciële en innovatieve positie heeft opgebouwd in de afgelopen decennia. FrieslandCampina Professional is wereldwijd marktleider in melk- en plantaardige ingrediënten en oplossingen, gericht op professionele klanten zoals bakkerijen, fastfood- en koffieketens, hotels, restaurants, cateringbedrijven en industriële voedingsmiddelen- en drankenbedrijven.

In nauwe samenwerking met klanten en door het uitwisselen van diepgaande kennis over markten, ingrediënten en oplossingen helpt FrieslandCampina Professional klanten om in hun markten te winnen. FrieslandCampina Professional is een wereldwijd bedrijf met sales kantoren, gespecialiseerde product- en applicatieontwikkeling voor ingrediënten en productiefaciliteiten over de hele wereld.

In deze functie maak je deel uit van een professioneel team van ongeveer 75 R&D collega's in het FrieslandCampina Professional segment. Het Cream Team bestaat uit ongeveer 24 mensen en ontwikkelt vloeibare oplossingen voor alle 3 Professional kanalen. Van room en veganistische proposities tot desserts zoals ijs en shakes.

JOB-ID: 48862 | R&D Product Developer, Belgium