QA Specialist Supply Chain & Sourcing
Do you have a good understanding of assuring QA Compliance to Infant Food Standards? Are you internationally mobile and prepared to travel frequently (30% of your time) to 'get the job done'? Does your personality also fit the following competences; analytical, structured, team player, sensitive to organizational and cultural dynamics, self-starter, innovative, result driven, proactive, flexible and excellent Dutch and English language skills (verbally and in writing). Right now, we are looking for a result oriented and pragmatic QA Specialist Supply Chain & Sourcing.
QA Specialist Supply Chain & Sourcing
What we ask
Academic or higher education in Food Technology, Chemical Technology or similar
Extensive experience in international auditing
Knowledge of Quality Management Systems
Affinity with Infant Nutrition and or Pharma
Excellent communication skills in Dutch and English
Result oriented / pragmatic
Good analytical skills
Team player
Organisational awareness
What we offer
Unique company culture of Dutch heritage and international presence
We offer great work life balance, and competitive salary & benefits package so you can enjoy it
Competitive pension scheme, holiday allowance of 8%, end year allowance 3%, bonus scheme, flexible working hours and the ability to work from home.
Diverse training and mentoring programs to help you grow on your own professional journey
Exceptional support of cross disciplinary movement within the company to broaden your knowledge and growth paths
A friendly and informal working environment, yet professional team members as sparring partners
Autonomy and trust to create longer term impact that helps bring better nutrition to the world

Vacancy description
External manufacturers and suppliers of raw materials (incl. packaging materials) and logistic services are supplying to our Business Group Ingredients products from all over the world.  As QA Specialist Supply Chain and Sourcing with focus on supplier management you have a supporting role in continuous improvement of and support in our own supply chain. Next to this, you will play a key role the quality and food safety approval of suppliers of raw materials, packaging and logistic services external manufacturer to assure compliance.
 
General
QA role responsible for QA compliance of final infant food, infant food, food and feed raw materials, packaging materials and service providers with the focus on manufacturers of infant food raw materials and primary packaging materials.
Support the supply chain to develop and implement improvements
Support the supply chain with issue management and root cause analyses.
Team member of the QA Supply Chain team, reporting to the QA Supply Chain Manager within the Business Group Ingredients.
Guiding Business Group Ingredients suppliers to comply to FrieslandCampina quality standards in new product and process developments.
1/3 in the office, 1/3 in the home office, 1/3 travelling
Responsibilities
Perform supplier qualification audits (including reporting) for raw material and packaging suppliers for infant food, food and feed.
Monitoring and follow-up of audit results to assure compliance to FrieslandCampina infant food and food quality standards (closed out of non-conformities identified).
Review & approval of FCI raw material specifications, considering supplier capabilities, FCI location requirements and legal requirements
Project member of projects for selection and implementation of new raw materials and packaging suppliers.
Perform risk assessments, support FrieslandCampina R&D in clearance of new NPD concepts.
Support the supply chain with Issue management related to raw material and packaging suppliers and service providers.
Supporting and consulting role on QA topics, including change control.
Project member of projects related to supplier quality management.
Review, approval and maintenance of relevant supplier information.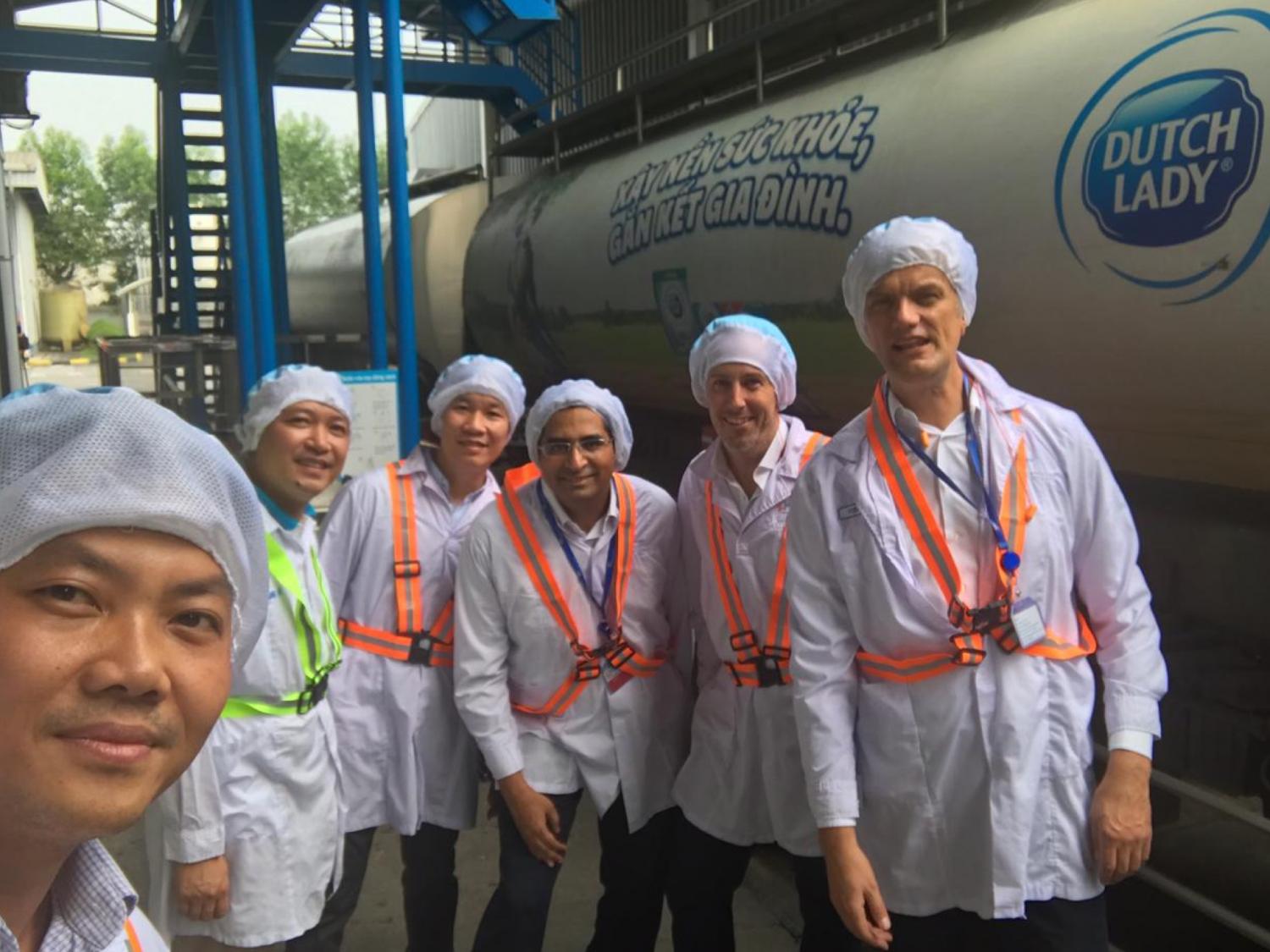 The Business Group FCI is focusing on producing and selling premium quality ingredients for infant, medical and performance nutrition for its global customer base.
The mission of the group is to be the trusted conscience that leads & supports in quality, food safety & compliance. QA brings quality awareness in the heart & mind of our people and contribute to Supply Chain performance and 100% Customer Satisfaction.
Quality Assurance is represented in a Central team, at Manufacturing plants and in the Sales organization (RSO).
JOB-ID: 46541 | QA Specialist Supply Chain & Sourcing, Netherlands