QA Sales Specialist
Als QA Sales Specialist ben je de productexpert en hiermee de link naar de fabrieken, maar ook eerste QA aanspreekpunt voor jouw accounts. Daarnaast speel je een belangrijke rol binnen jouw segment Adult Nutrition/Medical performance/Food&Beverages en binnen het QA Sales specialisten team voor projecten, productontwikkeling en verbetering van de klanttevredenheid.
What we ask
Minimaal HBO werk en denkniveau
Aantoonbare QA-ervaring met de genoemde verantwoordelijkheden in vergelijkbare markten
Ervaring met klantencontact en audits
Uitstekende Nederlandse en Engelse communicatieve vaardigheden (in woord en geschrift)
What we offer
Je salaris wordt gebaseerd op:
De zwaarte van de functie, je ervaring en opleiding;
Maar FrieslandCampina beloont niet alleen in geld;
We vinden het belangrijk dat je blijft groeien;
Want die ontwikkeling komt zowel onze producten als jouw carrière ten goede;
Daarom investeren we in relevante opleidingen en trainingen binnen jouw vakgebied;
Ook op de werkvloer merk je dat de nadruk ligt op het uitwisselen van kennis tussen collega's onderling;
Zo leer je tenslotte het meest.
Vacancy description
Jij bent je bewust van de doelgroepen waaraan we leveren en de verantwoordelijkheid naar onze leden melkveehouders. Je houdt van zelfstandigheid en eigen verantwoordelijkheid, maar aan de andere kant ook van dynamiek en dat je dag compleet anders kan verlopen dan je van te voren had gepland. Je bent gericht op service, het team en samenwerking met andere afdelingen, maar ook op het bij elkaar brengen van verschillende partijen. Samen zijn wij de link tussen fabrieken, klanten en QA.
Concreet ben je o.a. verantwoordelijk voor:
Eerste aanspreekpunt voor QA gerelateerde onderwerpen voor klanten
Behandelen van klantenvragen en klantenspecificaties
Ondersteuning van projecten op gebied van productontwikkeling en procesverbetering
Medeorganisatie en ondersteuning van klantenaudits inclusief opvolging
De verdere ontwikkeling van standaard antwoorden op veel voorkomende QA-vragen van onze klanten
Hoe ziet je dag eruit?
Je werkt met klanten en collega's van over de hele wereld. Waar jij je dag begint, begint de ene kant van de wereld aan de avond en moet de andere kant nog wakker worden. Je bent benieuwd of er iets in de nacht heeft afgespeeld bij jouw klanten of in de fabrieken. Dit doe je door middel van een informatie database waarin je kijkt of er taken open staan, maar ook check je je mailbox of er dringende mails zijn binnengekomen. Hierna sluit je aan bij het segmentoverleg waarbij de QA Sales segmentmanager aangeeft dat er een product ontwikkeld wordt die Sales ook wil aanbieden aan jouw klant. Jullie bespreken het product en afgesproken wordt dat jij zal aansluiten bij de kick-off en bij het overleg met jouw klant. Dit kan een call zijn, maar ook een klantenbezoek. Hierna nog twee overleggen waaronder een change control board waarin de aanpassingen van recepturen worden besproken en tot slot het specialisten team overleg. Tijdens dit overleg worden de werkzaamheden besproken, de lopende projecten voor procesverbeteringen en prioriteiten afgestemd. Na de overleggen ga je de vragen beantwoorden van de klanten, specificaties evalueren en beoordelen en inlezen over de plannen voor het nieuwe product. Tussendoor ontvang je telefoontjes met korte vragen. Tot slot check je je agenda voor de volgende dag; je zal die dag gaan werken bij een fabriek om een klantenaudit voor te bereiden op locatie. Tijd om af te sluiten waarbij je tevreden terugkijkt op jouw bijdrage aan kwaliteitshoogwaardige producten en klanttevredenheid.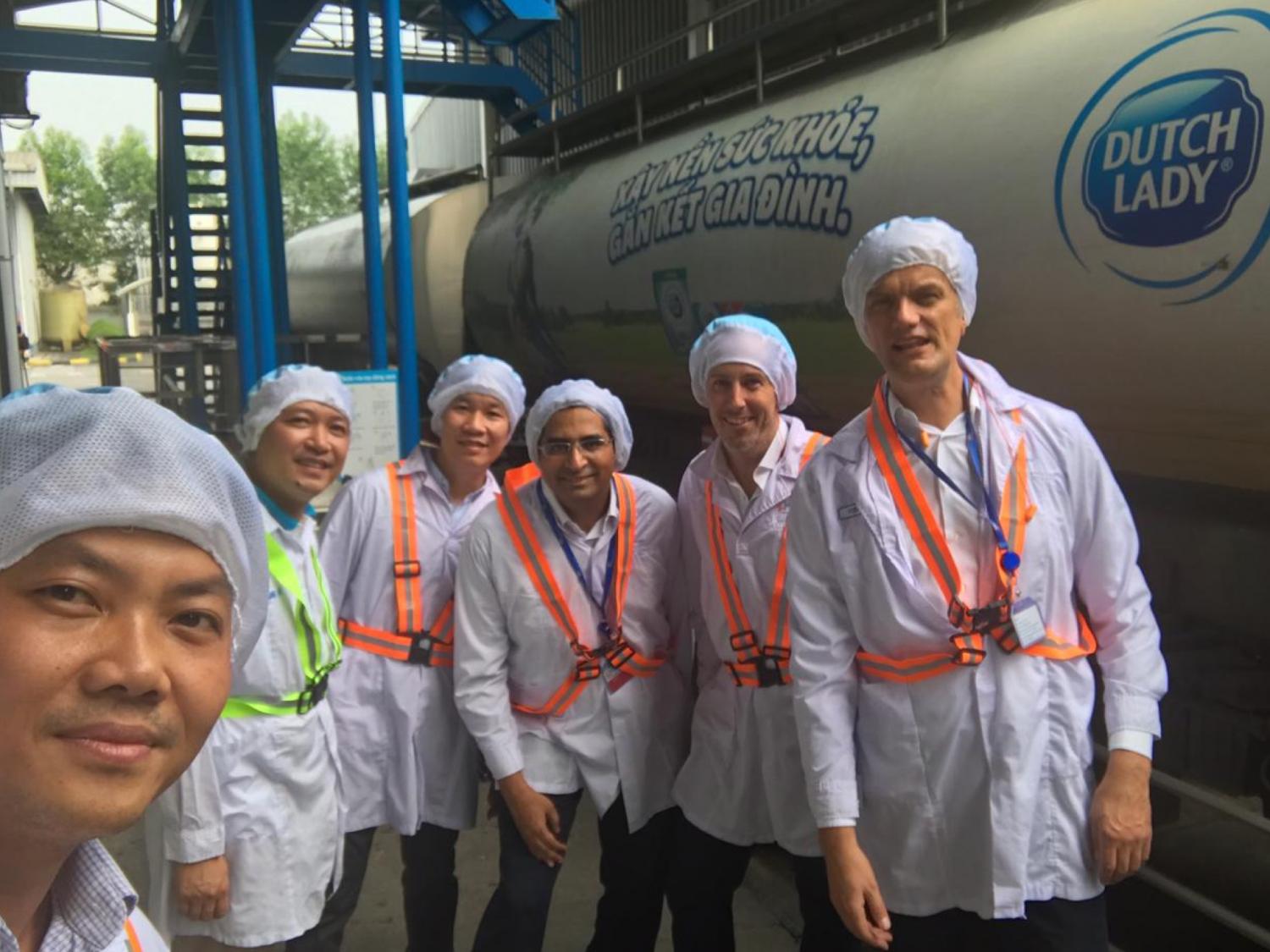 JOB-ID: 5401 | QA Sales Specialist, Netherlands