Project Controller
Do you like a dynamic financial role, where you work together with a lot of different disciplines at various locations? Are you a good communicator, can you build the bridge between finance and operations and are you excited about driving improvements? Then this might just be the role for you.
What we ask
In order to be successful in this position, we expect you to have the following qualifications:
• Constructive challenger
• Cost aware and result driven
• Strong communication skills
• Fluent Dutch and English is a requirement, both verbally and in writing
• Pragmatic, seeking implementable solutions and driving for speed
• Excited about developing/improving PowerBI reports
What we offer
• Unique company culture of Dutch heritage and international presence
• We offer great work life balance, and competitive salary & benefits package so you can enjoy it
• Workweek of 38 hours, competitive pension scheme, holiday allowance of 8%, end year allowance 3%, bonus scheme, flexible working hours.
• Diverse training and mentoring programs to help you grow on your own professional journey
• Exceptional support of cross disciplinary movement within the company to broaden your knowledge and growth paths
• A friendly and informal working environment, yet professional team members as sparring partners
• Autonomy and trust to create longer term impact that helps bring better nutrition to the world
Vacancy description
As a Project Controller you are part of the finance team of Ingredients Technical Solutions organization (ITS). ITS is the project organization of FrieslandCampina Ingredients (FCI), executing high quality CAPEX projects in a standardized way.
In this challenging role you will be the Project Controller of the CAPEX projects in your portfolio (2-3 supply chain locations) as member of the project teams. You work closely together with a.o. plant controllers, project managers, engineers but also colleagues in R&D, accounting, procurement and innovation. The CAPEX projects vary from standard replacement projects of EUR 1-3mln to key strategic growth projects of >50 mln. In addition, you contribute to the ITS organization by making the processes more efficient, create data insights via PowerBI and provide support to the project teams.
It is an exciting role, as you will work on the intersection of finance, project management and supply chain. This gives you the opportunity to develop your knowledge of project controlling and develop project management and stakeholder management skills.
Your main tasks & responsibilities are the following:
Project controlling
• Support the project teams in managing projects within budget, cash-planning, KPI reporting and project forecasting, for large/strategic projects within FCI portfolio
• Responsible for setting up proper project reporting tools/reports and processes, especially including sustainability indicators for decision-making
• Support the project team in managing (financial) project risks adequately
• Seek alignment with different Corporate- and service providing departments (e.g. Corporate Supply Chain, Procurement) and comply with Royal FrieslandCampina standards
Finance business partner
• Support in the creation of business cases and Investment Authorization Requests for (future) FCI projects
• Report and analyze results for our capex spend on projects. These include amongst others variance/trend analysis; actual performance reporting and cost tracking according contractual agreements
• Support stakeholders with clear business insights, both ad-hoc responding to questions and pro-actively sharing of insights
• Support ITS and FCI Supply Chain management in managing portfolio risks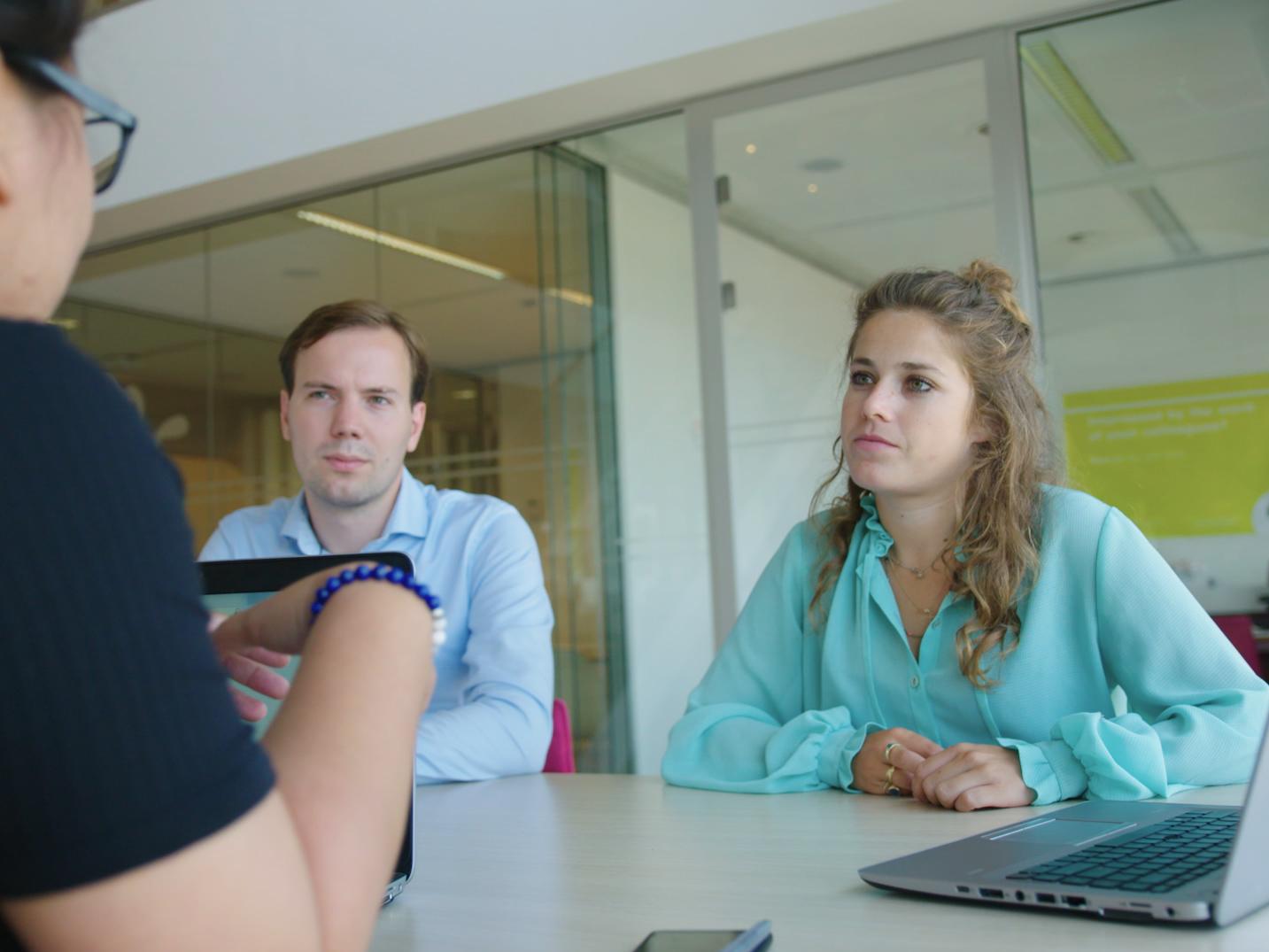 For thousands of people every day, we are more than just a dairy company. To our farmers, our employees, the communities we serve, the businesses we work with and the people to whom we bring happiness, FrieslandCampina means something more. For them it's not just about what we do, but who we are.
We value talented people from any background who want to contribute to something bigger than themselves. We encourage all of our employees to make decisions that benefit our entire company. At FrieslandCampina we own our own career and act accordingly. We trust you to make a difference in your job and influence the bigger picture. Working at FrieslandCampina means you are contributing to a better world.
The ITS finance team consist of two controlling projects analysts and one project management analyst. You report into the finance manager of ITS. Together with your team you will divide the projects, based on each others preferences. For example you could either work on multiple smaller projects at the same time or 2 or 3 bigger projects.
JOB-ID: 49535 | Project Controller, Netherlands