Product development nutritional lipids
Within FrieslandCampina Ingredients Nutritional Lipids, we encapsulate oils into nutritional lipids which are predominantly used in infant formula. However, we see potential to apply these nutritional lipids in other products as well (child nutrition, medical nutrition etc.). Many of these nutritional lipids contain high levels of long chain poly unsaturated fatty acids (LC-PUFA's). These lipids are therefore prone to oxidation, causing i.e. sensory defects. In this internship, you will work on the application of these sensitive nutritional lipids in products like child nutrition and/or medical nutrition. As a part of the assignment, analytical methods to characterize oxidation and stability of the encapsulated products will be used, and linked to the sensory performance of the nutritional lipids and the products they are applied in. The aim is to generate more knowledge on the possibilities and limitations of using nutritional lipids in final products.
Product development nutritional lipids
What we ask
To be successful in this position, you:
• Are currently in the final year of a Bachelor degree program in the field of Food technology or equivalent.
• Have affinity with laboratory work on making product applications, and analytical methods to characterize these applications.
• Are able to plan and execute experiments independently.
• Are fluent in the English language.
• Are currently a student with EU nationality or enrolled at a Dutch educational institute.
• Are available full time for a period of at least 5 months.

What we offer
We offer an interesting and challenging internship position, with the opportunity to bring in own ideas, and with the opportunity to develop yourself. You can count on sufficient professional supervision and a reasonable internship allowance.
Vacancy description
We offer a vacancy for a period of at least 5 months, proposed starting period March-April 2023 (open for discussion). The aim of this internship is to get insights in the opportunities and limitations of applying encapsulated LC-PUFA oils in products like child and/or medical nutrition. Important parts of this internship will be:
• Literature review on oxidation markers of LC-PUFA oils and their formation and stability during processing and shelf life.
• Co-develop, plan, set-up, and execute experiments in the lab
• Work on the development of product applications including encapsulated LC-PUFA oils.
• Work with analytical methods to characterize oxidation in encapsulated LC-PUFA oils and final application products.
• Optional: be involved in correlating analytical and sensorial results.
• Interpret results and present these to relevant stakeholders
• Write a report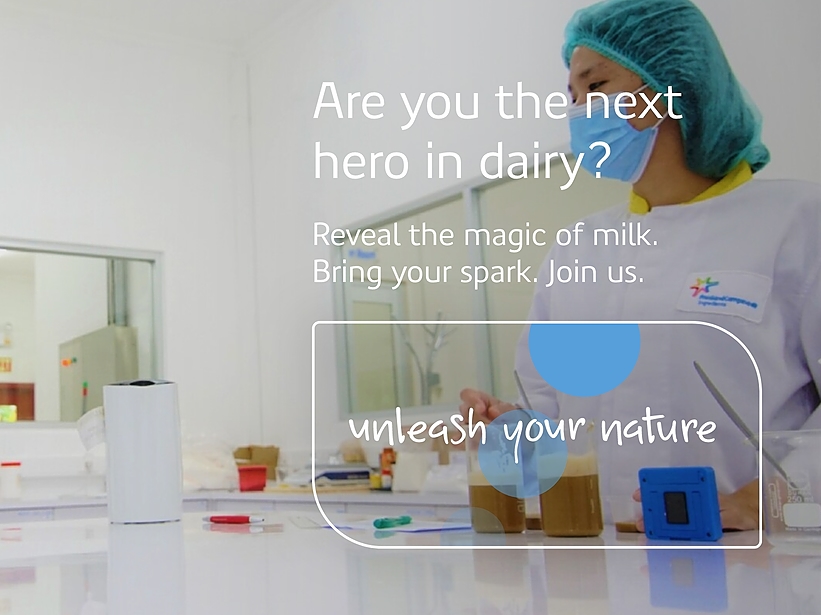 This internship will take place within FrieslandCampina Ingredient, in the R&D segment Early Life Nutrition and Cell Nutrition. Within this R&D segment, the cluster Nutritional Lipids focusses on bringing value from encapsulated lipids, a specialty product in which we have a long history.
The internship will take place at the FrieslandCampina Innovation Center in Wageningen, the Netherlands, where a large part of the team is located and where we have laboratory and pilot plant facilities.

JOB-ID: 48524 | Product development nutritional lipids, Netherlands