Process Engineer R&D Energy Transition
Are you the (food) process engineer that gets excited about the energy transition within dairy processing to help with our purpose in nourishing a better planet? Please join our Process Technology team at our Innovation Centre in Wageningen to make an impact on our energy agenda for the future.
Process Engineer R&D Energy Transition
What we ask
Minimum MSc degree in Process Engineering or Chemical Engineering.
At least 2 years' experience in process engineering or process development linked to the field of energy engineering. A Ph.D. or PDEng degree is also considered as work experience.
Excellent knowledge in heat transfer processes.
Good knowledge in the field of heat pumps, evaporation, and drying.
Entrepreneurial and open attitude.
Accurate and conceptual thinker
A team player with a talent for keeping things in perspective
Key competences: results oriented, decisiveness and organizational sensitivity (speaking Dutch is helpful in that).
What we offer
Unique company culture of Dutch heritage and international presence
We offer great work life balance, and competitive salary & benefits package so you can enjoy it
Workweek of 38 hours, competitive pension scheme, holiday allowance of 8%, end year allowance 3%, bonus scheme, flexible working hours and the ability to work from home.
Diverse training and mentoring programs to help you grow on your own professional journey
Exceptional support of cross disciplinary movement within the company to broaden your knowledge and growth paths
A friendly and informal working environment, yet professional team members as sparring partners
Autonomy and trust to create longer term impact that helps bring better nutrition to the world
Vacancy description
As a Process Engineer R&D Energy transition your duties and responsibilities amongst others will be:
Supporting the energy transition agenda in the dairy industry from the R&D point of view:

Propose innovative process improvements or completely new processes to improve the Energy Efficiency Index of our processes, including heat integration concepts.
Determining opportunities for energy savings within the Supply Chain of FrieslandCampina.
Evaluating new technologies in energy systems that will reduce the carbon footprint.

Modelling potential energy saving opportunities

Collecting and processing data for energy balancing
Preparing for standardization of the implementation trajectory.

Typical technologies you will be working with are, heat pumps, heat exchangers, thermal energy storage, preservation technologies, evaporation technologies and spray drying.
Analyzing and interpreting the results and provide well-written reports and design documents.
Presenting and defending the findings to relevant stakeholders or peers.
Work together in a team to represent the energy agenda.
Open and strong interaction with relevant experts within R&D and other Technology departments.
Willingness to travel (inter)national to production sites, suppliers and partners.
You work closely together with the following departments: Supply Chain, Process Technology, QA / QC, Performance Excellence (responsible for Technology implementation), Product development teams, and Research departments. You will report to the Cluster Manager Evaporation, Drying and Powder Handling and you are part of the Global Process Technology team which consists of approximately 60 colleagues.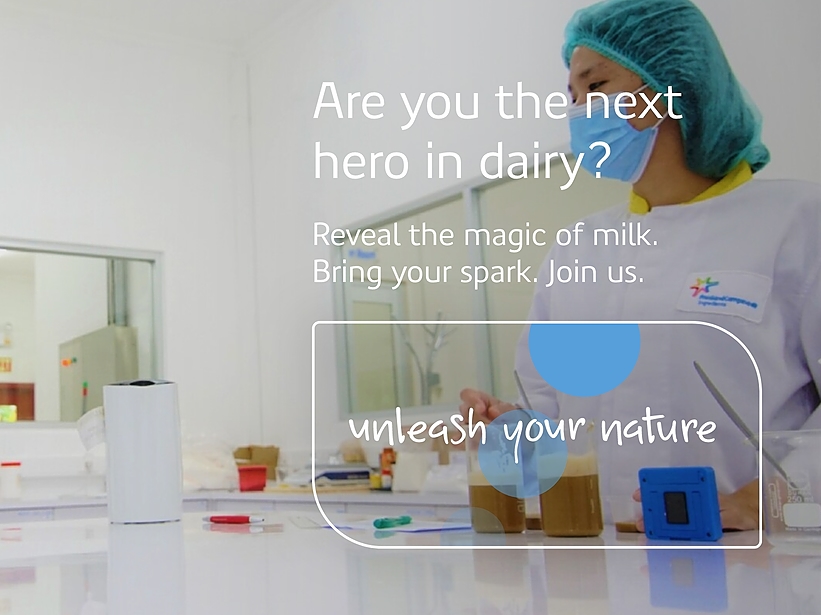 Innovation Centre Wageningen
Want to work with colleagues from 32 nationalities in R&D who work together intensively in an inspiring environment? Then here is your opportunity. Our Innovation Centre in Wageningen consists of four parts: a large pilot plant with cooling and storage warehouses and three buildings in which the offices and the strictly hygienic laboratories are housed. Pedestrian bridges and atriums connect the different parts with each other. The centre also includes an experience centre, an innovation kitchen and a test bakery. Here, Consumers, Customers and Employees of FrieslandCampina from all over the world can experience our tasty products. In order to accelerate and strengthen our innovation process, we also work together with innovation partners such as Wageningen University & Research Centre, other knowledge institutes, our member dairy farmers, customers and suppliers in the Innovation Centre.
About our team and office:
A multidisciplinary team — highly skilled, focused on making our best work together

A friendly environment — with wonderful cafeteria, free milk, cheese and Lattiz coffee

Sustainability - BREEAM certified sustainable building & and in view of the rise of electric means of transport, there are charging points for electric cars, scooters and / or bicycles.
About your work-life balance:
The option to work from home — we learned to master Hybrid working

Travel reimbursement — if you don't live around the corner
Learn more about our innovation center here:
https://www.frieslandcampina.com/nl/innovatie/rd-en-innovation-centres/
JOB-ID: 49516 | Process Engineer R&D Energy Transition, Netherlands