Proces Technoloog
Ontdek dan de dynamische wereld van FrieslandCampina en kom ons team in Lochem versterken!
What we ask
Afgeronde HBO/WO opleiding in de richting Procestechnologie;
Maximaal 3 jaar werkervaring in een vergelijkbare omgeving;
Kennis en ervaring op het gebied van filtratie / membranen;
Ervaring op het gebied van infrastructuur en utilities in de procesindustrie;
Ervaring op het gebied van kwaliteitssystemen;
Aantoonbare ervaring met troubleshooting/ gericht verbeterprocessen in een productie omgeving;
Een teamspeler met de volgende eigenschappen: resultaatgericht, procesmatig denken, plannen en organiseren, overtuigingskracht, besluitvaardig en analytisch.
What we offer
Je salaris wordt gebaseerd op de zwaarte van de functie, je ervaring en opleiding.

Maar FrieslandCampina beloont niet alleen in geld. We vinden het belangrijk dat je blijft groeien.

Want die ontwikkeling komt zowel onze producten als jouw carrière ten goede.

Daarom investeren we in relevante opleidingen en trainingen binnen jouw vakgebied.

Ook op de werkvloer merk je dat de nadruk ligt op het uitwisselen van kennis tussen collega's onderling.

Zo leer je tenslotte het meest!
Vacancy description
Als procestechnoloog weet jij de balans te vinden tussen het stroomlijnen van de dagelijkse operatie en het leveren van structurele optimalisatie van de productieprocessen van onze filtratiefabriek; Milk Prism. Als procestechnoloog ben je om die reden bij verschillende projecten betrokken: procesoptimalisaties, new product development en lokale investeringsprojecten.
Bij investeringsprojecten ben je verantwoordelijk voor de technologische ondersteuning en bijvoorbeeld het schrijven van procesomschrijvingen bij opstart en validatie. Bij new product development projecten heb je een rol in de technologische begeleiding van proef- en validatieproducties bij wijzigingen in product of proces en werk je veel samen met de afdeling Development en Processing. Je geeft leiding aan of neemt intensief deel aan continuous improvement projecten. Het kunnen overtuigen en meenemen van jouw omgeving in de continuous improvement strategie spreekt je dan ook erg aan. Verder houd je je bezig met trouble shooting, waarbij je ervoor zorgt dat de grondoorzaak van de verstoring weggenomen wordt bij bijvoorbeeld procesafwijkingen, optimalisatie en modificatie van de productielijnen (bv. Indampen en drogen). Door de data en processen te analyseren en te kijken naar trends kom je tot verbeteringen. Hierbij is de nadruk op kwaliteit doorslaggevend. Je werkt nauw samen met de collega's van productie, R&D en externe partijen en klanten.
Requirements and Compensation Benefits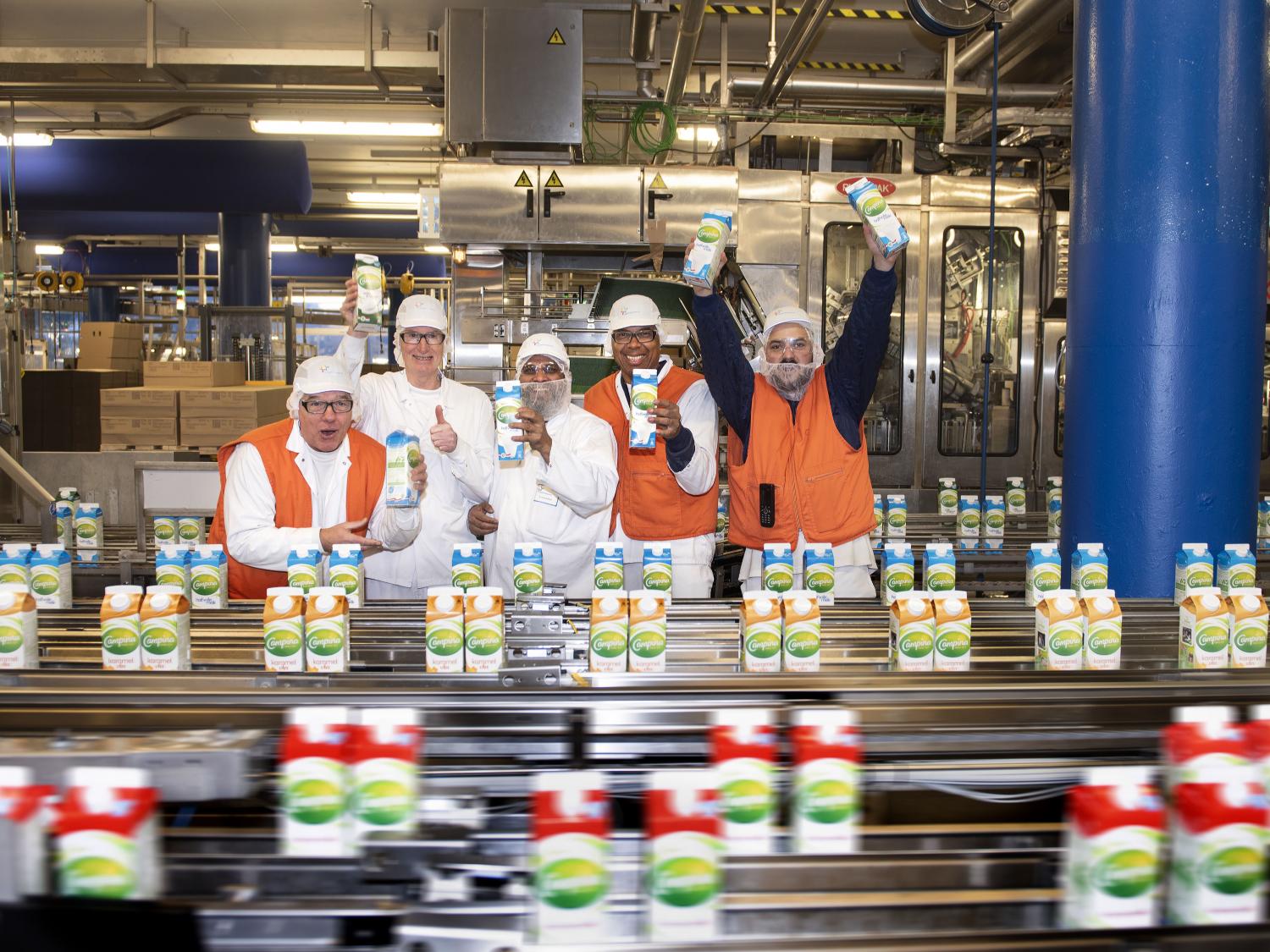 FrieslandCampina Butter & Milkpowder in Lochem verwerkt 10% van alle melk en 55% van alle room van FrieslandCampina. Daarmee is Lochem is één van de grotere melk verwerkende locaties in Nederland. De medewerkers verwerken de room en melk in verschillende boter, boterproducten, melkpoeder en gespecialiseerde melkeiwitten. In totaal maken de 190 medewerkers in Lochem zo'n 100 verschillende eindproducten die wereldwijd hun afname vinden.
JOB-ID: 4481 | Proces Technoloog, Netherlands