Plan & Deliver Controller
The Consumer Dairy Supply Chain produces branded and private label products in the Netherlands, Belgium and Germany. The Plan and deliver controller works with our operations teams covering over 6 countries and is the primary point of contact for multiple internal Operating Companies.
The Plan & Deliver Controller manages the planning and control cycle of internal logistics cross-charging, third party warehousing costs (across multiple locations in Europe) and RTI costs. They manage Inventory reporting for the centralised Supply Chain and associated accounting valuations. They also own the relevant local internal control framework implementation for scope.The Plan and Deliver Controller influences the behavior of Plan and Deliver organization (Customer Supply Chains) through data driven insights, proposals and agreements on corrective actions. You support logistics teams to increase quality of business decisions.They also ensure best in class Finance Essentials with standardized processes ("license to operate"). Whilst, driving harmonization in the centralised structure (Netherlands, Belgium & Germany) to align processes, ways of working and reporting to support 'living the model' and consolidation of results.
Plan & Deliver Controller
What we ask
You are results orientated, have an Owners Mindset and drive change with a 'can do' attitude. You take responsibility for your work and are continuously looking for new opportunities to improve and streamline
You have strong communication skills, can succinctly complex topics back up by strong analytics
You have detailed knowledge of SAP / BW, a working knowledge of HFM / Hyperion and are fully proficient in Excel and Powerpoint
You have a Bachelor / Master level financial education
You have 3-5 years' experience in Logistics Finance and managing an Internal Control Framework (knowledge of IFRS or FMCG industry a bonus)
What we offer
Working within a small team primarily located in Amersfoort (subject to COVID protocals)
Opportunities to develop and learn from other roles within the team as well as engaging in change management projects and Global P&D initiatives
Vacancy description
You will be:
A Business Partner to Customer Supply Chain teams and BG Excellence
A critical cost information and analysis provider to internal Operating Company Commercial Controllers
A collaborator with other internal Finance and Business teams for change management and continuous improvement (e.g. IT, Tax, FSSC, SC Finance, BG Finance)
Your primary responsibilities:
Develop/Co-create the year Strategy/Forecast/Budget for PSD Recoveries, Logistic Tariff Management, LSP warehouse network and RTIs including year-on-year bridging analysis.
Ensure the integrity of financial management information, in order to give direction to the financial management of the company.
Drive insights and actions with Customer Supply Chain teams, Plan & Deliver Controller and Director P&D regarding D&S costs.
Finance Essentials: Ensure preparation and monitoring of the budget, forecasts and/ actuals within Plan & Deliver, as well as ensuring the analysis of and advice relating to any gaps between budget and realization.
Internal Control: Secure an adequate functioning of the internal control framework within Plan & Deliver department.
You will also:Develop business cases (e.g. network design)Support Cost to Serve / Rout to Market modelling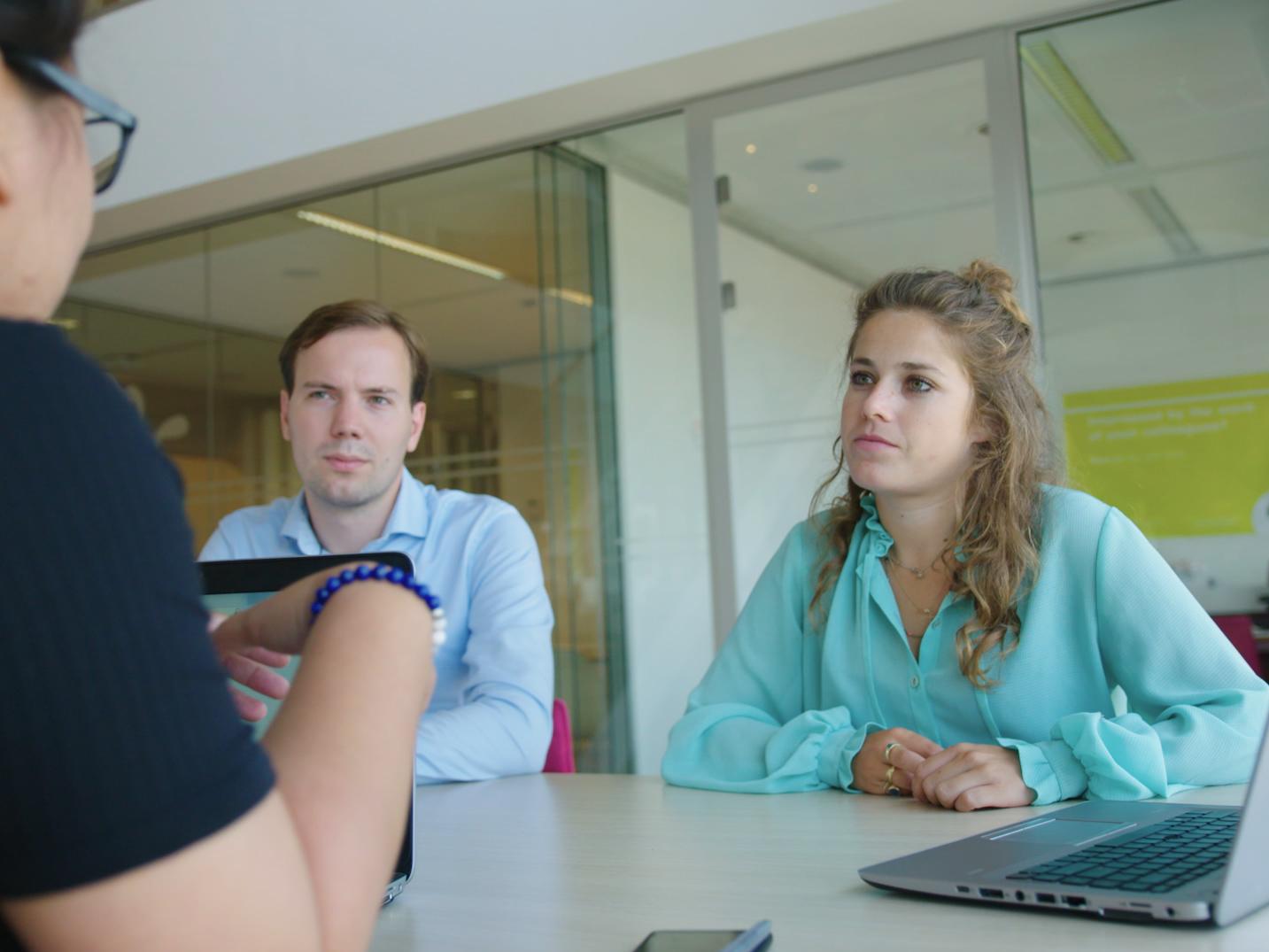 For thousands of people every day, we are more than just a dairy company. To our farmers, our employees, the communities we serve, the businesses we work with and the people to whom we bring happiness, FrieslandCampina means something more. For them it's not just about what we do, but who we are.
We value talented people from any background who want to contribute to something bigger than themselves. We encourage all of our employees to make decisions that benefit our entire company. At FrieslandCampina we own our own career and act accordingly. We trust you to make a difference in your job and influence the bigger picture. Working at FrieslandCampina means you are contributing to a better world.
Plan & Deliver Finance is a small team based primarily in the Netherlands (Amersfoort Head Office). As the controlling function of the Stock Holding Principle and Business Partner to the Consumer Dairy Plan & Deliver team we are in a unique position to take a local and global view of a critical part of the Supply Chain.
JOB-ID: 42330 | Plan & Deliver Controller, Netherlands