OT Engineer / Besturingstechnicus
Ben jij onze toekomstige Besturingstechnicus die zijn passie kwijt kan in de Industriele Automatisering?
Zorg jij ervoor dat met het monitoren, bewaken en analyseren de procesautomatiseringssystemen optimaal lopen zodat de lekkerste zuivel de fabriek uit gaat?
Dan zijn is ons team in Rotterdam op zoek naar jou!
OT Engineer / Besturingstechnicus
What we ask
Wat zoeken wij?
- MBO/HBO werk en denkniveau;
- Ruime ervaring (5-10 jaar) in vergelijkbare functie binnen de industriele automatisering of vergelijkbaar;
- Een afgeronde MBO+ opleiding Electrotechniek of industriële automatisering;
- Affiniteit met de voedingsmiddelen industrie;
- In het bezit van een VCA certificaat;
- DCS/SCADA/MES (ABB 800 XA, iFix, Wonderware, Proficy)
- Kennis van procesautomatisering bij voorkeur op het gebied van:Server en PC systemen (VMware, Microsoft Windows ongeving)en PLC (Siemens)
Netwerken (ethernet, Profibus)
What we offer
Wat krijg je van ons?
- Een contract bij FrieslandCampina, wij binden graag goede mensen;
- Goede primaire en secundaire arbeidsvoorwaarden conform zuivel-cao;
- Je bent werkzaam in dagdienst en de gemiddelde werkweek is 36 uur;
- Ontwikkel- en doorgroeimogelijkheden; Wij zijn benieuwd naar jouw ambities!
- Een goed inwerktraject zodat je goed voorbereid aan de slag kunt
Vacancy description
Jij als Besturingsdeskundige
Je functie is 2-ledig; Je helpt storingsmonteurs bij complexe besturingsproblemen en tevens beheer- en optimaliseer je de SCADA - MES Systemen.
Je analyseert vragen, complexe storingen en oplossingen vanuit verschillende disciplines.
Hier moet je denken aan de TD, Productie en Kwaliteitsdienst.
Daarnaast beheer je software, maak je back-ups en voer je software optimalisaties door, die tot besparingen leiden. Ook ben je verantwoordelijk voor het begeleiden van derden tijdens het ontwikkelen en implementeren van software bij procesuitbreidingen en grotere optimalisaties inclusief nazorg. Je voert gesprekken met toeleveranciers en rapporteert over nieuwe ontwikkelingen. Als laatste kom je ook met voorstellen tot systeemverbeteringen.
Hoe ga je dit doen?
Je doet dit niet alleen, maar werkt samen in een team, waar je de voortgang en probleemanalyse bewaakt. Naast het bewaken, moet je ook goed omgaan met details.
De functie is in een dagdienst en fulltime (36 uur). Buiten kantoortijden ben je volgens rooster beschikbaar in een consignatie dienst. (vergoeding is confom CAO zuivel).
Een uitdagende en afwisselende baan! Wat vragen wij van jou?
Natuurlijk zoeken wij een collega die deze baan met beide handen aangrijpt. Analyseren zit in je natuur. Je kan goed samenwerken en vindt het leuk om elke dag bezig te zijn met het beheren, ondersteunen bij complexe problemen en optimaliseren, van zowel automatiseringssystemen als fysieke netwerken en applicaties inclusief meet-en regelsystemen.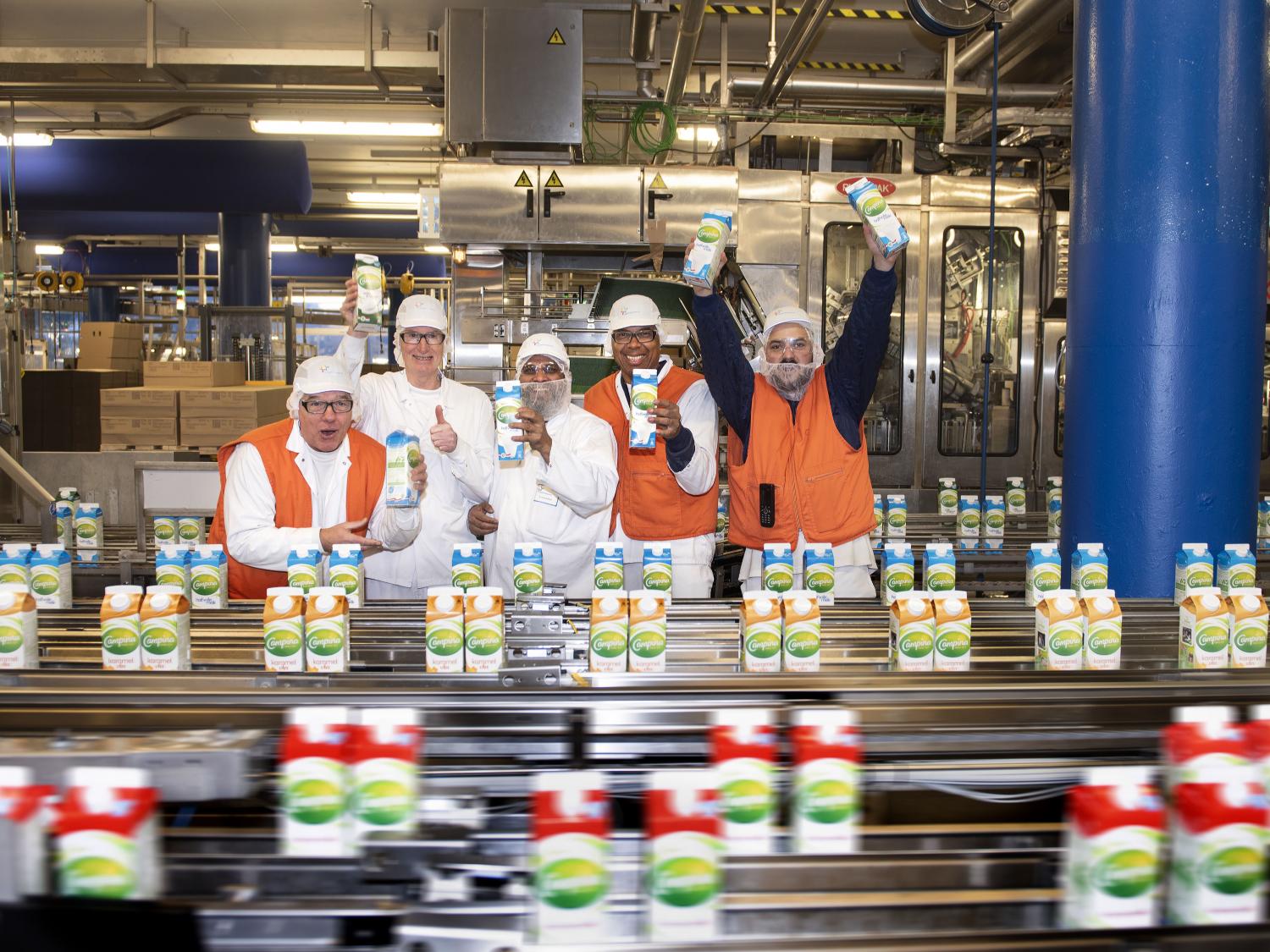 De Locatie Rotterdam
Friesland Campina Rotterdam is een grotendeels geautomatiseerde fabriek, ontworpen voor het produceren van verse, vloeibare, zuivel producten in kartonverpakking voor de consumentenmarkt. Het grootste deel van deze producten wordt geproduceerd onder private labels van retailers en een deel onder Campina merk.
Contactinfo: Heb je vragen over bovenstaande functie? Neem dan contact op met Arjan verschoor; Teamlead OT, 06-30384993
JOB-ID: 12241 | OT Engineer / Besturingstechnicus,