Order Fulfillment Officer
The Order Fulfilment Officer is a member of the Customer Service Team and plays a pivotal role in executing our Customer-centric service approach by delivering a "Worry Free" experience.
As part of the Customer Service Team you will work closely with other team members to ensure orders, sample requests and requests for additional information are managed accordings to the customer's needs. The focus is to provide a timely and accurate order delivery and help anticipate and/or solve logistical issues that may occur with the delivery.
Order Fulfillment Officer
What we ask
Knowledge and Experience
Bachelor's degree or relevant job experience in Supply Chain and Sales environment

3 years relevant (order to cash) work experience in distribution/customer service - preferably in a B2B environment

Knowledge of ERP - preferably SAP

Ability to work comfortably with Microsoft Office software, specifically Outlook, Word, Power Point and Excel (Pivot table knowledge)
Skills and Attitude
"People" person. Enjoys building a true relationship of trust with customers and internal business partners
Strong written and oral communication skills (i.e. Email, Presentations, via phone and face-to-face)

Social media/internet capabilities

Able to work under time pressure
Energized by helping others, overcoming obstacles and continuous learning - all with a sense of urgency

Proactive attitude toward internal organization and external stakeholders to execute the perfect delivery

Take personal ownership to fulfil customer needs – Customer focus

Execute orders and deliveries in an accurate and efficient way in order to meet customer expectations and internal KPI's

Strong focus on being in control and on accuracy
What we offer
Why FrieslandCampina
Owned by a co-op of dairy farmers, we believe in working together. We collaborate with passion and focus to ensure every solution for our customers is spot on. We are commercially obsessed.
Our success comes from the right ingredients crafted by our employees who believe that the Inside Matters.
We are inspired and believe in:
the possibilities dairy ingredients can impact our lives for the good

setting new standards in Early Life Nutrition

creating amazing tastes and textures for Food & Beverage

using dairy nutrients to improve health and sustain life
FrieslandCampina is on a mission to provide products that are nourishing, pure, tasty, and safe. Does the inside matter to you? Learn more about our vision and join a winning team!
Vacancy description
Accountabilities
Process sales orders
Receive customer orders directly or through internal organization

Process Direct Shipments from NL to US customers

Apply order check to see that all is in line with sales contract.

Enter and confirm orders in line with lead times to customers

Inform and update customers pro-actively about order and shipping status

Invoice sales order in line with GI and/or incoterm

Register order reasons in case of disturbance in process, assists to create a correct KPI (OTIF).



Order Execution, Deliveries
Liaise with warehouse and internal departments (Sales, QC, QA, Planning, Master Data, Finance,) to ensure correct and timely handling, loading and shipping of the sales order

Create and provide delivery note and instructions for external warehouses.

Organize shipments for transport
Documentation
Ensure that all needed order documentation is correct, complete and in time (i.e., COAs, COOs, Declarations, BOLs) for the shipments

Correct archiving of orders, documentation and emails

Other Activities
Contribute in meetings with Account Manager, CMOs and participate in customer calls/visits

Handle return orders

Process Debits/Credits

Handle pre-ship samples to customers

Supply data and information necessary for internal audits, customer reviews and internal reviews

Provide stock overviews and order related overview for customers and/or internal organization

Contribute to set up day/week loading plan for warehouses.

Contribute to optimizations from warehouse toward customer; routings, documentation, loading qualities

Participate in projects and/or work groups.

Execute tasks in line with procedures and work instructions

Timely escalation to your Manager when service to the customer is at stake.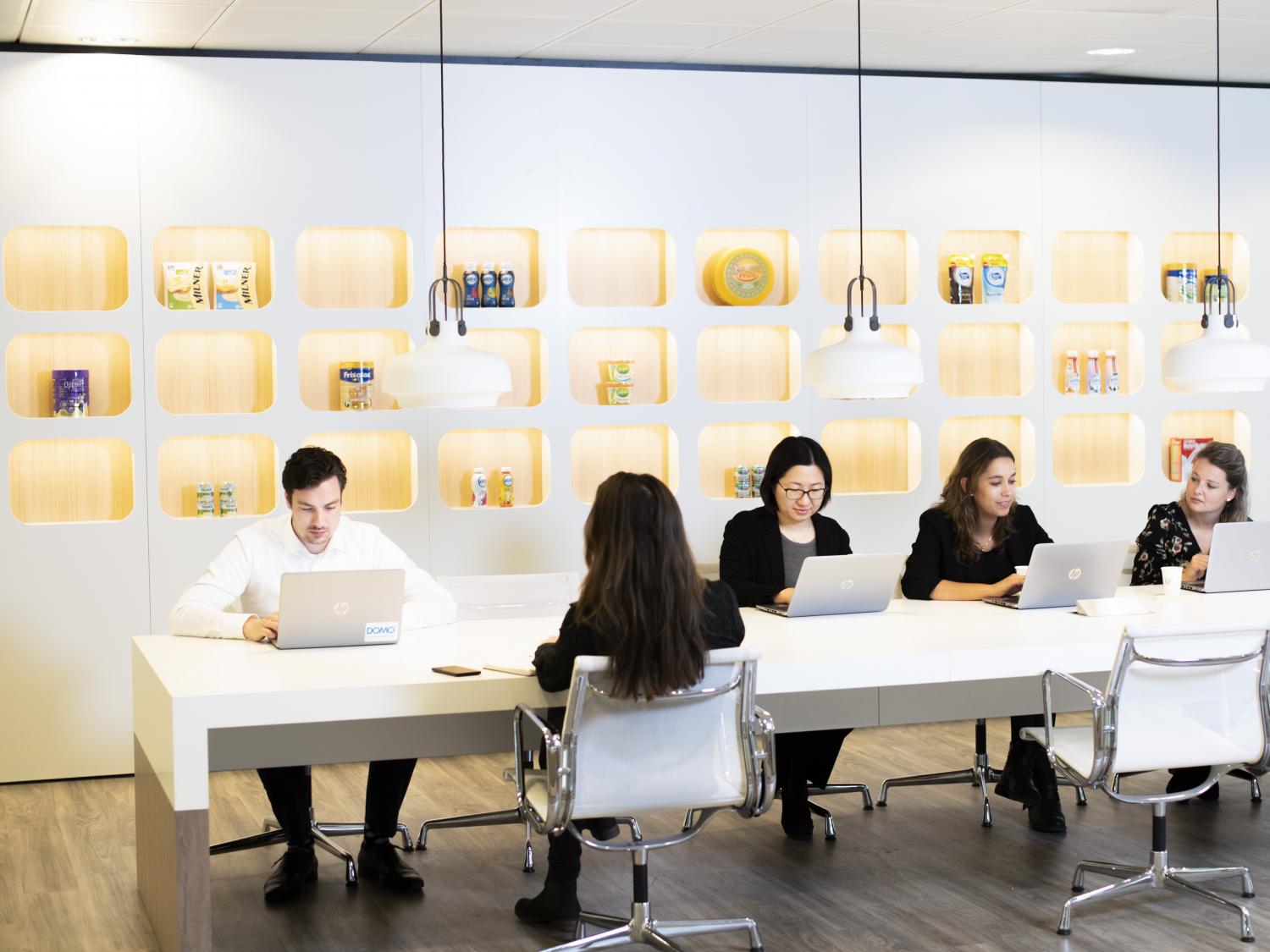 At FrieslandCampina Ingredients we take good and transform it into great! We believe that we need to embrace the challenges we are faced with so we work tirelessly to increase nutritional benefits, new sensory experiences, and innovative application methods to bring more goodness to our products and the customers we serve. The markets and our customers are highly dynamic and to make a difference we are commercially obsessed with understanding the needs of our customers and the consumers. We are purpose-driven and every year we raise the bar in bringing high-quality, value add ingredients and solutions to our customers. Our ambition is to nourish the world, be specialists in proteins and gut health, not just milk proteins.
We are an affirmative action and equal opportunity employer. Qualified applicants will receive consideration for employment without regard to race, color, religion, sex, sexual orientation, gender identity, national origin, disability, or protected veteran status. FrieslandCampina Ingredients North America, Inc. expressly prohibits any form of workplace harassment based on race, color, religion, gender, sexual orientation, gender identity or expression, national origin, age, genetic information, disability, veteran status, or any other protected classification under the law. Improper interference with the ability of FCINA's employees to perform their job duties may result in discipline up to and including discharge.
JOB-ID: 42303 | Order Fulfillment Officer, United States