Monteur Utilities (5 ploegen)
Is werken aan Utilities je expertise gebied en wil jij ons helpen om onze kindervoedingsfabriek optimaal te laten werken? Wil jij ons helpen in de 5-ploegen? Tweemaal ja? Dan is dit de rol doe je zoekt!
Monteur Utilities (5 ploegen)
What we ask
Je bent in het bezit van een afgeronde technische opleiding op MBO niveau 4;
Je hebt minimaal 2 jaar werkervaring in een vergelijkbare werkomgeving met vergelijkbare werkzaamheden;
Ervaring in Food of Pharma omgeving is een Pre;
Ervaring met SAP-PM is een Pre.
What we offer
Jouw salaris is gebaseerd op de zwaarte van je baan en je ervaring;
FrieslandCampina biedt niet alleen een competitief salaris, maar ook trainingen en programma's;
We vinden het belangrijk dat onze mensen zich constant blijven ontwikkelen;
Wij zijn ervan overtuigd dat dit je gaat helpen om meer impact in je baan en in onze organisatie te maken.
Vacancy description
De productielocatie in Beilen is één van de vijf grootste en belangrijkste productielocaties van FrieslandCampina. Deze locatie richt zich voornamelijk op de productie van kindervoeding en op ingrediënten voor de babyvoeding en farmaceutische industrie. Recent is er een state-of-the-art IFT (kindervoeding) productie unit bijgebouwd.
De afdeling Utilities is verantwoordelijk voor de toelevering van onder andere water, stoom, perslucht en chemicaliën aan de fabriek. De afdeling Utilities is tevens verantwoordelijk voor de verwerking van afvalwater.
In deze rol ben je verantwoordelijk voor;
Het veilig instellen, omstellen en opstarten van Utilities;

Het uitvoeren van zowel preventief als correctief 1ste lijns onderhoud aan de utilities;

Het werken conform onze safety voorschriften (LOTOTO, TRA en werkvergunningen);

Administratieve afhandeling van afwijkingen/storingen in ons onderhoudsbeheerssysteem (SAP);

Het bijhouden en gebruiken van onderhouds-, kwaliteits-, probleemoplossings- en logboekwijzigingen;

Het oplossen van diverse andere technische storingen binnen de fabriek;
Belangrijke spelregels
Om dit werk goed uit te voeren is een georganiseerde en nette werkplek van belang. Jij voert je werk uit volgens de 5S en toont veilig gedrag. Zie jij binnen de fabriek toch een onveilige of onhygiënische situatie, dan meld jij dat direct bij jouw leidinggevende. Zelf pas jij de standaarden toe van alle relevante kwaliteits-, gezondheids-, veiligheids- en milieu-eisen. Wij verwachten van iedereen dat er verbetervoorstellen voor processen, systemen en procedures worden gedaan. Zo ook van jou. Wij hechten waarde aan de betrokkenheid hierbij van onze medewerkers.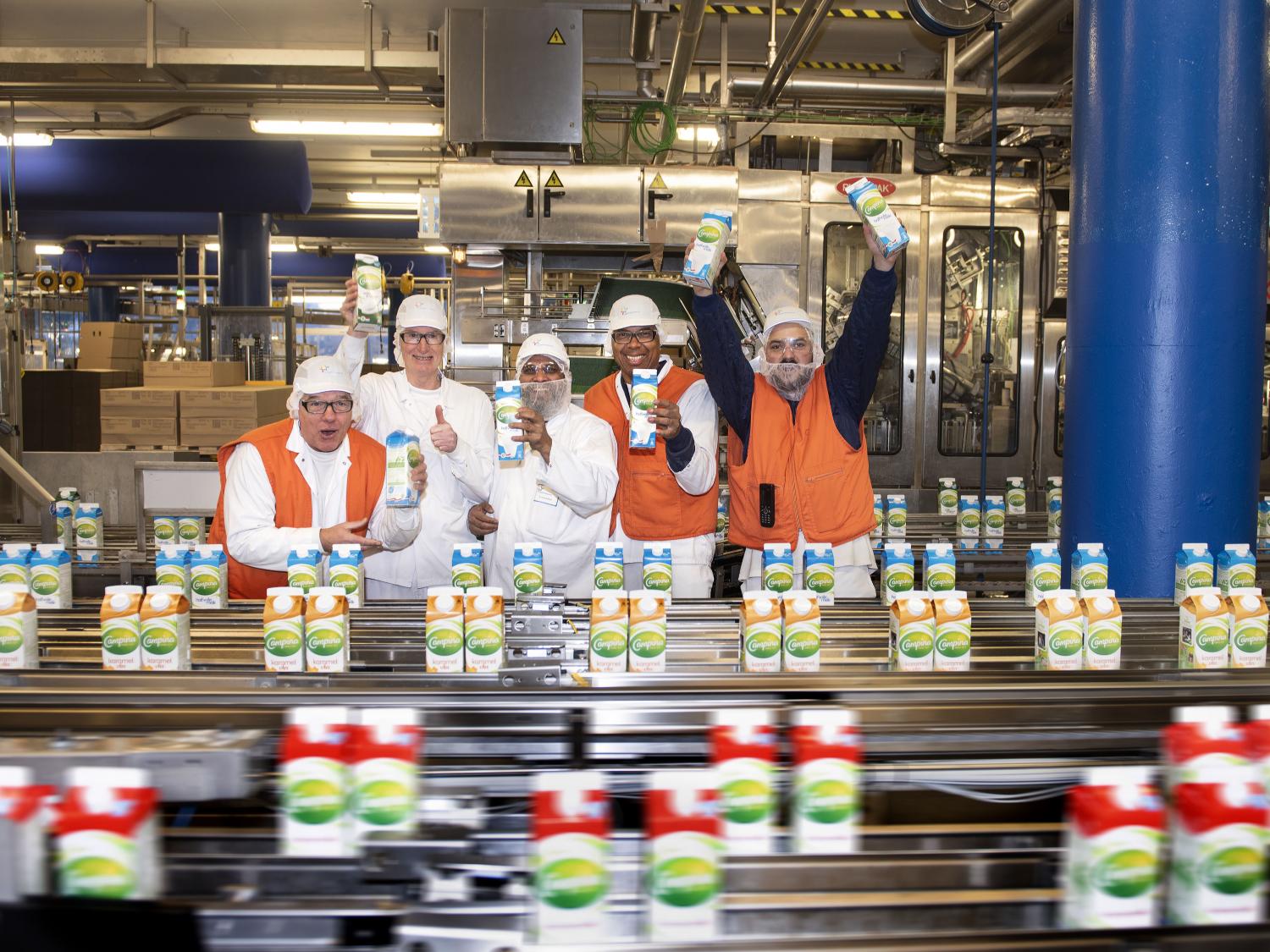 Bij FrieslandCampina delen we met 23.000 medewerkers de passie om meer uit de melk te halen en om mensen verder te helpen in het leven. Met onze merken, ruim 30 bereiken we miljoenen mensen in meer dan 100 landen. FrieslandCampina heeft business groups en werkmaatschappijen met vestigingen in de hele wereld. Het hoofdkantoor is gevestigd in Amersfoort. Locatie Gerkesklooster maakt onderdeel uit van business group Dairy Essentials en is een van de grootste kaasproductielocaties van Nederland met een grote verscheidenheid aan recepturen en productstromen.

JOB-ID: 24801 | Monteur Utilities (5 ploegen), Netherlands