Monteur Storingsdienst 5 ploegendienst
De productielocatie van FrieslandCampina in Leeuwarden is een van de grootste locaties binnen FrieslandCampina. Omdat onze locatie veel in ontwikkeling is, beschikt ons machinepark over zowel oudere apparatuur tot de meest hightech machines. De komende jaren willen wij ons blijven ontwikkelen en zorgen voor een stabiel productieproces. Wij zoeken een Storingsdienstmonteur die met onze organisatie mee wilt groeien.
Monteur Storingsdienst 5 ploegendienst
What we ask
Wat motiveert jou?
Je bent verantwoordelijk, besluitvaardig, resultaat- en actiegericht en samen met de andere Storingsdienstmonteurs stroop je de mouwen op. Voor jou staat veiligheid en kwaliteit voorop. Met jouw technische kennis help je de plants optimaal te presteren en worden storingen en stilstandstijden geminimaliseerd. Dat maakt dat jij aan het einde van de dag met een goed gevoel naar huis gaat.
Wat vragen wij van jou: 
•    Een afgeronde MBO- opleiding in een technische richting, bijvoorbeeld Elektro, Werktuigbouwkunde of Mechatronica en/of enkele jaren werkervaring in een soortgelijke functie;
•    Je houdt van de dynamiek van een complexe fabriek;
•    Je schakelt snel tussen werkzaamheden;
•    Je houdt optimaal overzicht over de verschillende projecten, weet de juiste prioriteiten te stellen en handelt hierna.
 
Sluiten niet alle bovenstaande punten aan bij jou? Geen enkel probleem! Wij gaan graag in gesprek met jou en kijken naar de mogelijkheden.
What we offer
•    Een functie in een 5-ploegendienst;
•    Een salaris van €3161,87 tot €3887,15 excl. ploegentoeslag (CAO7);
•    Ploegentoeslag van 28,7% (conform Zuivel CAO) bovenop je salaris;
•    Goede secundaire arbeidsvoorwaarden;
•    Volop uitdagingen waar jij je technische kennis kunt inzetten;
•    Een dynamisch bedrijf met leuke collega's;
•    Goede ontwikkel- en doorgroei mogelijkheden; We vinden het belangrijk dat je blijft groeien. Want die ontwikkeling komt zowel onze producten als jouw carrière ten goede. Daarom investeren we in relevante opleidingen en trainingen binnen jouw vakgebied.
Vacancy description
Jouw belangrijkste aandachtsgebieden als monteur Storingsdienst, zijn het oplossen van storingen en het uitvoeren van bijbehorende storingsanalyses en daarnaast het uitvoeren van correctief onderhoud. Hieronder wordt onder andere verstaan:
•    Het lokaliseren en analyseren van de aangedragen storingen/afwijkingen aan productiemiddelen en de grondoorzaak hiervan, zo nodig inschakelen van expertise en ondersteuning (eigen team, binnen het bedrijf of externe partijen), in lijn met de interne richtlijnen, procedures en werkinstructies zodat de probleemstelling helder is;
•    Analyseren van de mogelijke impact van de aangedragen storing/afwijking, in overleg met de productieafdeling zodat de juiste prioritering aan de storing/afwijking wordt gegeven;
•    Uitvoeren van correctief storing gerelateerd onderhoud, begeleiden en ondersteunen van collega's en externen die hierbij zijn betrokken, in lijn met procedures en werkmethodes, zodat benodigd onderhoud met minimale verstoring van het productieproces wordt uitgevoerd.
Met je analytische blik initieer je waar mogelijk verbeteringen en voer je deze door. Binnen onze fabrieken maken we 24/7 gebruik van complexe installaties (krachtstroominstallaties, stuurstroominstallaties) en apparatuur (meet-, regel- en pneumatische apparatuur). De gebruikelijke storingswerkzaamheden neem jij als Storingsmonteur voor je rekening. Daarnaast neem je deel aan (verbeter)projecten om zo de prestaties van onze fabriek te vergroten. Daarbij houd je rekening met machineveiligheid (Lock Out, Tag Out, Try Out), voedselveiligheid en draag je zorg voor de administratieve verwerking in ons onderhoudsbeheersysteem.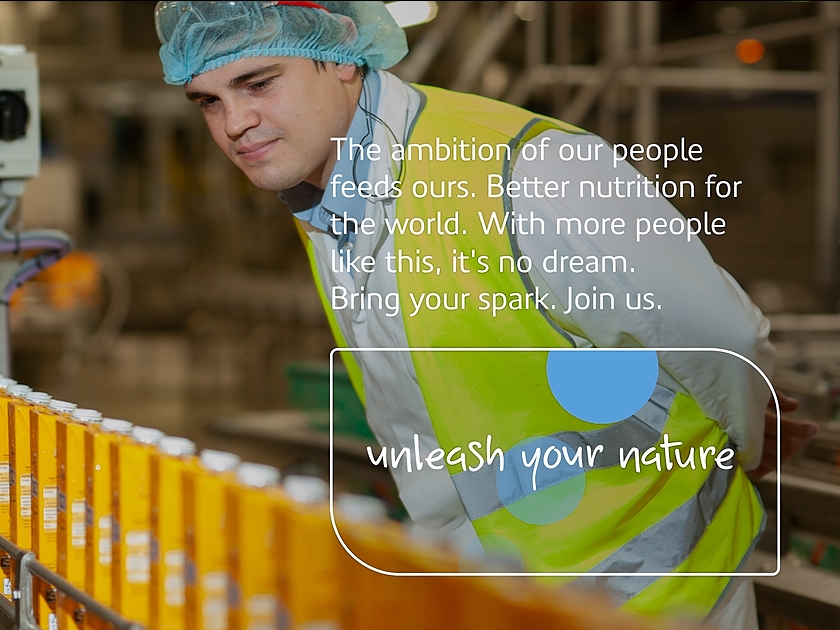 Staying true to who you really are, that is your starting point at FrieslandCampina. Because it is precisely by embracing our differences that we can grow together. We want to create a working environment that allows all employees to bring their best and authentic selves. If who we are suits you, but you're not sure if you're the best fit for the role, we still encourage you to apply so we can help you find the role that fits you best.
Op onze productielocatie in Leeuwarden werken wij met ruim 800 collega's met verschillende achtergronden in verschillende disciplines. Dagelijks zijn wij bezig met het produceren van hoogwaardige (gesuikerde) gecondenseerde melkproducten. Ons marktaandeel van alle geconsumeerde gecondenseerde melkproducten wereldwijd is 10 procent. Om dit te realiseren stroomt er elk jaar meer dan één miljard liter melk door onze leidingen en onze high-tech installaties. Maar daar houdt het niet op, want we zorgen ook voor het volledige verwerkings- en verpakkingsproces. Zo maken wij in de 'Bussenfabriek' het verpakkingsmateriaal (de bussen) waarin de producten worden verpakt. Wanneer deze bussen gevuld, gesloten en van een etiket voorzien zijn, worden zij in dozen verpakt en op pallets in het warehouse opgeslagen. Zo zijn de producten klaar om onder bekende merknamen zoals Peak, Bonnet Rouge en Chocomel Hot de hele wereld over te gaan! Wil jij meer weten over onze Friese trots? Ontdek ons hier.  
JOB-ID: 51580 | Monteur Storingsdienst 5 ploegendienst, Netherlands