Monteur / Operator Utilities
Heb jij ervaring met procestechniek / procesinstallaties? Wil jij graag werken met de nieuwste technieken op het gebied van Utilities? Wellicht is dan de vacature van Monteur / Operator Utilities op onze locatie in Borculo iets voor jou!!
Monteur / Operator Utilities
What we ask
We verwachten dat je minimaal 1 tot 2 jaar ervaring hebt in de proces industrie;

Je bent in het bezit van een afgeronde technische opleiding op MBO niveau 4 zoals AOT, SWTK, Werktuigbouwkunde, Energietechniek of vergelijkbare opleiding;

Ervaring in Food of Pharma omgeving is een Pre;

Je bezit de volgende eigenschappen: resultaatgericht, initiatief, analytisch, stressbestendig, klantgericht, accuraat, veiligheidsbesef/bewustzijn;

Je bent in het bezit van een VCA certificaat of wil deze behalen.
What we offer
Je werkt in een kleinschalig en hecht team;
Op één van de balngrijkste locaties van FrieslandCampina;
Doorgroei mogelijkheden.
Vacancy description
Jij als Monteur / Operator Utilities
Vanwege uitbreiding zijn wij op zoek naar een nieuwe collega:
Je bent verantwoordelijk voor het veilig instellen, omstellen en opstarten van Utilities. Hiervoor bewaak jij het proces en indien nodig stel je bij of schakel je veilig af. Onderhoud is van groot belang in deze functie. Jij voert zowel preventief als correctief 1ste lijns onderhoud uit. Bij de werkzaamheden pas jij onze safety voorschriften toe, denk aan LOTOTO, TRA en werkvergunningen. Afwijkingen/ storingen en administratieve afhandeling van 1ste lijn onderhoud meld jij in het Onderhoudsbeheerssysteem (OBS). Jij bent verantwoordelijk voor het bijhouden en gebruiken van onderhouds-, kwaliteits-, probleemoplossings- en logboekwijzigingen.
Om dit werk goed uit te voeren is een georganiseerde en nette werkplek van belang. Jij voert dit uit volgens de 5S en toont veilig gedrag. Zie jij binnen de fabriek toch een onveilige of onhygiënische situatie, dan meld jij dat direct bij jouw leidinggevende. Zelf pas jij de standaarden toe van alle relevante kwaliteits-, gezondheids-, veiligheids- en milieu-eisen. Wij verwachten van iedereen dat er verbetervoorstellen voor processen, systemen en procedures worden gedaan. Zo ook van jou. Wij hechten waarde aan de betrokkenheid hierbij van onze medewerkers.
Deze functie wordt uitgevoerd in een dagdienst, maar één keer per vier weken word jij ingezet voor een consignatiedienst. Om alle informatie vast te leggen, registreer jij uitgevoerde werkzaamheden en bijdragen van storingsanalyse. Net zoals alle informatie van de systemen m.b.t. procesvoortgang, procesgegevens, storingen/storingsoorzaken, urenverantwoording e.d.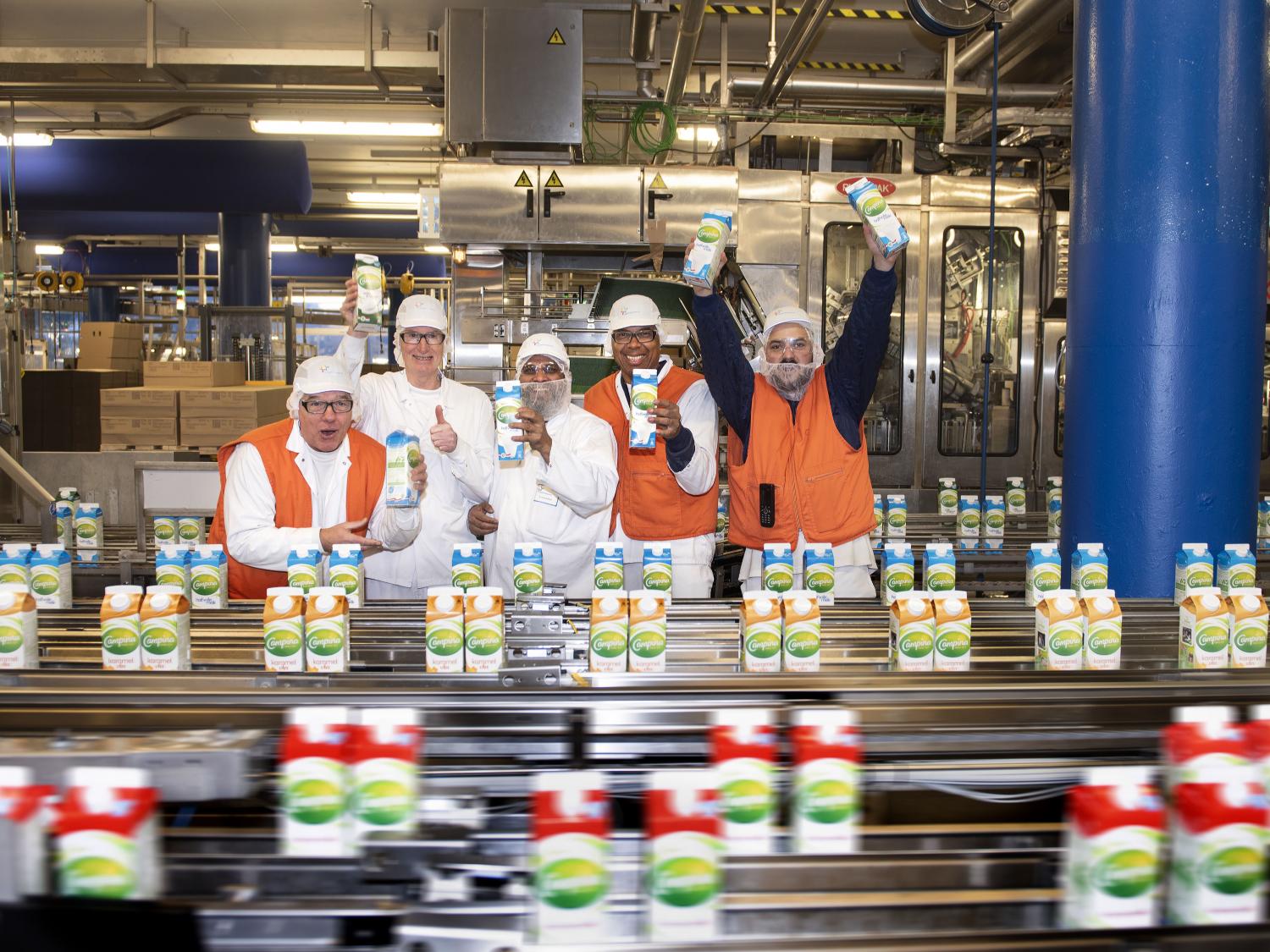 Locatie Borculo
De productielocatie in Borculo is één van de vijf grootste en belangrijkste productielocaties van FrieslandCampina. Deze locatie richt zich voornamelijk op de productie van ingrediënten voor de babyvoeding en farmaceutische industrie. Hier zijn we zeer succesvol in. Recent is er een state of the art IFT(baby & kindervoeding) fabriek gebouwd in Borculo. Maar hier blijft het niet bij.
De afdeling Utilities is een onderdeel van de Technische Dienst. De Utilities afdeling is verantwoordelijk voor de toelevering van onder andere water, stoom, perslucht en chemicaliën aan de twee productielocaties van Borculo. De afdeling Utilities verwerkt ook het afvalwater welke vrijkomt bij de productie in een waterzuiveringsinstallatie. Koeltorens en afvoer gereedmaken van Wei reststromen behoren ook bij de afdeling Utilities.
.
JOB-ID: 5521 | Monteur / Operator Utilities, Netherlands