Monteur dagdienst 4x9
Allround Storingsmonteur vier dagen per week.
Wil jij aan de slag bij FrieslandCampina te Lochem als Storingsmonteur? Deze locatie biedt de unieke mogelijkheid om als Storingsmonteur vier dagen per week negen uur per dag te werken. Dus een fulltime werkweek maar wel meer vrije tijd!
What we ask
Een afgeronde opleiding op mbo 3 of mbo 4 niveau in de richting elektrotechniek, bij voorkeur aangevuld met een opleiding op mechanisch of werktuigbouwkundig gebied;
2 tot 5 jaar relevante werkervaring; in de Food sector is een pré;
Gecertificeerd als vakbekwaam persoon volgens NEN3140 of bereidt om deze te behalen;
Bereid om consignatiediensten te draaien;
Analytisch sterk en in staat om zowel zelfstandig als in teamverband te werken.
What we offer
Fulltime werken in dagdienst in 4 dagen per week. Wil je een structurele vaste vrije dag of liever wekelijks een andere dag?
Een hecht en professioneel team;
Werkzaam zijn op één van de belangrijkste locaties van FrieslandCampina;
Goed salaris en secundaire arbeidsvoorwaaren.
Vacancy description
Wil jij jouw technische vakkennis inzetten om je carrière naar een hoger plan te tillen? FrieslandCampina is een grote, internationale organisatie met een uitgebreid scala aan moderne technische apparatuur. We zijn op zoek naar een daadkrachtige, secure en zelfstandige technicus die z'n mouwen opstroopt zodra daar iets mis gaat of dreigt mis te gaan.
Wat ga je doen?
Je voert preventief, correctief onderhoud en revisiewerkzaamheden uit. Je lokaliseert, analyseert en verhelpt storingen aan bedrijfsinstallaties, zodat de productiewerkzaamheden veilig kunnen worden hervat en stagnatie tot een minimum beperkt blijft. Bij frequent voorkomende storingen ga je actief op zoek naar mogelijkheden om de apparatuur aan te passen en te verbeteren, en wanneer je voorstel is goedgekeurd voer je die verbeteringen ook zelf door. Je collega's kunnen op je bouwen als het gaat om bijdragen om processen structureel te verbeteren. Daarbij houd je nauwkeurig in de geautomatiseerde onderhoudssystemen bij welke werkzaamheden er zijn verricht, zodat de technische staat van de machines en randapparatuur altijd volledig en actueel beschikbaar is.
We zoeken dus niet zomaar een storingsmonteur, maar een kwaliteit- en servicegerichte kandidaat met degelijke vakkennis en een open manier van communiceren. Ben jij bekend met Ultimo en op zoek naar een uitdagende werkomgeving? Kun jij je houden aan regels met betrekking tot veiligheid en kwaliteit? Dan is dit je kans! Reageer meteen, we komen graag met je in contact.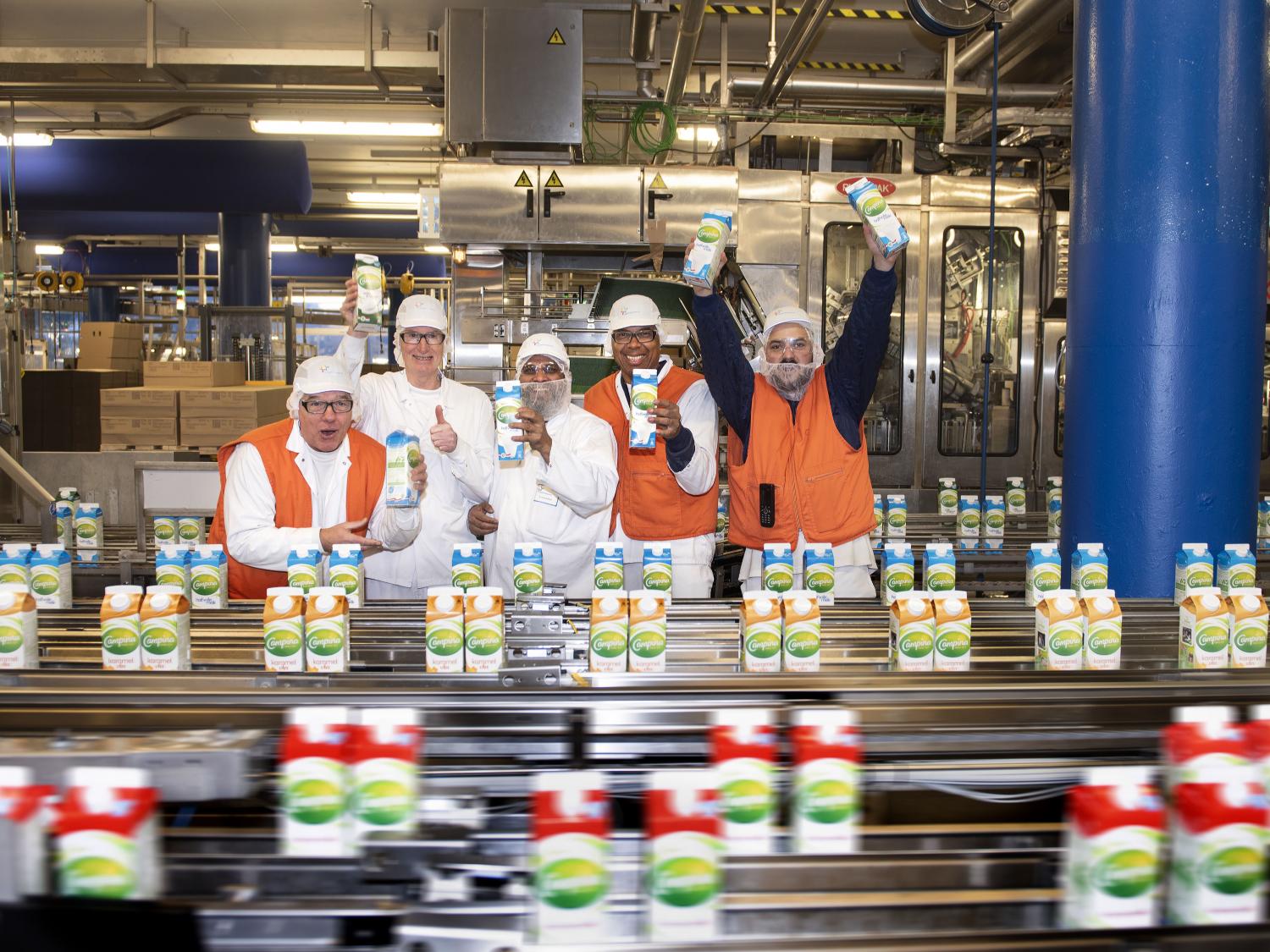 FrieslandCampina Butter & Milkpowder in Lochem verwerkt 10% van alle melk en 55% van alle room van FrieslandCampina. Daarmee is Lochem is één van de grotere melk verwerkende locaties in Nederland. De medewerkers verwerken de room en melk in verschillende boter, boterproducten, melkpoeder en gespecialiseerde melkeiwitten. In totaal maken de medewerkers in Lochem zo'n 100 verschillende eindproducten die wereldwijd hun afname vinden.
Naast jouw kennis en ervaring vinden wij het ook belangrijk dat jij goed in het team past. Dagdagelijks werk jij met 10 tot 15 collega's. Dit is een hecht team waar naast serieus werk ook wordt gelachen. Men kan elkaar aanspreken, maar tegelijk is iedereen ook een ambassadeur voor de Technische dienst.
Contactinfo Heb je vragen over bovenstaande functie. Neem dan contact op met Erwin van Holten via 0573222561.
JOB-ID: 5721 | Monteur dagdienst 4x9, Netherlands