Milk Systems & Service Specialist
As a Milk Systems & Service Specialist you will be part of a team responsible for implementing Service Excellence and professionalizing the (service)partner network within EMEA. You will be responsible for the robustness of the supply chain, release and continuous improvements of a part of the (future) systems portfolio. Increasing customer happiness and decreasing complaints are key elements of you primary focus. You will give (technical) support and provide knowledge to internal and external colleagues, partners and stakeholders and will manage the knowledge platform. Issue management, risk analysis and deep dive root cause analysis is part of your job.
Milk Systems & Service Specialist
What we ask
We are looking for a high level food professional with background in operations, innovations or product/machine(system)-combinations, affinity with technology and who constantly looks for value and improvement.
Knowledge:
Completed MSc/BSc degree preferably in food science and technology, technical business administration or product design.
At least 7 years of working experience in an international food (e.g. coffee), dispensing systems or service environment and at least 3 years of working experience as technical specialist or lead in innovation projects.
Solid understanding of the different processes in a large multinational environment.
Experience with Operational/Service Excellence (e.g. WCOM), troubleshooting, structural problem solving (RCA) and Six Sigma or Lean
A successful track record in leading continuous improvement or innovation processes.
Skills:
Ability to build trust, relations and communicate throughout different levels and cultural settings.
Strong partner management to professionalize and improve relations.
Enthusiasm for acquiring new skills and knowledge, as well as for training other people.
Independent self-starter who works autonomously but also as part of multi-disciplinary teams.
Strong analytical skills and data-driven thinking
Commercially driven with strong customer focus.
Result, quality and solution minded in a practical and pragmatic way.
Eye for detail in execution
Flexible, stress resistant and structured
Communicative at all levels (verbally and in writing) in Dutch and English and preferably German or French or Spanish.
What we offer
Unique company culture of Dutch heritage and international presence .
We offer great work life balance, and competitive salary & benefits package.
Diverse training and mentoring programs to help you grow on your own professional journey
Exceptional support via cross disciplinary data-driven programs within the company to broaden your knowledge and growth paths
A friendly and informal working environment, yet professional team members as sparring partners
Autonomy and trust to create longer term impact that helps bring better nutrition to the world
Vacancy description
Overall goal: Improve customer satisfaction and fulfill their needs by optimizing internal and external partner processes and systems with your technical expertise.
Responsibilities:
(Knowledge) Platform management:
Increase customer happiness and decrease complaints in close alignment with Customer Care and Sales.
Gain in depth customer (environment), product/machine/service knowledge and technological related business information
Provide knowledge, training and (technical) support to internal colleagues (R&D, Sales, Marketing, Procurement, SC & QA) and external partners and stakeholders (Machine manufacturers, importers, resellers, service partners) and manage the Milk Systems knowledge platform
Systems innovations and continuous improvement:
Improve and secure the robustness of the Milk systems supply chain.
Prepare and perform field tests, monitoring programs, releases, commercial launches, hyper cares of part of the (future) Milk systems portfolio.
Support and challenge as (pro)active technical specialist new systems, improvement & cost saving projects or changes.
Perform fact based issue management, risk & data analysis and deep dive root cause analysis to improve and fulfill customers and partner's needs.
Manage machine fleet and lifecycle of systems portfolio.
Partner management:
Implement Service Excellence, professionalize (service) partner network and build strong long term relations with partners within EMEA.
Onboard new (service) partners. Improve service supply chain, serviceability and TCO.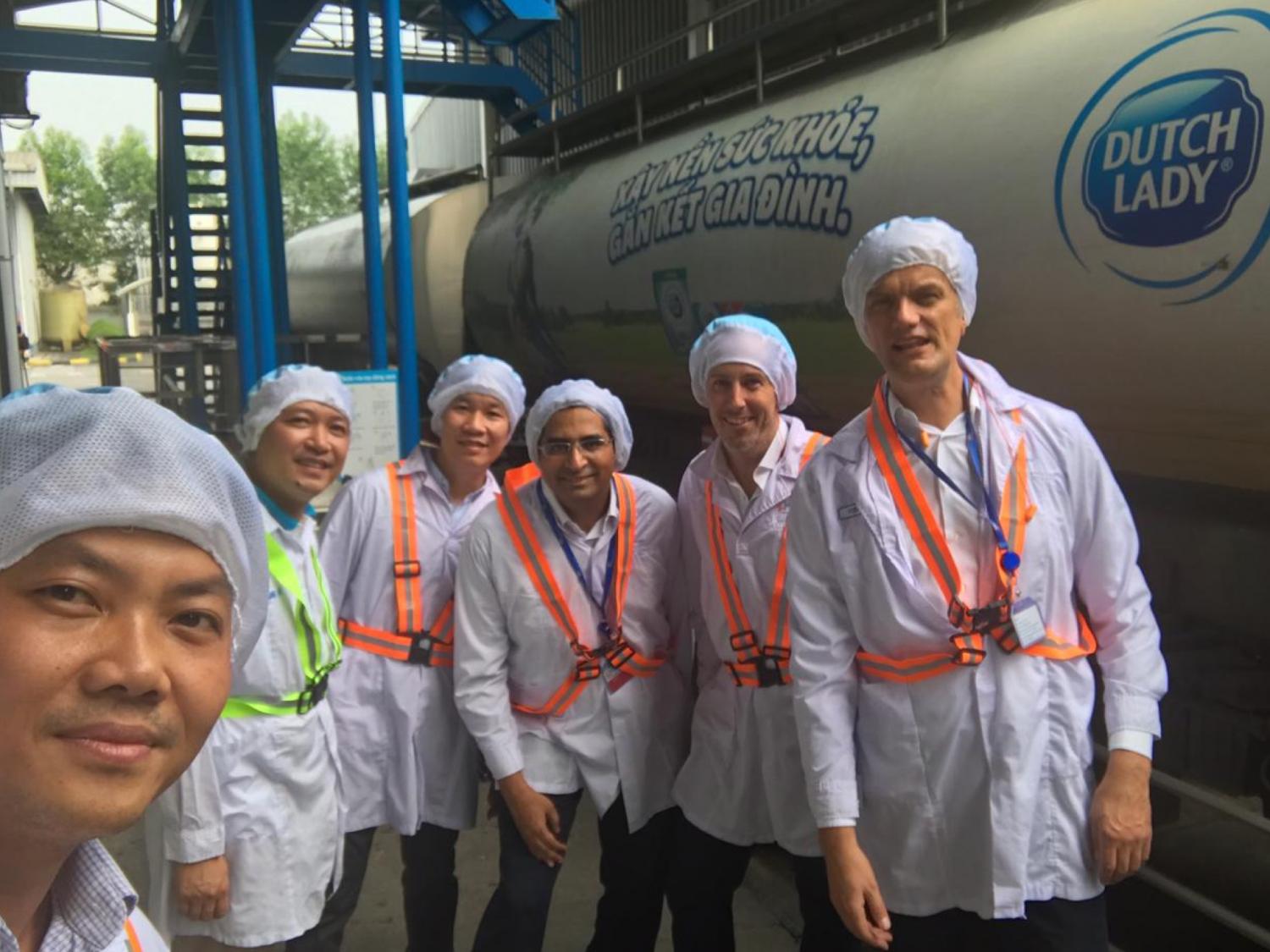 For thousands of people every day, we are more than just a dairy company. To our farmers, our employees, the communities we serve, the businesses we work with and the people to whom we bring happiness, FrieslandCampina means something more. For them it's not just about what we do, but who we are.
We value talented people from any background who want to contribute to something bigger than themselves. We encourage all of our employees to make decisions that benefit our entire company. At FrieslandCampina we own our own career and act accordingly. We trust you to make a difference in your job and influence the bigger picture. Working at FrieslandCampina means you are contributing to a better world.
JOB-ID: 42657 | Milk Systems & Service Specialist, Netherlands