Microbiology Specialist
Within FrieslandCampina, Laboratory Quality Services (LQS) serves as independent central laboratory for QC-analyses in raw materials, intermediate and finished products, packaging material, process water and waste water for the FrieslandCampina Opco's. LQS Business Supports department operates in an international environment and supports more than 50 production locations worldwide with QC related expertise in microbiology, sensory, chemical and process analytic technology.
What we ask
Basic competences
Bachelor / Master degree in microbiology or food technology

Strong expertise in microbiological testing, rapid test methods and food microbiology

Basic knowledge of dairy processing technology both on liquid and powder production

Factory hygiene, food safety and laboratory standard knowledge (IS0 17025)

At least 2 years of relevant relevant in Food/Dairy industry or at least years' experience in an industrial environment ( pharmaceutical, chemical, etc.) with applying microbiological techniques
Skills required
Strong communication and project management skills with stakeholders at different levels in the organization, acting as an ambassador for the team and the projects the team is working on.

Hands on in running experiments in a lab or in a production setting and to do troubleshooting on locations

Change management skills to implement standards around new microbiological measurements

Capability to moderate and facilitate microbiological strategy workshops or training sessions
#LI-VQ1
What we offer
A purpose driven organisation – nourishing by nature

Empowering our people with the right level of autonomy

An international work environment that is friendly and inclusive – we are people focused and approachable

Enabling your creativity and entrepreneurship

The Microbiology Cluster within Business Support is a growing team that plays an essential role in developing the FrieslandCampina strategy for Microbiology - QC methods to be faster, smarter and at most reliable when it comes to end product release and a controlled product and production process.
Vacancy description
As Microbiology Specialist, you will develop, implement and maintain microbiological measurements in close cooperation with all FC businesses. Furthermore, you will be part of a multidisciplinary team of experts, which are mostly located in the Netherlands, to streamline existing techniques and design the future of QC for FrieslandCampina globally. You will be based in Singapore and report to the Manager Business Support, located in the Netherlands. As Microbiology Specialist, you will be
The first point of contact in Asia's production location on QC related topics.

Leading the laboratory harmonization within Asia QC laboratories following corporate laboratory standard.

Support technical training on-site related to Microbiology test methods, equipment & test method validations & first line controls.

Provide technical support to production location on trouble shooting process issues related Microbiology

Maintain and monitor performance of approved external laboratory for Asian region.

Maintain an internal as well as external network to constantly scout for new microbiological developments.

Regular travelling in Asia (30 % of the time) will be part of the job as well as yearly travel to the Netherlands to strengthen our global strategy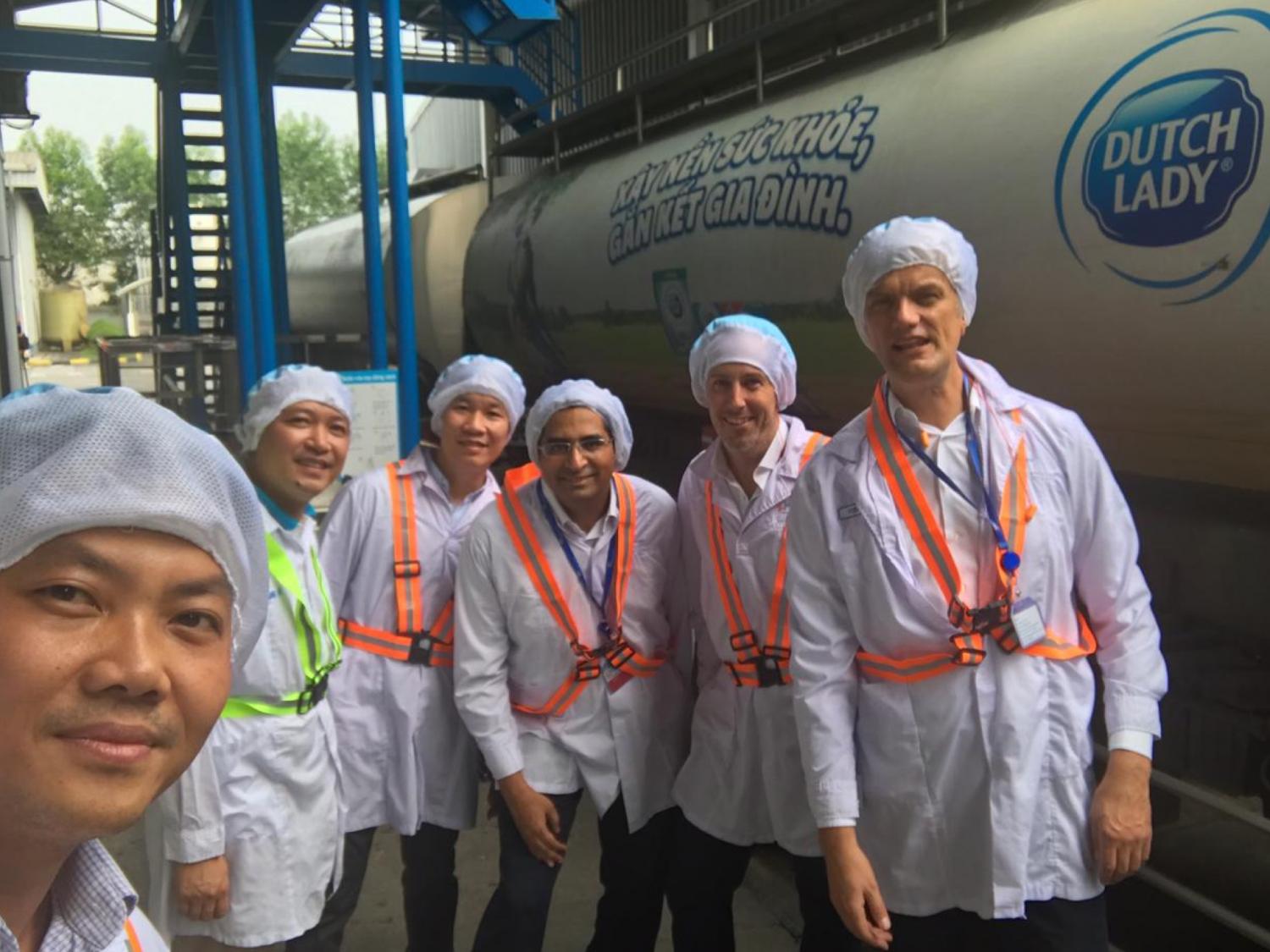 For thousands of people every day, we are more than just a dairy company. To our farmers, our employees, the communities we serve, the businesses we work with and the people to whom we bring happiness, FrieslandCampina means something more. For them it's not just about what we do, but who we are.
We value talented people from any background who want to contribute to something bigger than themselves. We encourage all of our employees to make decisions that benefit our entire company. At FrieslandCampina we own our own career and act accordingly. We trust you to make a difference in your job and influence the bigger picture. Working at FrieslandCampina means you are contributing to a better world.
You will be based in Singapore while your line manager and the rest of the team are based in Europe. The role requires you to work closely with everyone and support each other projects regionally and globally.
JOB-ID: 40927 | Microbiology Specialist, Singapore