Microbiology Analyst
Welcome to the FrieslandCampina Ingredients North America, Inc. Job site and thank you for your interest in exploring job opportunities with a dynamic company!
Please note, while we appreciate your interest in our United States job openings, we can only accept resumes from individuals whom are citizens of the United States or possess a current USA authorized work visa.
At FrieslandCampina Ingredients we are looking for a Microbiologist to join our Quality team in our Delhi, New York facility. This role supports the manufacturing facility by processing samples for testing while ensuring Good Manufacturing Principles and Safety are of the highest priority.
What we ask
The Microbiologist will ensure high quality techniques are used in the analysis of ingredients, production samples, finished product testing and environmental monitoring, to ensure that all products manufactured are as good as they can be, each and every day.
The right candidate will be able to work with a high degree of motivation, attention to details with clear communication to all levels of the Quality and Production Departments. Be able to prioritize tasks to efficiently be completed within timeline and with accurate results.
What we offer
FrieslandCampina Ingredients North America, Inc. offers a competitive salary in conjunction with a comprehensive benefits package, key learning and training opportunities for your growth and development because your development is not only good for your career; our products and customers also benefit from it. The mutual exchange of knowledge between colleagues is evident; it is, after all, the most effective way to learn. FrieslandCampina endeavors to make careersatfrieslandcampina.com accessible to any and all users. If you would like to contact us regarding the accessibility of our website or need assistance completing the application, contact FCINAHR@frieslandcampina.com. This contact information is for accommodation requests only.
FrieslandCampina Ingredients North America, Inc. is an equal opportunity employer. Qualified applicants will receive consideration for employment without regard to race, color, religion, sex, sexual orientation, gender identity, national origin, disability or protected veteran status. Below is our EEO Policy Statement. If you'd like more information on your EEO rights under the law, please click here.
Friesland Campina Ingredients North America, Inc. provides equal employment opportunities to all employees and applicants In addition to federal law requirements, FCINA, complies with applicable state and local laws governing nondiscrimination in employment in every location in which the company has facilities within the United States. This policy applies to all terms and conditions of employment, including recruiting, hiring, placement, promotion, termination, layoff, recall, transfer, leaves of absence, compensation and training.
FrieslandCampina Ingredients North America, Inc. expressly prohibits any form of workplace harassment based on race, color, religion, gender, sexual orientation, gender identity or expression, national origin, age, genetic information, disability, or veteran status. Improper interference with the ability of FCINA's employees to perform their job duties may result in discipline up to and including discharge.
*** Family and Medical Leave Act (FMLA) Equal Employment Opportunity (EEO) and Employee Polygraph Protection Act (EPPA)
Vacancy description
Required Knowledge, Skills, and Abilities
Have a working knowledge of microbiology and microbiological techniques

Knowledge of laboratory instrumentation and computer software skills (Microsoft Office)

Familiar with Product and Environmental testing

Media preparation

Strong organizational and analytical skills

Good verbal and written communication skills

Ability to independently carry out detailed written and verbal instructions
Preferred Knowledge, Skills, and Abilities
BS in Microbiology or a related field preferred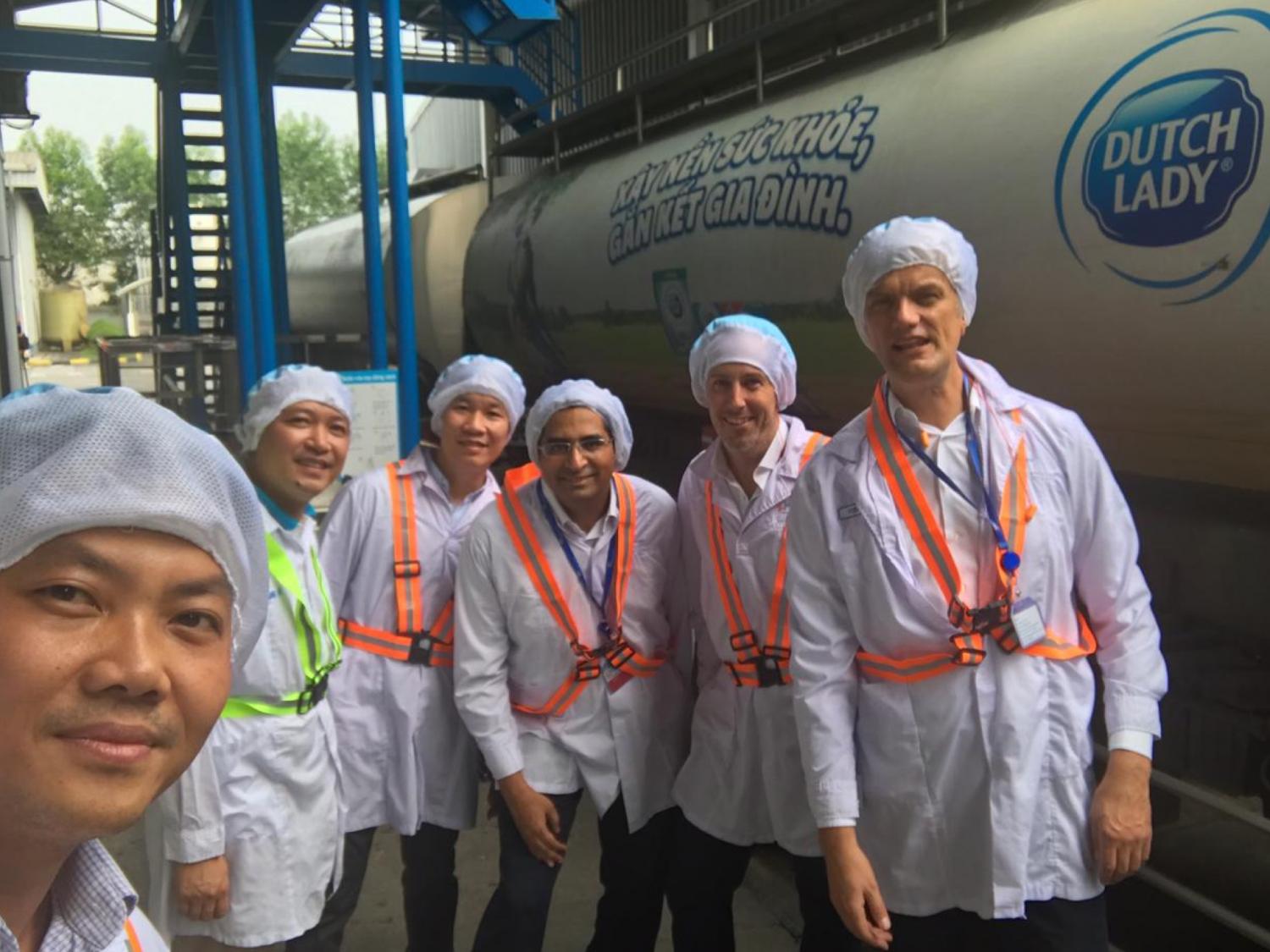 We value talented people who are eager to contribute to something bigger than themselves. All of our employees have a strong drive to work on things that matter and make decisions that increase the impact of our organization. We trust you and your knowledge will make the difference. It is our belief that everyone influences the company results and the realization of our purpose 'Nourishing by Nature' by providing better nutrition for the world. Therefore, your personal development is considered of great importance.
FrieslandCampina offers a platform in which you are boss of your own career and development. We are always looking for talents that are customer focused, take responsibility for their work and are continuously looking for opportunities to make a change. We can't make a better world on our own, but we can do things that matter together.
For thousands of people every day, we are more than just a dairy company. To our farmers, our employees, the communities we serve, the businesses we work with and the people to whom we bring happiness, FrieslandCampina means something more. For them it's not just about what we do, but who we are.
We encourage all of our 22,000 employees to make decisions that benefit our entire company. At FrieslandCampina we own our own career and act accordingly. We trust you to make a difference in your job and influence the bigger picture. Working at FrieslandCampina means you are contributing to a better world.
JOB-ID: 2921 | Microbiology Analyst, United States