Marketing Communications Manager
The Marketing Communications Manager position is a key contributor to our success and will partner with key stakeholders to execute a global segment strategy to accelerate sales growth in the region. Using digital marketing savviness, passion for gut/brain/immune health, and a thought leadership approach for North America, this position will play a vital role in translating global segment strategies for North America to support the launch of new products, drive brand awareness, create brand followers and believers and open sales networks through multi-channels including digital selling.
Marketing Communications Manager
What we ask
Key knowledge and experience:
BS in Marketing, Communications or Food Science (Masters preferred) along with 5 to 7 years of marketing communication experience within the dairy ingredient industry and at least 2-3 years of translating strategies for adult, performance and medical nutrition customers who provide consumers with Dietary Supplements, Protein Bars & Drinks, and Medical Nutrition products.

Must demonstrate learning agility, professional growth, knowledge of value-added dairy ingredients, and understanding of U.S. regulatory requirements.

Able to translate global segment strategies for North American B2B Customers

Demonstrated experience to develop and implement an attack-plan to ensure future profitability and growth with targeted customers; proactively partner and align with stakeholders (Marketing, Sales, Product Development and RSO);
Proven capabilities in developing and implementing regional segment marketing communication plan, based on global segment marketing plans and regional sales plan

Able to work with ambiguity and under pressure while managing competing deadlines;

Engaged with social media platforms to support social selling

Tradeshow and Event Planning in person and virtually

Possess sound time management, along with excellent verbal and written English communication skills.
Bring your spark and grow with us!
What we offer
At FrieslandCampina Ingredients we take good and transform it into great!
FrieslandCampina Ingredients is a world-class, global leader in dairy value-added, healthy, and functional ingredients and solutions. The markets and our customers are highly dynamic and to make a difference we are commercially obsessed with understanding the needs of our customers and the consumers. We are purpose-driven and every year we raise the bar in bringing high-quality, value add ingredients and solutions to our customers. Our ambition is to nourish the world, be specialists in proteins and gut health, not just milk proteins.
FCI helps customers win in the market, especially where nutrition matters most such as infant & toddler nutrition, adult performance, lifestyle, healthy aging, medical nutrition, food and beverage, and the pharmaceutical industries with natural, value-added ingredients.
Vacancy description
To be successful, you will use your curiosity, passion, digital techniques, and communication savviness to promote products/brands, create believers in our adult nutrition products with a primary focus on gut, brain, and immune health; and build FrieslandCampina Ingredients' reputation as a world-class, global leader of value-added healthy and functional ingredients in-region.
Use your collaboration skills to partner with the global Marcom leads and global marketing managers to build external relationships with key influencers and launch segment content to relevant regional media.
Lead, fully plan, and coordinate tradeshows and events.
Measure, continuously improve and lead marketing communications around key segment marketing projects and product launches, as well as new concept solutions and marketing events for all segments in the region.
Provide inputs on regional best practices and learnings to the global teams. Maintain current marketing communication and website content for the US region per regional Marcom plan and global brand guidelines.
Contribute to the continuous development and implementation of FrieslandCampina Ingredients' Global Branding and Marketing Communications strategy for Adult Nutrition including brand messaging, visual identity, global launch & event materials, and global PR initiatives (in partnership with the Segment Team).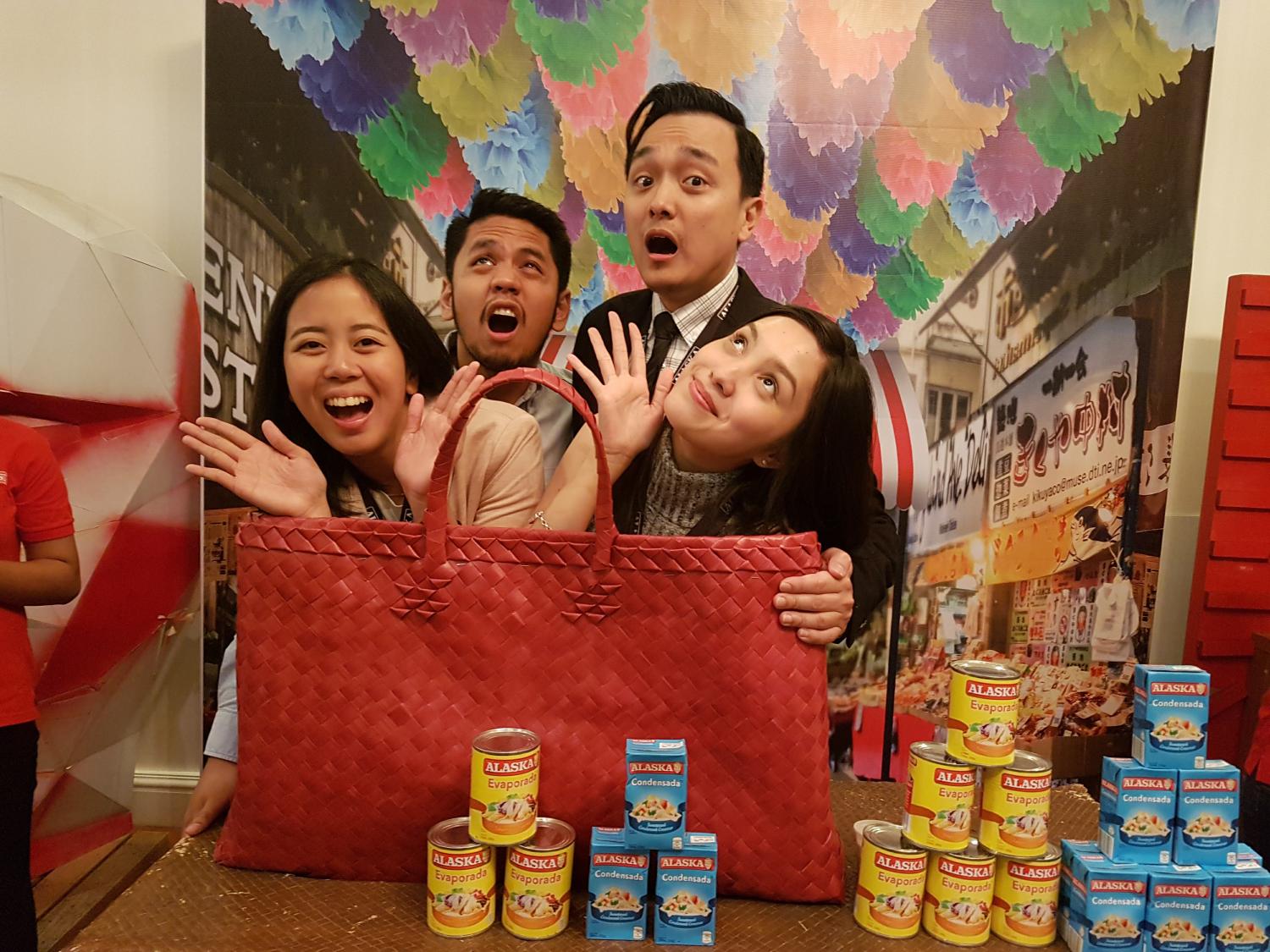 Why FrieslandCampina
Owned by a co-op of dairy farmers, we believe in working together. We collaborate with passion and focus to ensure every solution for our customers is spot on. We are commercially obsessed.
Our success comes from the right ingredients crafted by our employees who believe that the Inside Matters.
We are inspired and believe in:
the possibilities dairy ingredients can impact our lives for the good

setting new standards in Early Life Nutrition

creating amazing tastes and textures for Food & Beverage

using dairy nutrients to improve health and sustain life
FrieslandCampina is on a mission to provide products that are nourishing, pure, tasty, and safe. Does the inside matter to you? Learn more about our vision and join a winning team! Visit our careers page.
We are an affirmative action and equal opportunity employer. Qualified applicants will receive consideration for employment without regard to race, color, religion, sex, sexual orientation, gender identity, national origin, disability, or protected veteran status. FrieslandCampina Ingredients North America, Inc. expressly prohibits any form of workplace harassment based on race, color, religion, gender, sexual orientation, gender identity or expression, national origin, age, genetic information, disability, veteran status, or any other protected classification under the law. Improper interference with the ability of FCINA's employees to perform their job duties may result in discipline up to and including discharge.
JOB-ID: 42025 | Marketing Communications Manager, United States