Market Segment Manager
Market Segment Manager - FrieslandCampina - Biotis™ (Adult Nutrition)
Within FrieslandCampina Ingredients we are looking for a strategic and motivated Global Segment Marketing Lead to join our Global Marketing team. This is a new role, as part of the focused approach of FrieslandCampina to nutrition throughout adulthood, with focus on our newly launched B2B brand, Biotis™. Your contribution is critical to securing market leadership in value adding dairy ingredients, delivering Health benefits globally to consumers, through collaboration with B2B customers (Brand Owners). With a B2C angle in mind we aim to increase awareness of our solutions in the market for health conscious consumers (B2B2C mindset), especially around the role of specialised (dairy) ingredients.
You will report to the Global Marketing Director Performance, Active & Medical Nutrition. You also engage closely with the sales, development, marketing communications, nutrition, regional sales offices, finance and research teams.
What we ask
Academic/master level Degree, preferably in business economics, Marketing, food technology or technical business;
Relevant experience in Marketing and/or Strategic business development in a global context;
10-12 years' work experience (relevant for the Segment e.g. in health, early life, food, nutrition, supplements);
Proven track record in driving success and growth through marketing strategy and implementation (with sales team). Including experience in; branding and communications, building global/local relationships, KPI monitoring, sales conversion;
Strong financial/business experience. Being able to think in scenarios, business case development and pricing experience;
Strategic view with background in strategy development. Being able to see the bigger picture in a complex environment;
Experience of implementing multidisciplinary Project Management. Agile way of working a plus;
Result oriented, creative with excellent problem solving, analytical and influencing skills;
Excellent inter-personal communication skills;
Marketing communications experience;
Project management skills;
Experience working in matrix and network organisation with multi-disciplinary approach;
Entrepreneur, willing to take ownership, pro-active, driving initiatives forwards;
Experience in partnership development a plus.
What we offer
A enthusiastic and passionate team excited about making a difference;
Competitive salary is based on the weighting of your job, your experience and your training;
FrieslandCampina also offers training and education on the job because it's important for our people to continue to grow. After all, your development is not only good for your career; our products also benefit from it;
The mutual exchange of knowledge between colleagues is also evident ona daily basis. It is, after all, the most effective way to learn.
Vacancy description
In this position, you are responsible for:
Development and implementation of the global marketing strategy for Biotis™ . Including:

Strategic action plan to ensure (future) profitability at target segments with target customers in collaboration with market development lead Biotis™
Monitor market developments; initiate and monitor consumer and customer testing market research studies

Building and delivery of value propositions

Drive value chain & channel analyses for key application areas; business case delivery with finance team.
Innovation & targeted concept delivery at customers

Initiation and driving of innovation. Delivery of innovation in line with the targets. Management of the pipeline with the development team.
Financial management and pricing for new products. SKU rationalization.
Driving Biotis™ Brand awareness and conversion into sales
Partnering with the Market Development Lead, Regional Sales Leads and Business development to drive sales and new channel access e.g. supplements
Coordinate Biotis™ content Marketing and Marketing communications direction, with focus on digital channels
Stakeholder Management; internal (up to MT level) and external
Customer innovation and marketing project and program management
Supporting in new partnerships development to accelerate the strategy
Contribute to development of a high performance global marketing team by managing, coaching and developing part the team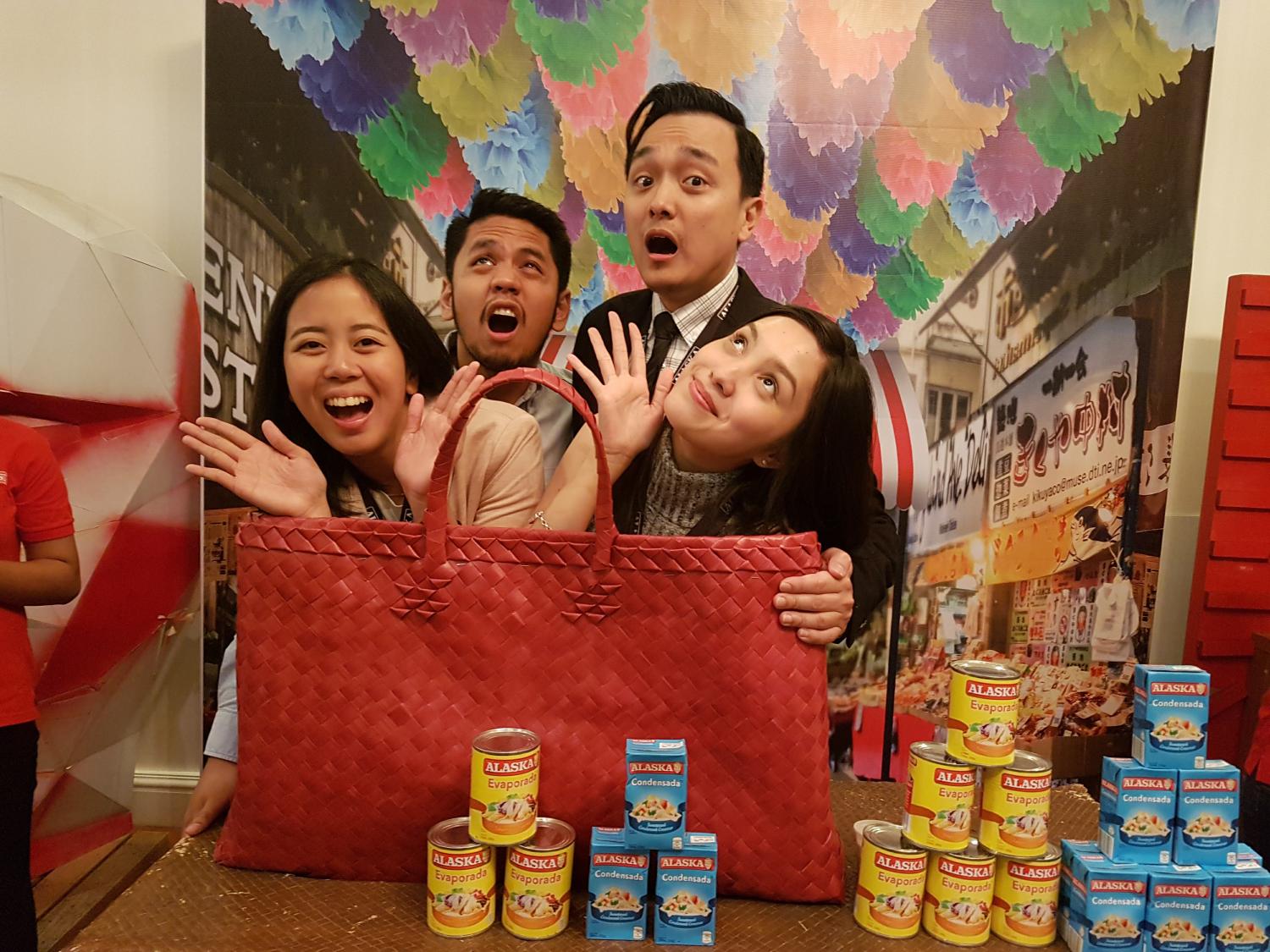 For thousands of people every day, we are more than just a dairy company. To our farmers, our employees, the communities we serve, the businesses we work with and the people to whom we bring happiness, FrieslandCampina means something more. For them it's not just about what we do, but who we are.
We value talented people from any background who want to contribute to something bigger than themselves. We encourage all of our employees to make decisions that benefit our entire company. At FrieslandCampina we own our own career and act accordingly. We trust you to make a difference in your job and influence the bigger picture. Working at FrieslandCampina means you are contributing to a better world.
FrieslandCampina Ingredients (FCI) is a world-class, global leader in dairy and plant-based value-added, healthy and functional ingredients and solutions. In close cooperation with customers and through the exchange of in-depth expertise, FCI helps customers to win in the market especially in the areas where nutrition matters most, such as for infants, elderly people, for delivering performance and medical nutrition. The business group serves the infant & toddler nutrition, medical nutrition, food, beverage, pharmaceutical and feed industries with natural, value-added ingredients and dedicated innovations. FCI is a global business with sales offices, dedicated ingredient research and production facilities around the world in the Netherlands, Germany, United States, Indonesia, China, Singapore, Japan, Brazil, Egypt, New Zealand and India.
JOB-ID: 41673 | Market Segment Manager, Netherlands