Manager Systems R&D and Technology
Join our Systems organization to drive the growth of the organization and its successful system propositions, like Lattiz!
FrieslandCampina Professional (FC-P) is a customer-led organization, unleashing the full potential of the B2B world. FC-P aspires to become a world-class, global leader in dairy and plant-based value-added, ingredients and solutions, by servicing direct and indirect customers.
Expansion of our solutions business is recognized as one of the levers to realize this ambition. A new Systems organization is formed to carry out this responsibility for launching, driving and supporting existing and new system solutions in the markets across the globe.
Our solutions consist out of an appliance, product and a lock-in technology and are designed to solve specific customer pains across various channels and use moments.
As Manager Development & Technology you will play an important role in the development, support and launch of Systems.
Manager Systems R&D and Technology
What we ask
Proven track record (12y+) in systems design, engineering or appliances
Proven relevant experience in developing systems in food & beverage markets
Proven experience in developing and engineering fluids/food + hardware interfaces
In-depth knowledge and experiences in multi-disciplinary Project Management
Good knowledge of durables, specifically table-based appliances, manufacturing industry
Reflective, analytical and factual approach to problem solving
Strong stakeholder management mindset

Key Competencies / mindset on expert level
Gathering & deriving insights: being relentlessly curious and maintaining comprehensive and current knowledge of the local markets, consumer and customers, anticipating future trends, and using their understanding to inform action
Executing with rigor: effectively delivering against focused plans, removing bureaucracy and coordinating where necessary
Collaborating to win: bringing people together and communicating with your team to create powerful outcomes
Influencing others: understanding and anticipating others' needs and presenting mutually beneficial solutions, to create win-win relationships internally and externally.
Developing others: taking personal responsibility for the performance and development of their team, helping others when the opportunity arises and recognizing the value that different perspectives and cultures bring.
Growth mindset: we believe it is important to learn inch by inch by being innovative, experimenting and learning during the way.
Open & transparent: having an open and transparent culture will bring the best of people, where we commit to decisions and keeping each other accountable for it.
What we offer
We offer you a great opportunity where you and your team can make a difference and have impact on development and technologies of our systems businesses. You will be a part of an exclusive team within Royal FrieslandCampina, which develops solutions for our customers to make the excellent drinks for the consumers.
Further building the Systems Organization within RFC
Exposure to different cultures and contexts
Working in an open and collaborative team
Unique company culture of Dutch heritage and international presence
We offer great work life balance, and competitive salary & benefits package so you can enjoy it
Workweek of 40 hours, competitive pension scheme, holiday allowance of 8%, bonus scheme, flexible working hours and the ability to work from home.
Diverse training and mentoring programs to help you grow on your own professional journey
Exceptional support of cross disciplinary movement within the company to broaden your knowledge and growth paths
A friendly and informal working environment, yet professional team members as sparring partners
Autonomy and trust to create longer term impact that helps bring better nutrition to the world
Vacancy description
You are end-responsible for development and engineering of Systems and delivering long-term strategies for technology and function evolutions per platform. This includes, steering of developments for appliances, products, interfaces and related technologies. Drive the business readiness for a long-term play, by coordinating and initiating technological and platform tracks. Last, but not the least, you will introduce a structured approach to development and product lifetime support management to secure the rapid scale-up ambition of our Systems organization.
Other (content driven) main activities that are part of your role:
End-responsible for development of routines, processes, roles and responsibilities.
End-responsible for development and engineering of systems, including

Steering on-going developments for future ones,
Ensuring continuous improvement for current ones,
Developing long-term strategies for technology platforms incl IP strategy,
Planning & prioritizing development processes.

Define the integrated approach to identify, observe and improve function per platform/version,
Test and validate existing and new systems and related versions,
Version control and change control of product, appliances, technology and interfaces,
Owning and managing product & system data, including

Product development management at start,
Product lifecycle management once organization is ready,
Appliances.

Next to the content of the position, you are also leading a team of direct and matrix reports. This means that your focus will balance between inspiring, leading and managing yours and cross-function, multi-disciplinary team members. As this is a newly set up organization, you are the co-owner of the transformation together with the rest of the leadership team. You are expected to act as the role-model of our growth mindset and open culture.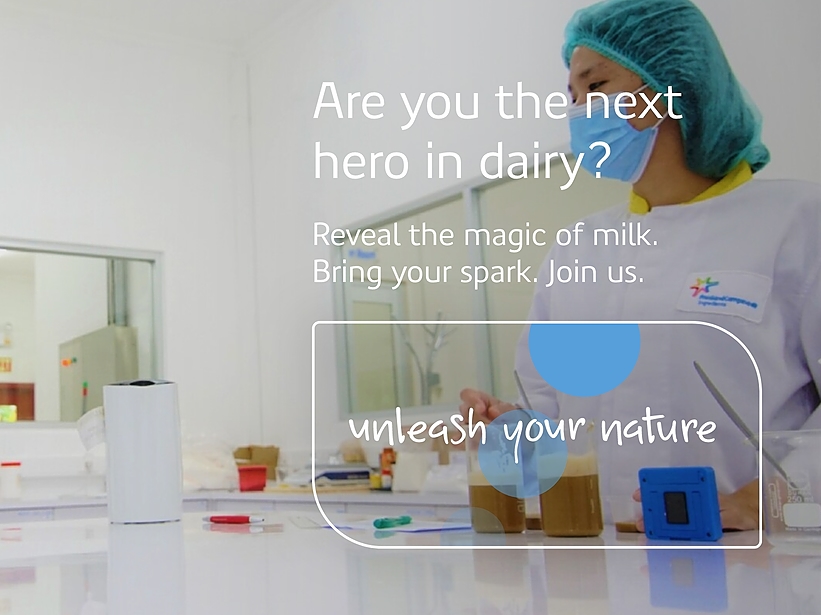 The Systems organization will be led by the Business Director Systems. This position is a part of the Leadership team, together with the following 5 positions: Business Development Manager, Manager Partnerships & Operations, Manager Quality & Standards, Manager Installed Base & Services, and Manager Portfolio & Concept Marketing.
JOB-ID: 49267 | Manager Systems R&D and Technology, Netherlands