Manager SHE Rotterdam/Maasdam
We are looking for a Duo Site SHE Manager for our production sites of Maasdam and Rotterdam. This role is a great mix between setting up a strategic road map on safety, sustainability and health for both sites as well as providing support and give feedback toward the production floor and management team. Do you want to work within a company in which safety is priority number one? then apply and join our Management team in Maasdam & Rotterdam.
Manager SHE Rotterdam/Maasdam
What we ask
Due to the responsibility for 2 sites were looking for a senior profile within the SHE field. To be successful in this position you are/have:
Master degree in safety / environmental / (chemical) technology / mechanical or industrial engineering or management.

Higher Safety education (Dutch: HVK)

At least 5 years of relevant working experience in domain of safety management / environmental management and experience in leading individuals and teams.

Experience with SHE management in a continuous improvement context (TPM/WCOM/Lean).

Systems knowledge (OHSAS18000 / ISO14000 etc.).

Strategic skills: developing masterplans / strategies / annual plans and managing deployment.

Strong communication skills.

Monitoring & Problem analysis/solving capabilities.

Result oriented.

Passionate change agent.

Excellent English and Dutch language skills (spoken and written).
What we offer
At FrieslandCampina, we consider it important for our people to continue to grow. After all, your development is not only good for your career; our people, customers and products also benefit from it! That's why we invest in relevant training courses in your particular discipline. The mutual exchange of knowledge between colleagues is also evident on the work floor. It is, after all, the most effective way to learn.
Vacancy description
You are responsible for translating the corporate and business group Safety, Health and Environment strategy & policies into a functional long term strategic plan for the sites Maasdam and Rotterdam. You develop action plans and set KPI's and targets in order to meet the local, cluster, BG and company ambitions on SHE.
Member of Management Team of Rotterdam (Rd)/Maasdam (Md) and therefore co-responsible for full KPI program of both sites.

Lead development of strategic plan on SHE.

Set direction for leading kpi's.

Represent the SHE function in the Management Team Rd/Md; challenge plants and cooperate with that management;

Create buy in for the strategy and action plans coming from SHE on BG Supply Chain level.

Represent the sites within Cluster North West Europe and/or Business Group Consumer Dairy in relevant forums; Build external network and supports the development of corporate / business group policies.

Coach, manage and develop the SHE officer.

Ensure legal compliance.

Being the representative to legal and governmental organizations.

Ensure compliance to FrieslandCampina and Certification standards.

Execute Risk Inventory & Evaluation and supervise execution of actions.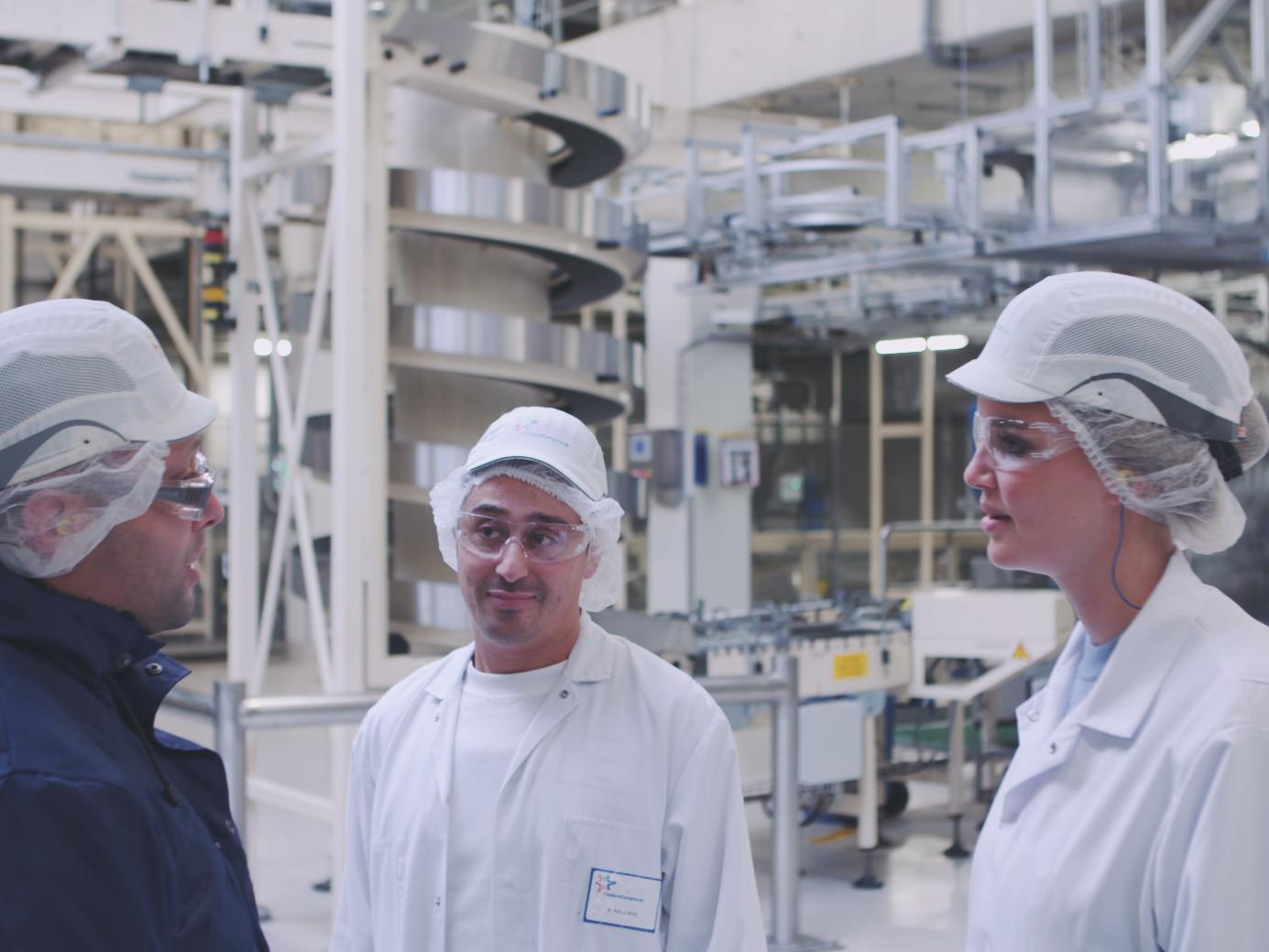 FrieslandCampina Maasdam (Production) and Rotterdam, part of the Business Group Consumer Dairy, are highly automated plants, designed to produce fresh, liquid, special dairy products. Most of the products in Maasdam are produced under A-brands like Campina, Optimel, Vifit and Mona. In Rotterdam under the Campina- brand and private labels of our retail clients. The locations are managed by one Management Team.
JOB-ID: 6321 | Manager SHE Rotterdam/Maasdam, Netherlands