Manager Process Technology and Innovation - Membrane Technology
Membrane technology will shape the future of dairy! In order to strengthen the R&D process technology department at the FrieslandCampina Innovation Centre in Wageningen we are looking for a team leader Process Technology with the focal area of membrane technology. We are looking for this people person to lead one of our teams. He or she has a background in Technology and needs to have established a senior know how base and affinity with the experts in the team and with professional scale up and modern process development. As such, knowhow of and affinity with innovation and membrane technology in dairy streams must be present in the profile and experience of the candidate.
Manager Process Technology and Innovation - Membrane Technology
What we ask
Academic degree in food technology, (bio-)chemical engineering, sustainable processing or physics.
Experience / affinity with the mentioned capability fields.
Mature in people leadership
Minimally 7 years of experience with (process) innovation.
Experience / affinity with process development including economic aspects.
Competences: organizer, pro-active and entrepreneurial, team player
Fluent in English. Dutch is certainly an advantage.
What we offer
We offer a very challenging and versatile job!
Vacancy description
As a cluster leader you are responsible for people management of 7-10 specialists. Some have a clear focus on membrane technology. Others have a more generalistic approach. This team has a scope from the more fundamental understanding of (new) process research to development and participates in and/or manages innovative projects aiming at product scale up to the factories, process innovation and knowledge valorisation, performance and sustainability improvement.
You will also be point of contact and portfolio manager for a number of the department's customers.
Also, and depending on the work load and affinity, you will also be active in roles such as technology expertise leader or project leader 'in the field'.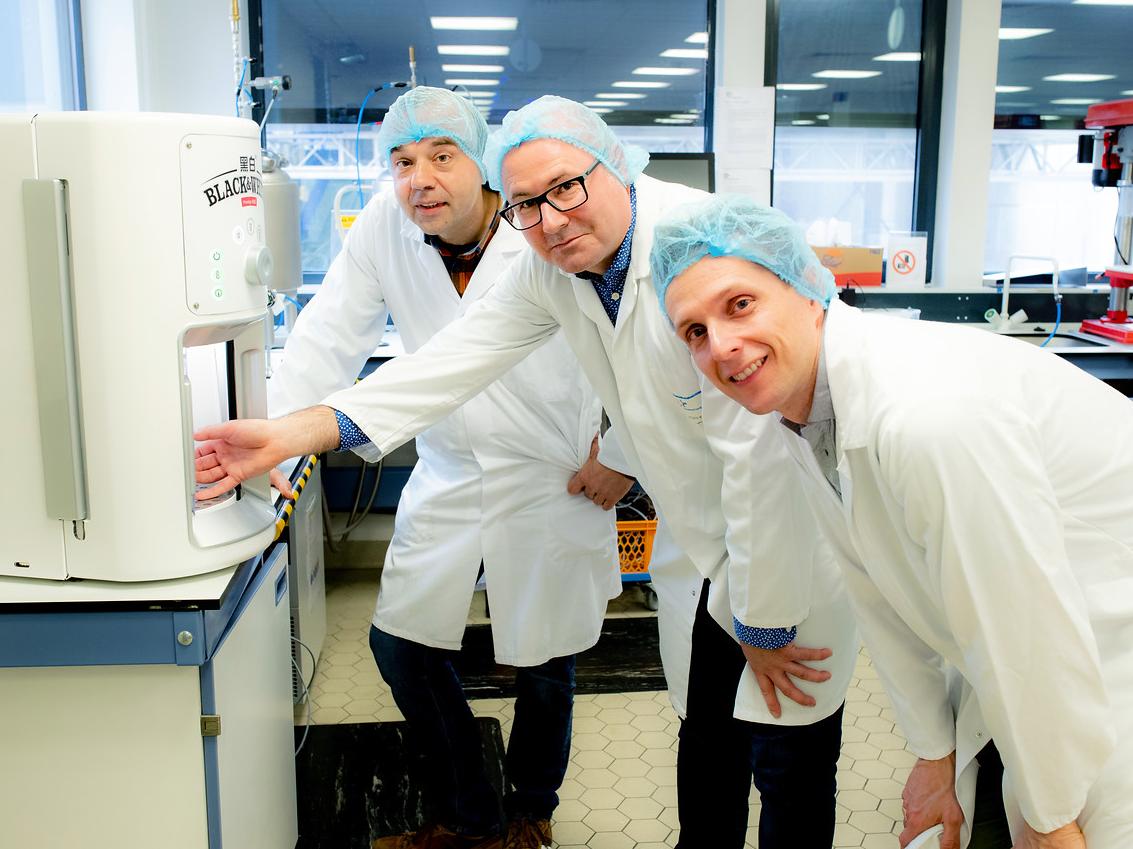 For thousands of people every day, we are more than just a dairy company. To our farmers, our employees, the communities we serve, the businesses we work with and the people to whom we bring happiness, FrieslandCampina means something more. For them it's not just about what we do, but who we are.
We value talented people from any background who want to contribute to something bigger than themselves. We encourage all of our employees to make decisions that benefit our entire company. At FrieslandCampina we own our own career and act accordingly. We trust you to make a difference in your job and influence the bigger picture. Working at FrieslandCampina means you are contributing to a better world.
The department currently consists of six capability based clusters that all cover research and process development activities and projects. The size of the department is about 50 people. The research aspect is about technology scouting, building research level know how / models for our product-driven processes. The delivery and portfolio management of conceptual design and scale-up towards stakeholders in supply chain and investments and New Product Development is part of the scope of the department.
JOB-ID: 45240 | Manager Process Technology and Innovation - Membrane Technology, Netherlands