Operations Controller
Operations Controller
Wil je als financial werken op een van de grootste fabrieken van FrieslandCampina in Noord Nederland? Dan is deze vacature als Operations Controller echt iets voor jou!
Deze functie heeft een focus op finance in nauwe relatie tot operations en de supply chain. Een combinatie die maakt dat je in deze interessante functie alle ins en outs van de processen gaat zien en financieel in control gaat houden.
Jij kunt hierdoor binnen FrieslandCampina bijdragen om de groeiende wereldbevolking te voeden op basis van een positieve impact op de samenleving, de boeren (leden van FrieslandCampina) en het behoud van onze planeet:' Nourishing a better planet'.
Belangrijke aspecten waar jij je in deze functie op mag richten zijn:
Day to day support voor de operatie waarbij je eerste aanspreekpunt bent voor het management van de 2 grootste afdelingen op het gebied van strategische en ad-hoc vraagstukken;
Monitoring en analyse van de belangrijkste KPI's van de fabriek en actie nemen daar waar nodig;
Beheer, rapportage en analyse van faalkosten binnen de fabriek;
Bewaken, rapporteren en analyseren van efficiency resultaten en materiaal verliezen;
What we ask
Deze functie is echt iets voor jou wanneer je resultaatgericht en ondernemend bent. En in korte tijd veel wilt zien en leren van financial control in een productie en internationale supply chain omgeving. Daarnaast vinden we het belangrijk dat je een positieve en open instelling meebrengt. Als Controller moet je communicatief vaardig zijn en gemakkelijk verbinding kunnen leggen met collega's om financiële details te vertalen naar inzichten voor hun verantwoordelijkheidsgebied. Jouw analytische vaardigheden zorgen daarbij voor heldere conclusies en adviezen.
Gezien de omvang en complexiteit van de locatie is het een pre wanneer je al enkele jaren ervaring hebt in een productieomgeving.
In aanvulling op de bovengenoemde ervaring en competenties beschik je ook over:
• Hbo/wo opleiding richting Finance, Economie of Bedrijfskunde;
• Algemene kennis van financiële vastlegging en bij voorkeur ook IFRS;
• Minimaal 3 tot 6 jaar relevante werkervaring;
• Vloeiend Nederlands en Engels, zowel in woord als in geschrift;
• Duidelijke affiniteit met systemen, zodat je snel vertrouwd met Hyperion, SAP en SAP BW. Zeer vaardig met MS Office (Excel, Powerpoint).
What we offer
Wat krijg je er voor terug?
Je krijgt een uitdagende, verantwoordelijke baan in een productieomgeving van een aansprekende internationale zuivelcoöperatie. En waarin je vanuit het finance & control perspectief een brede impact kunt hebben. Een functie waarin je verder kunt groeien en ontwikkelen. Daarom investeert FrieslandCampina graag in relevante opleidingen en trainingen binnen jouw vakgebied.
Verder gelden voor deze functie interessante arbeidsvoorwaarden:
• Een maximum bruto maandsalaris van 5.633,23 (op basis van kennis & ervaring);
• 8% vakantiegeld;
• Variabele bonus op basis van het Short Term Incentive Program van FrieslandCampina, oplopend tot 10% van je bruto maandsalaris.
Vacancy description
Als Controller ben je lid van het Supply Chain Finance team op de fabriekslocatie. Dit team van de business unit Specialized Nutition is voornamelijk gehuisvest op de grote fabriek van kindervoeding in Beilen naast de locatie in Zwolle.
Door de wijze waarop het Supply Chain Finance team is georganiseerd zul jij je snel kunnen ontwikkelen binnen alle aspecten van operations/supply chain finance.
Als controller heb je in de basis vooral je focus op het operations control binnen het team van 6 FTE, dat naast deze functie bestaat uit onder andere een cost controller, capex controller, financial controller, PSD controller en een controller voor de site in Zwolle. Je rapporteert aan de Finance Manager Supply Chain van de business group.
In de basis ben je verantwoordelijk voor de financiële vertaling van de operations en supply chain processen. Je analyseert resultaten, afwijkingen, trends en baseert daar jouw adviezen aan je directe business partners op voor verbetering daarvan. Jouw focus ligt op de twee grootste afdelingen in de fabriek (Processing en Consumer Packaging)!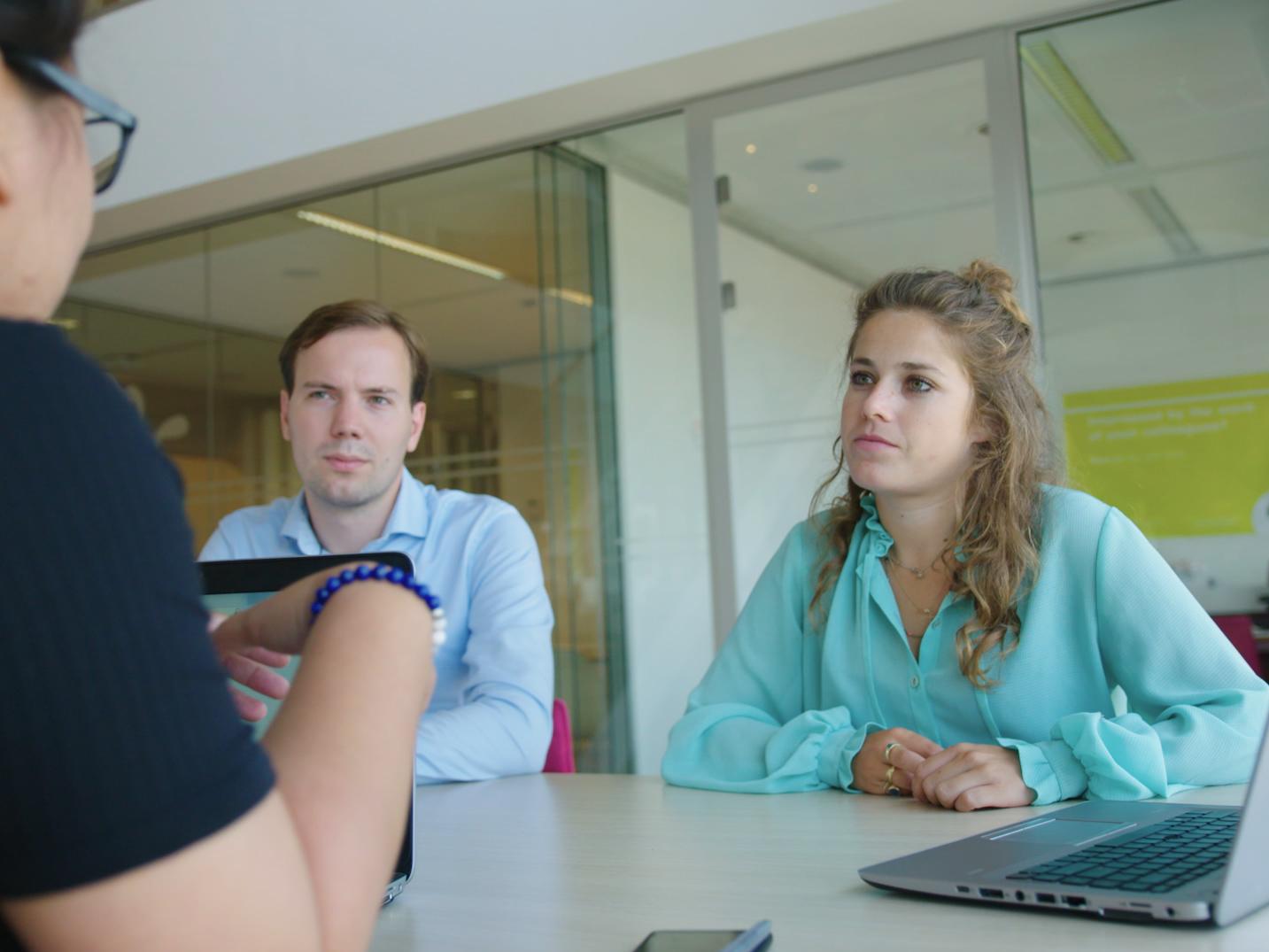 Waar vind je deze uitdaging?
De fabriek in Beilen van FrieslandCampina is onderdeel van de Business Group Specialized Nutrition. De Business Group produceert en vermarkt hoogwaardige kindervoeding. Met ongeveer 600 medewerkers is de fabriek in Beilen één van de grootste productielocaties van FrieslandCampina.
Het verhaal van FrieslandCampina en hun relatie met melk begint in 1871. In dat jaar besloten boeren hun krachten te bundelen en plaatselijke zuivelfabrieken te stichten. Zo konden ze hun marktpositie versterken en de afzet van hun melk veiligstellen.
Inmiddels is FrieslandCampina een van de grootste zuivelcoöperaties in de wereld. Elke dag voorzien ze miljoenen consumenten wereldwijd van waardevolle voedingsstoffen uit melk. Niet alleen via melk zelf, ook met allerlei andere zuivelproducten die ze daarvan maken. Consumentenproducten zoals yoghurt, kaas, kindervoeding en desserts, maar ook producten voor de professionele
markt zoals room- en boterproducten, ingrediënten en halffabricaten voor producenten van kindervoeding, de voedingsmiddelenindustrie en de farmaceutische sector.
Het doel van FrieslandCampina is om betere voeding te creëren voor de wereld, met goede inkomsten voor hun boeren, nu en in de toekomst. Belangrijke schakels in deze ketting zijn duurzaamheid en innovatie, en duurzaamheid is voor FrieslandCampina niet zomaar een modewoord. Ze zijn dichtbij een 100% circulaire verpakkingsstroom en in 2025 streven ze naar een 100% verantwoorde inkoop van landbouwgrondstoffen. Maar ook de betaalbaarheid van voeding vinden zij een belangrijke standaard. Zoals ze bij FrieslandCampina zelf zeggen:

Nourishing a better planet.
JOB-ID: 46596 | Operations Controller, Netherlands