Manager Continuous Improvement
We are looking for a successor for our Manager CI (Continues Improvement), site location Leeuwarden, who leaves us for his next step internally.This position leads the CI program and implements standards, systems and the application thereof - both on content as on the development of capabilities and mindset & behavior - within the total location of Supply Point Leeuwarden (SPL) with respect to Continuous Improvement standards.
Manager Continuous Improvement
What we ask
To be a successful in this position, you are/have:
Master Degree (Business economics or technical/technological);
Dutch and English speaking;
Proven knowledge of CI techniques like WCOM/Lean/Six sigma;
Preferably Line Management experience;
Strategic skills: developing masterplans / strategies / annual plans;
Planning, project management and Organization skills;
Monitoring & Problem analysis/solving;
Result oriented;
Conceptual thinking, challenging the status quo;
Change management / culture change skills;
Influencing and stakeholder management skills;
Strong communication, coaching and advisory skills;
Team player.
What we offer
Your salary is based on:
The weighting of your job;
Your experience and your training;
FrieslandCampina does not however only compensate its employees with monetary rewards;
We also consider it important for our people to continue to grow;
That's why we invest in relevant training courses in your particular discipline.
Vacancy description
Manage the CI agenda according to WCOM on behalf of the Site Director to realize capability building and yearly savings;
Coordinate and develop facilitator resources for multi-disciplinary problem solving sessions on plant and site;
Representing CI in the site MT;
Co-responsible for full KPI program Site Leeuwarden;
CI reporting according to corporate requirements;
Lead development of strategic plan on CI for Site Leeuwarden;
Challenge the plant managers and cooperate with them;
Create buy in for the strategy/action plans etc. from the site MT;
Represent Site Leeuwarden within the business group/corporate in relevant forums;
Build external network and support the development of corporate/BG policies on CI;
Coach, manage and develop the CI team;
Functional CI lead towards the plants.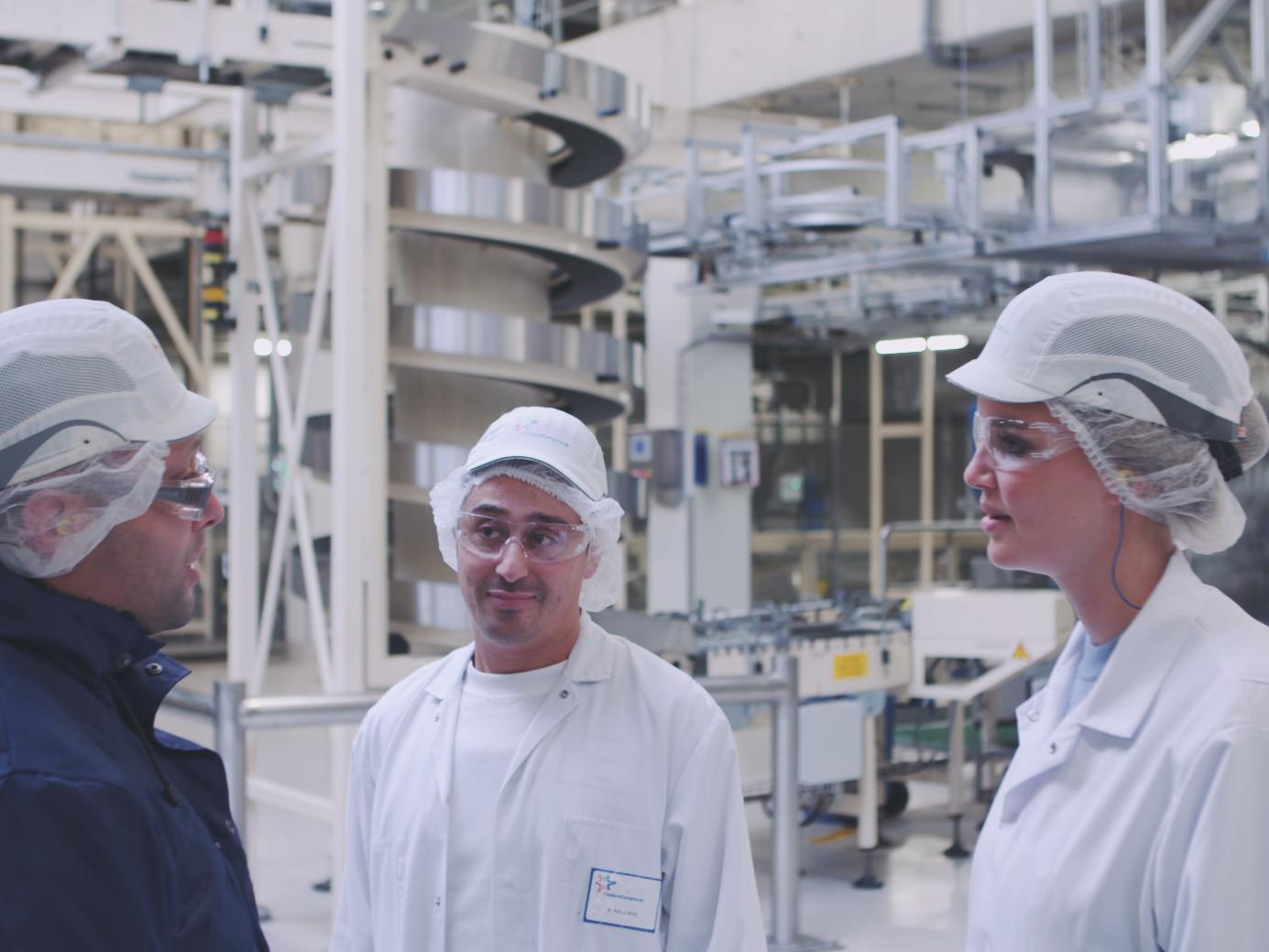 For thousands of people every day, we are more than just a dairy company. To our farmers, our employees, the communities we serve, the businesses we work with and the people to whom we bring happiness, FrieslandCampina means something more. For them it's not just about what we do, but who we are.
We value talented people from any background who want to contribute to something bigger than themselves. We encourage all of our employees to make decisions that benefit our entire company. At FrieslandCampina we own our own career and act accordingly. We trust you to make a difference in your job and influence the bigger picture. Working at FrieslandCampina means you are contributing to a better world.
You will lead and coach your team (3-4 hierarchical and 5 functional direct reports). You will be part of the Site Management Team of Leeuwarden, reporting to the Make director, your CI team members are part of the various Plant management teams on site.
Site Leeuwarden contains of various (evaporated milk, sweetened condensed milk, powder, cans) factories, a utility plant and a large warehouse/distribution. The dependency between all these units is high and rather complex.
JOB-ID: 43679 | Manager Continuous Improvement, Netherlands