Machine Operator Voedingsmiddelen 3 Ploegen
Ben jij die operator die we zoeken voor ons kaasverpakkingscentrum in Wolvega? De meeste stappen in ons verwerkingsproces worden uitgevoerd door robots en machines. Jij zorgt ervoor dat deze zo soepel mogelijk draaien. Als er storingen zijn, weet jij ze op te lossen. De fabriek werkt niet zonder jou!
Machine Operator Voedingsmiddelen 3 Ploegen
What we ask
Je spreekt goed Nederlands of Engels;
Je kunt zelfstandig naar werk komen (zonder openbaar vervoer);
Je bent beschikbaar in drieploegendienst (06:00 tot 14:00, 14:00 tot 22:00, 22:00 tot 06:00);
Ervaring als operator is een pré.
What we offer
Deze functie in ingeschaald in CAO KPH schaal C (€ 2.324,48 tot € 2.548,03 per maand o.b.v. 36 uur), je salaris wordt gebaseerd op je ervaring en opleiding;
Een ploegentoeslag van gemiddeld 20%;
Unieke cultuur gezien FrieslandCampina een Nederlandse roots heeft maar inmiddels is uitgegroeid tot een internationale organisatie met vestigingen over de hele wereld;
We bieden een prettige werk/privé balans, marktconform salaris & goede secundaire voorwaarden;
Diverse trainingen en coaching programma's om je te helpen ontwikkelingen en jouw eigen professionele carrière uit te stippelen;
Interne doorgroei wordt sterk gemotiveerd vanuit FrieslandCampina!
Een informele & vriendelijke werkomgeving waarin je samenwerkt met gedreven en professionele collega's;
We geven je vertrouwen en autonomie om lange termijn impact te genereren dat bijdraagt aan betere voeding voor de wereld.
Vacancy description
Je streeft naar de hoogst haalbare kwaliteit in ons productieproces. Jij kent alle mogelijke afwijkingen in onze processen. De robots en machines zijn altijd bevoorraad dankzij jou. Je kunt de robots en machines in en uit elkaar halen en aanpassen. Je houdt alles dat fout kan gaan nauwlettend in de gaten. Je hebt een kritische blik en je bent niet bang om verbeteringen voor te stellen. Daarnaast houd jij je bezig met:
Het oplossen van technische storingen;
Uitvoeren van kwaliteitscontroles;
Bedienen van machines en geautomatiseerde lijnen;
Het signaleren van afwijkingen en je stelt dit bij;
Het verrichten controle- en administratieve handelingen.
De ploegen wisselen wekelijks. Als je de ene week de late dienst (14:00 tot 22:00) werkt, werk je de volgende week de vroege dienst (06:00 tot 14:00). De nachtdienst begint op zondag. Omdat de ploegen wekelijks wisselen is het makkelijk om je werk en privéleven in te plannen.
FrieslandCampina vindt de ontwikkeling van haar medewerkers belangrijk. Omdat je met voedselproducten werkt, volgen we strenge veiligheidsregels. Je krijgt een uitgebreide introductie wanneer je begint. Daarna krijg je allerlei mogelijkheden om jezelf te ontwikkelen. Je kunt doorgroeien tot allround operator en uiteindelijk tot ploegleider.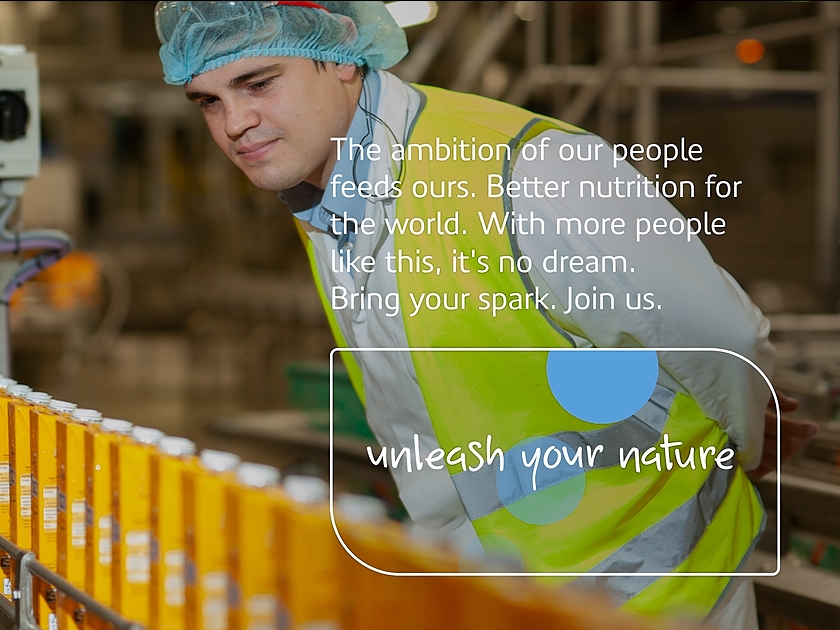 Je bent vast benieuwd naar waar je straks komt te werken. Daar vertellen we je graag meer over: In het kleinverpakkingscentrum van FrieslandCampina in Wolvega wordt jaarlijks meer dan 60.000 ton kaas verwerkt. Dat doen we met meer dan 300 collega's. De blokken kaas die hier binnen komen, worden gesneden in plakjes, geraspt, en versneden in snackformaat. Je vindt de producten die in Wolvega worden gemaakt in de schappen bij je eigen supermarkt en over de hele wereld. Ben je nieuwsgierig geworden naar de fabriek waar jij misschien komt te werken? Klik dan hier: Sfeerimpressie Wolvega
Trouw blijven aan wie je echt bent, dat is jouw startpunt bij FrieslandCampina. Want juist door onze verschillen te omarmen, kunnen we samen groeien. We willen een werkomgeving creëren die alle medewerkers hun beste en meest authentieke zelf laat zijn. Als wij bij jou passen, maar je niet zeker weet of jij helemaal bij de rol past, moedigen we je nog steeds aan om te solliciteren zodat we je kunnen helpen om de rol te vinden die het beste bij jou past.
JOB-ID: 47853 | Machine Operator Voedingsmiddelen 3 Ploegen, Netherlands