Key Accounts Manager (FSG)
Responsible for growing the Food Service Business (Alaska Professional) of Alaska Milk Corp. through account development and management, expansion and development of existing and future businesses, relationship building and account receivables management.
Develops food service accounts in major trade channels such as: Quick Service Restaurants (QSR), Pizza, Chains, Bakeshops, Hotels/Full Service Restaurants/Caterers (HORECA).
Key Accounts Manager (FSG)
What we ask
CORE COMPETENCIES:
Customer Orientation: The ability to meet, deliver, and satisfy the needs of one's external and/or internal customers.
Technical / Functional Expertise: The ability to demonstrate knowledge, skills, and aptitude central to the core function or role of the position in delivering the business results.
Personal Judgment & Credibility: Accepts responsibility for actions, results, and risks. Demonstrates initiative and personal accountability to meet the work demands according to the highest standards. Behaves ethically.
Interpersonal Skills: Ability to develop and maintain effective relationships with others in order to encourage and support communication and teamwork. Ability to build and maintain ongoing, collaborative, working relationships with coworkers to achieve the goals of the work unit.
Profit & Cost Consciousness: Works within approved budget and is always conscious of the bottom line results, develops and implements cost saving measures, contributes to profits and revenue and conserves organizational resources.
What we offer
Unique company culture of Dutch heritage and international presence.

We offer great work life balance, and competitive salary & benefits package.

Diverse training and mentoring programs to help you grow on your own professional journey.

Exceptional support via cross disciplinary data-driven programs within the company to broaden your knowledge and growth paths.

A friendly and informal working environment, yet professional team members as sparring partners.

Autonomy and trust to create longer term impact that helps bring better nutrition to the world.
Vacancy description
Develops Area business plan and sales strategy that ensures attainment of area sales goals and profitability.
Responsible for the performance and development of assigned area.
Prepares action plans for the Area for effective search of sales leads and prospects.
Initiates and coordinates development of action plans to penetrate new markets.
Assists in the development and implementation of marketing plans as needed.
Provides timely, accurate, competitive pricing on all completed prospect applications submitted for pricing and approval, while striving to maintain maximum profit margin.
Maintains accurate records of all pricings, sales, and activity reports
Creates and conducts proposal presentations and Business Reviews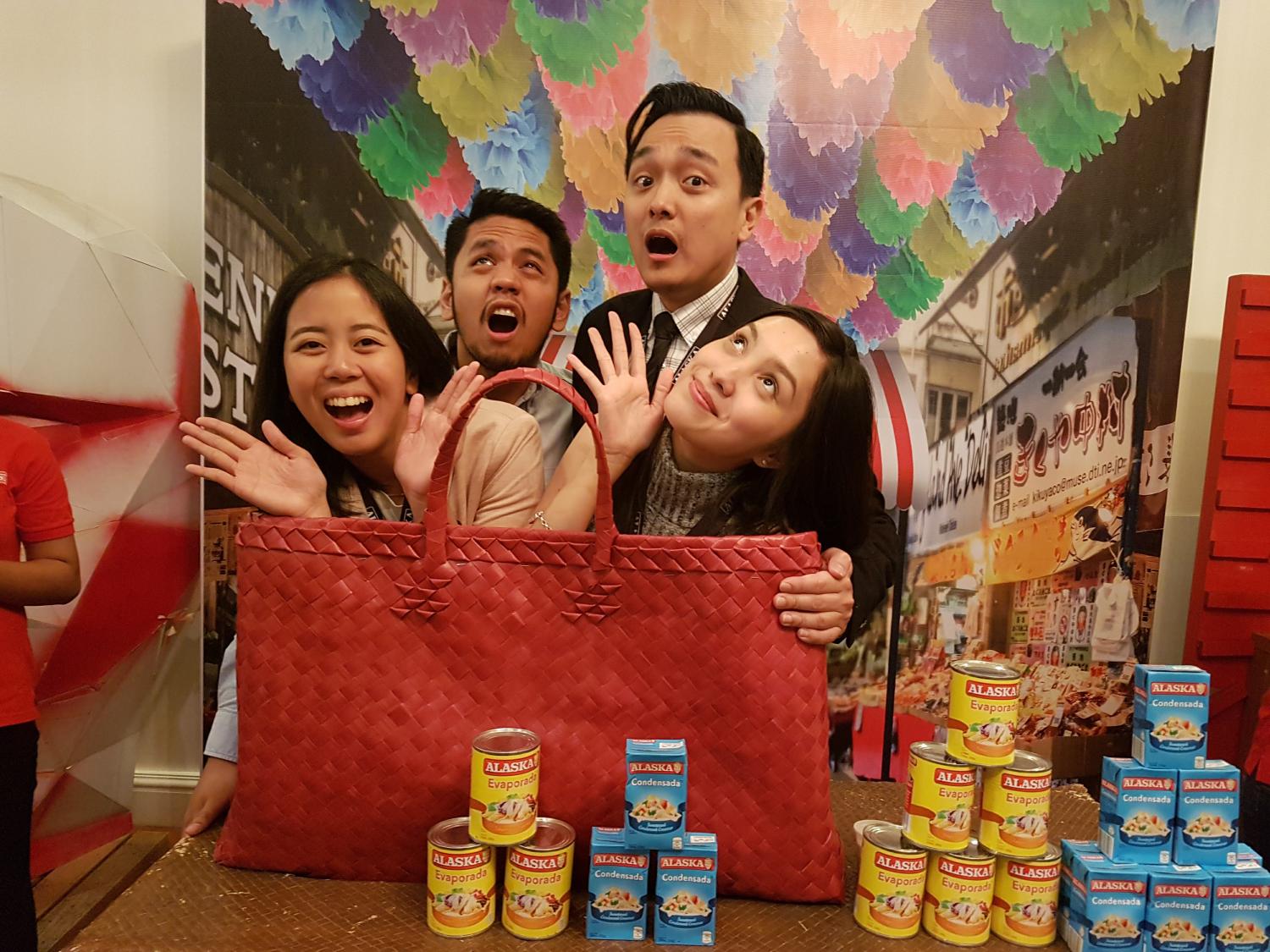 ALASKA PROFESSIONAL is a sales team of Alaska Milk Corporation, one of the largest dairy companies in the Philippines and part of the multinational Dutch dairy cooperative Royal FrieslandCampina. Alaska Professional was created in 2019, to service the growing foodservice industry which had its own unique dairy, and dairy-based product needs.
OUR VALUE ADD SERVICES
Account Management: All our customer transactions are coursed through one highly skilled Food Service Manager, who in turn directs all concern to respective departments to promote high responsiveness levels and quality after sales service.

Marketing Support: We can help you develop solid marketing strategies to meet your business needs.
Our access to corporate research network and extensive knowledge of the Philippine foodservice Industry enable us to provide our clients with relevant information on consumer insights and the latest food trends

Customized Product Development

Ideation Sessions: Winning Food & Beverage ideas through ideation and trend sharing sessions

Quality Assurance: we employ strict controls and safety procedures to guarantee the freshness and quality of all our products.

Plant Tour with Food Safety training & Food handling seminars: we conduct food service industry safety trainings and food handling seminars to our customers and their key personnel
JOB-ID: 44971 | Key Accounts Manager (FSG), Philippines