Junior Raw Material Specification Specialist IFT
At FrieslandCampina Innovation Specialised Nutrition, we challenge you to bring in your expertise to build the specifications of our next generation IFT ultra-premium nutritional products. You make the connection between the needs of our vulnerable target group and our global capabilities in order to deliver high innovative solution to a demanding market in order to create maximum value.
Junior Raw Material Specification Specialist IFT
What we ask
• Entrepreneurial and open attitude, analytical, quality focus, customer focused and work well both independently and within a team.
• Experience on Food safety, HACCP, QCP, microbiology. Experience with SAP PLM is a pre.
• Excellent knowledge of materials for food application.
• Good communication, presentation and stakeholder management skills in English and preferably also in Dutch.
• BSc or MSc (preferred) degree in Food Technology or equivalent area.

What we offer
Your salary is based on the weighting of your job, your experience and your training. FrieslandCampina offers not only a competitive salary but also training and education on the job because it's important for our people to continue to grow. After all, your development is not only good for your career; our products also benefit from it. The mutual exchange of knowledge between colleagues is also evident on the work floor. It is, after all, the most effective way to learn.
Vacancy description
Within FrieslandCampina Innovation the Raw material specification management team is responsible for high quality specifications of all raw materials used in the total portfolio of Specialised Nutrition (from newborns to moms). For this vulnerable group, attention to detail is key.
You will be responsible for making, maintaining and updating the raw material specifications of our Business-to-Consumer (Friso brand) or Business-to-Business (FrieslandCampina Ingredients) products.
We challenge you to bring in your expertise to further improve our business. And to make the connection between consumer needs and process capabilities in order to deliver maximum value. You're familiar with the functionality of the products we supply and how specifications are set-up.
As Junior Raw Material Specification Specialist, your tasks and responsibilities, amongst others, will be:
• Set up and maintain raw material specifications in SAP PLM (Product Lifecycle Management) system.
• Agree raw material specifications with global suppliers in alignment with QA, RA and procurement disciplines.
• Participate as raw material expert in NPD (New Product Development) and change projects
• Leading improvement projects and ways of working within raw material specification management.
• Build and use a stakeholder network, both internally within FrieslandCampina (e.g. RA, QA, QC, procurement, SQM, Supply Chain) and externally.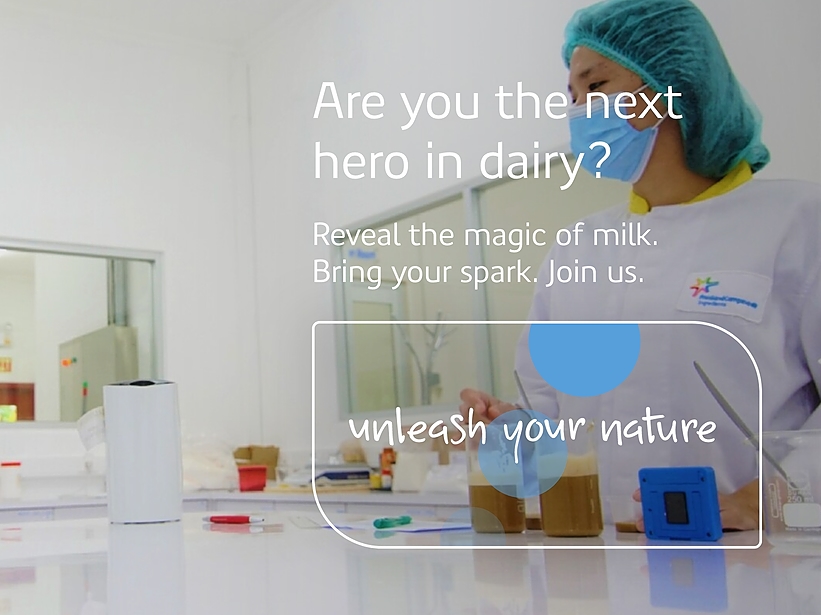 As Junior Raw Material Specification Specialist, you are part of the IFT development team based in Wageningen, The Netherlands, consisting of about 60 people. This department is directly reporting into the business group of Specialised Nutrition with close connection to the corporate R&D department.
Next to your direct team members you will closely work together with various colleagues from other disciplines across FrieslandCampina worldwide such as for example Procurement, Supplier Quality Management (SQM), Quality Assurance and Regulatory Affairs.
JOB-ID: 47166 | Junior Raw Material Specification Specialist IFT, Netherlands